On September 14th, 2021, the iPhone 13 series was launched at Apple's event. Everyone had major expectations for the latest iPhone family – some were met, some were not. This year's iPhone has a smaller notch, bigger battery, better chip, and not too many major changes. Whether you were disappointed or excited by this year's iPhone launch, whether you found it compelling or a tad bit boring – there's always scope to amp up your iPhone with a bunch of exciting accessories! And by accessories, we don't simply mean the same old covers and cases that we've all gotten pretty much accustomed to. Designers have been leveling up their accessories game, creating unique and handy products that will totally elevate your iPhone 13! From a MagSafe iStorage that adds a snap-on physical drive to your smartphone to a tiny 20W power bank that can charge multiple Apple devices – these innovative accessories are what your iPhone 13 truly needs!
1. The Pixy Mini
Touted as the most powerful power bank for its size, the Pixy Mini is this pocket-friendly, granola bar-shaped power bank with a capacity of 5,000mAh and a 20W power delivery, making it capable of recharging practically any portable gadget you've got on hand… even your laptop. What's so impressive about the Pixy Mini is its deceptively small size. Tinier than a credit card, and hardly bulkier than a Zippo lighter, the Pixy Mini was designed to be carried around… but not even in your backpack, rather in your pocket. Outwardly, it looks like any other power bank, with a USB-A port and a USB-C port on either side, and 4 LED indicators that tell you how much power the Pixy Mini's battery has.
2. The NAKEY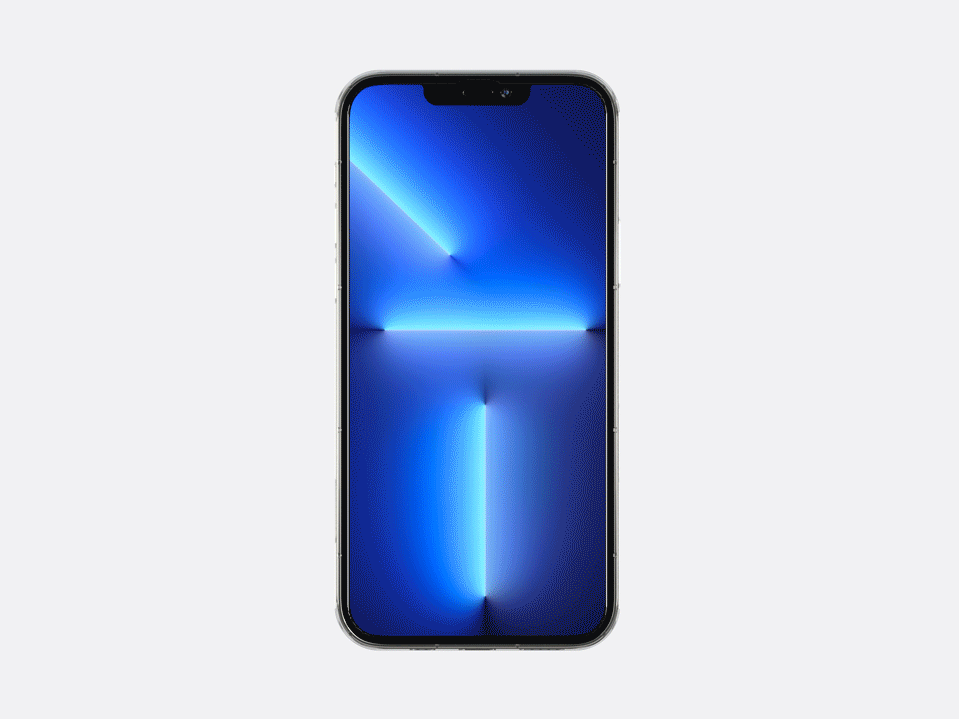 Perhaps the easiest way to compare the NAKEY to most traditional cases is by comparing contact lenses to traditional spectacles. Much like how regular spectacles sit on your nose, hooking onto your ears for support, regular cases fit onto your phone from the back, hooking onto their front edge with a TPU lip or plastic grippers. The NAKEY, however, envelops your phone in a thin, protective film, like contact lenses attaching to the front and back of your phone. Formed through a process known as thermo-layering, the case is designed with incredibly tight tolerances, and basically sticks to your phone on the front and the back using the same sort of glue used on tempered glass screen protectors. A slim bumper on the side protects the edge of your phone too, creating a case that's about as thin as a screen protector, and about as invisible as one too.
3. The Chargepuck
The Chargepuck acts as a replacement for the wireless charging dock or mat you've probably got lying on your desk or somewhere at your bedside. Instead of being a static device that sits plugged into an outlet forever, the little puck sits attached to your iPhone and comes with its own retractable cable that lets you plug it in anywhere. The Chargepuck isn't a battery pack (it doesn't have its own battery inside it), but rather, it's a charging apparatus that sits attached to your phone and lets you charge three devices at the same time.
4. The Alto Metro Leather Wallet Case
The Alto Metro Leather Wallet Case completely protects the iPhone 13 series! The case features a card pocket with anti-magnetic properties and is compatible with the iPhone 13, 13 Pro, and 13 Pro Max. You can insert a contactless card within the pocket, and you don't even have to remove it to make purchases! The interesting wallet case has been crafted from leather, which exhibits an elegant and unique color and texture. The leather also cushions your iPhone and protects it from any damage. At the same time, it also manages to wirelessly charge your smartphone!
5. The Native Union CLIC Case & Bundle
The Native Union CLIC Case & Bundle helps you customize your iPhone 13 the way you want! The bundle includes a CLIC Pop or CLIC Classic Case and a Sling or Leather Sling. You can create a style of your choice – either with a simple case or a case attached with a sling (which is easy to detach via the Click Lock mechanism). The leather case comes in a classic black or tan, whereas the sling has eight unique color options! You can wear the sling crossbody or as a necklace. The options are unlimited – you can customize and carry your beloved smartphone in your true style!
6. Taiseer's mini AirPods Pro concept
Inspired by the iconic design language of Apple, 3D artist, and graphic designer Zarruck Taiseer conceptualized a pair of AirPods Pro that scale down the current model to the size of a bean. From its charging case to its silicone earbud covers, everything about Taiseer's mini AirPods Pro concept is sleek in stainless steel and Polly Pocket-sized. One problem this concept does fix about the current model of AirPods on the market is the bulkiness of its charging case. While the AirPods's current charging case takes up no more room in your pocket than a small rock might, the girth and length of the charging case make up more bulk in our pockets than we might like. Taiseer's mini AirPods Pro concept slims down the charging case to match the side of a half-finished stack of mini Post-Its.
7. The Nimble Wireless Convertible Stand
The Nimble Wireless Convertible Stand makes wireless charging more flexible than ever! It charges your smartphone on contact and the built-in stand lets you place your iPhone in either a flat or propped-up position. This allows you to use your phone, and continue binging on your favorite Netflix show, while your phone is charging. The stand also features an additional port, so you can charge a second device as well. The built-in thermal management ensures a safe and hazard-free charging experience.
8. The iStorage
Designer Abdelrahman Shaapan has an idea – Magsafe Storage. Designed to resemble Apple's newly launched MagSafe Battery Pack (although Abdel came up with this design all the way back in May), the iStorage is a nifty wireless drive that lets you add extra storage to your phone in literally a snap. How would the iStorage even work in theory? Clearly, the MagSafe is built just for hooking accessories to the iPhone and chargers to the wireless charging coil. How would the iStorage even transfer data? Well, even though Abdelrahman's iStorage is just a fan-made concept, the real device could easily communicate with the iPhone or any other Apple device using AirDrop protocols. The snap-on feature would probably be just something of a convenience, but I could easily imagine the iStorage as being Apple's own hard drive… something that the company hasn't really ever worked on.
9. The OMNIA Q5
The OMNIA Q5 is a nifty docking and charging station that replaces your drawer of cables. Designed as a slick, compact dock that can fit on even the smallest night-stand, or the corner of your work-desk, the OMNIA Q5 lets you organize and charge all your Apple gadgets at once, supplying the right amount of power to each one of them to charge them rapidly and simultaneously. Designed to be an integral part of your ecosystem of Apple products, the OMNIA Q5 acts as an organizer for your gadgets. It docks them in individually assigned areas (so they're always neatly arranged) and charges them too – wirelessly for the most part, except the iPad which needs a cable with USB-C input.
10. The MagSafe Battery Pack
You know how they say you need to learn to walk before you can learn to run? Somehow Apple's 2015 'Camel Hump' Smart Battery Case for the iPhone makes complete sense to me now. Back in 2015, it was the 'butt' of many a joke, as people called it all sorts of things (even comparing it to Kim Kardashian's internet-breaking 2014 Vogue magazine cover), now it feels like it was paving the way for something greater… the MagSafe Battery Pack! Simply put, the MagSafe Battery Pack is a neat, wireless power bank that snaps right onto your smartphone, relying on the MagSafe feature to hold it in place while it replenishes your battery.