The beauty of smartphones today lies in their incredibly sleek design. The tragedy, however, lies in the fact that these sleek, fragile smartphones need bulky, atrocious protective cases. The NAKEY hopes to change that.
Described as the case for people who hate cases, the NAKEY is a two-part shell that fully encloses your smartphone without hiding its design. With two elements that sandwich your smartphone in between, the NAKEY works as an all-round protective shield for your phone, guarding not just the back and sides, but even the front, all while being so remarkably thin that its designers allege that it's practically invisible.
Designers: Ambrogio Tacconi, Luca Caminiti, Louis Aymonod & Simone Portesi
Click Here to Buy Now: $17 $39 (57% off). Hurry, exclusive for YD readers only!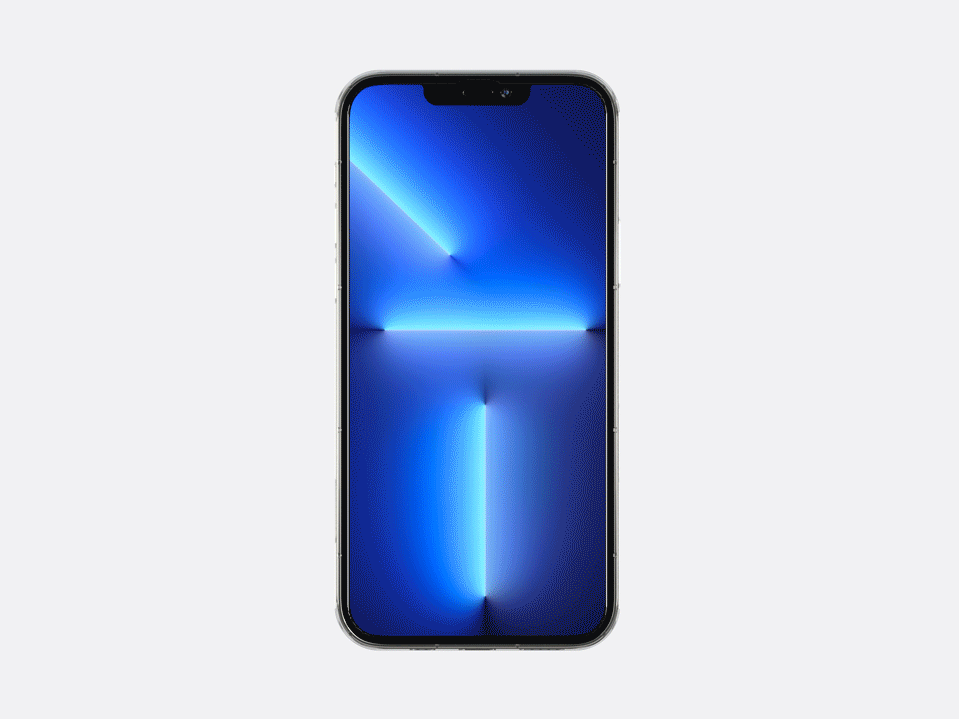 Perhaps the easiest way to compare the NAKEY to most traditional cases is by comparing contact lenses to traditional spectacles. Much like how regular spectacles sit on your nose, hooking onto your ears for support, regular cases fit onto your phone from the back, hooking onto their front edge with a TPU lip or plastic grippers. The NAKEY, however, envelops your phone in a thin, protective film, like contact lenses attaching to the front and back of your phone. Formed through a process known as thermo-layering, the case is designed with incredibly tight tolerances, and basically sticks to your phone on the front and the back using the same sort of glue used on tempered glass screen protectors. A slim bumper on the side protects the edge of your phone too, creating a case that's about as thin as a screen protector, and about as invisible as one too.
The NAKEY comes in two variants – one with a black bumper, and an entirely clear variant that offers a much more invisible shield of protection (we clearly prefer the latter). The front and the back of the case, however, are outfitted with a 9H tempered glass that's further layered with an anti-shatter layer and an oleophobic coating, basically covering your phone from all angles in a thin protective layer that serves to highlight your phone's design while still safeguarding it.
Even at its thickest point, the NAKEY cases measure a mere 0.3mm, making it slimmer than any other protective case on the market, while the thermoformed polycarbonate bumper and the industrial-grade 9H glass protect it from bumps, drops, and scratches.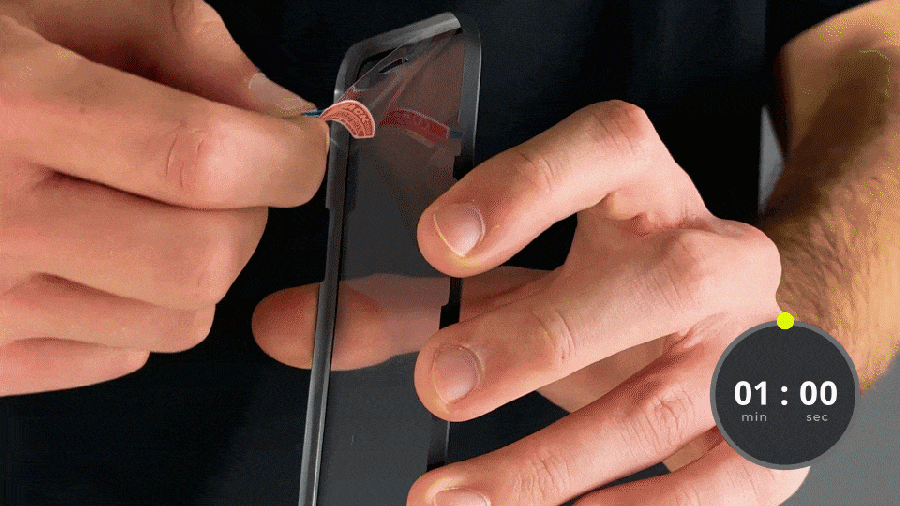 Installing the NAKEY is as simple as putting a tempered glass protector on your phone (except easier). The NAKEY cases are designed around incredibly tight tolerances, which allow them to align perfectly with your phone, and unlike other covers that mechanically grip your phone, the NAKEY simply sticks onto your phone from the front and back. The result is virtually seamless, allowing the NAKEY to become a second skin on your phone – a skin that doesn't deform over time like most regular phone cases, or get discolored with use like those soft-grip silicone cases.
The NAKEY comes designed by the folks at Rolling Square, a Swiss-based company that's built its reputation on some pretty remarkable smartphone accessories launched exclusively through crowdfunding campaigns (they've delivered over 400k products in the 8 years since their establishment). Rolling Square's product catalog ranges from EDC-grade portable charging cables to even TWS earphones (the Hyphen TWS earbuds debuted in 2018 with over 17 thousand backers), and now features its first-ever smartphone case that hopes to completely redefine how cases look and behave. For now, the NAKEY cases are designed for the iPhone 12 and 13 series (covering all the size variants). Doing the job of both a case as well as a screen protector, the NAKEY work out cheaper (costing just $17 for the entire case) while looking far better than any other case on the market, by celebrating your expensive phone's immaculate industrial design. Oh, and just in case you're wondering, the NAKEY cases are MagSafe compatible too, allowing you to use the wireless charger as well as Apple's MagSafe accessories!
Click Here to Buy Now: $17 $39 (57% off). Hurry, Secret Perk for YD readers only!