It's not too often one comes across an adaptive bike design that's truly awe-inspiring, bridging technology with urban mobility in a way that suits the rider while keeping things ultra-safe on the road. A true example of a holistic man-machine approach for automotive design!
While most of the designers zoom in their focus on the aesthetic design of a bike, Thomas Heyder dares to take an exciting detour. Meet the e_töff motorcycle concept created with the vision to bring a sense of connection with the machine and adaptable safety. This is made possible with a dynamic balance support system that communicates with the rider through tactile feedback. What's more? The advanced 360 degrees detection system paired with the next-gen assistance system keeps a proactive watch on unforeseen dangers from other motorists.

Now comes the coolest feature of this electric bike that sets it apart from other designs. The geometry of seating position changes depending on the rider's posture, the traffic conditions and the speed of the motorcycle. This is done with a LiDAR sensor which detects the change in posture and sets the adaptive system into action to modify the ergonomic contact points of the rider. To keep the rider informed of the changes, the tactile feedback from the horse-rider interaction informs of the intervention of the motorcycle's semi-autonomous assistance system. Basically, the battery acts as a stabilizing counterweight during slow rides and supports dynamic driving processes at higher speeds.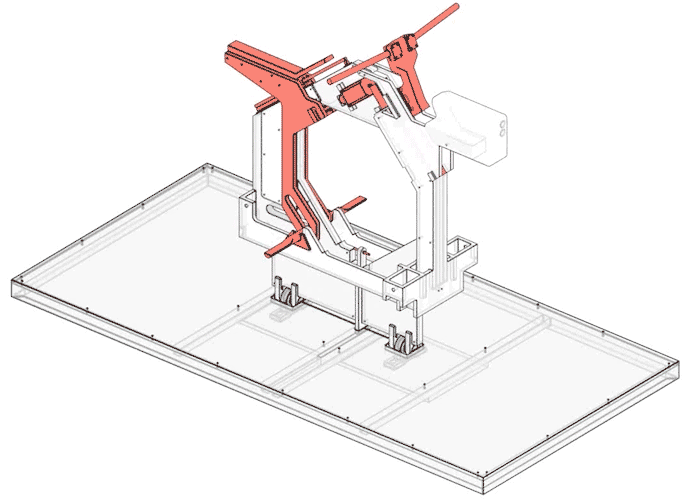 The designer chooses an elastic textile for the concept bike for a valid reason. When changing the seating position by moving the handlebars, footrests and seat – the bike maintains a consistent appearance and protects the rider from the mechanical components. At the same time, the textile forms a tactile interface through which the balancing oscillating movements of the battery are mirrored to the inside of the driver's thighs. This continuous, subtle communication informs without affecting the primary perception channels of the driver. At the same time, a clear aesthetic decision is chosen for the textile, giving the motorbike a less sci-fi but more product-oriented character.
Designer: Thomas Heyder