The month of May brought with it an influx of innovative and mindblowing tech designs! At Yanko Design, it was surely an exciting month for us, as we came across an array of intriguing designs that left a lasting impression on our minds. Each design broke through some barrier or convention in the tech world, bringing to us unique solutions, improved functionality, and immense value. From the downpour of tech designs that May introduced to us, we've curated some of the very best. Not only do these designs address tangible problems, but they also make our lives better, easier, and efficient in their own way. We hope you love these tech trends as much as we did!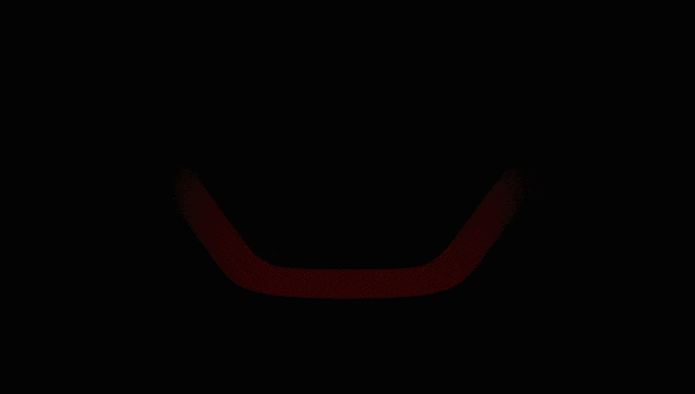 In a world where over 40,000 bicyclists die globally each year, the LIVALL EVO21 Smart Bike Helmet is aiming at impacting change by making bicycling smarter and safer. Apart from serving as protection for your head, the LIVALL EVO21 helps other motorists and pedestrians be aware of your presence and helps avoid a collision in the first place. The helmet's aerodynamic outer shell comes with a built-in wide beam angle front light as well as a super bright 270° rear light and two turn indicators. Controlled by a tiny remote that straps to your handlebar, the lights offer 360° visibility to people around you, allowing them to be aware of your presence as well as of your intentions as you ride. The wide beam-angle headlight offers great visibility by shining a beam of light that's wide horizontally as well as vertically, allowing oncoming traffic to spot you even if you're cycling with your head down for better aero dynamism.
No matter how you cut it, the iPhone 13 looks unique – from the front, the back, and even the sides. The bump serves a practical purpose too. For once, the modern iPhone doesn't have a notch. The iPhone 13 comes with a complete screen, as all the cameras and sensors that enable FaceID to sit on top, within that tiny 3-4 millimeter bump. Looking beyond it, however, the phone comes with speakers on the top as well as the bottom. The camera bump shifts slightly upward too, ensuring it's perfectly aligned with the raised edge, thanks to the bump. Lastly, the conceptual phone flexes its muscles with its greatest feature yet, the Apple-made M1 chip.
Designed to be extremely portable (they're just about the size of your thumb) and equipped with unsettlingly fast read and write speeds, portable SSDs like the Rapid SSD are slowly killing cloud subscriptions because they're A. always accessible anywhere, B. can't be hacked because they aren't on the cloud, and C. cheaper than cloud drives, because an SSD is just a one-time purchase, not a monthly subscription. Quite like the SSDs we've spoken about here before, the Rapid SSD puts up to 2 terabytes worth of storage right in your pocket. It's about the size and shape of a pack of chewing gum but takes care of virtually all your storage needs. It also has 3 different ports that let you connect to virtually every device you own, from your smartphone to laptop, and from your tablet to your DSLR… and even your gaming console!
Inspired by living life on the edge and documenting travels along the way, the iCam Pro was conceptualized using top-grade technology fit for the adventure seeker who isn't about to be held back by limiting camera setbacks. Equipped with Apple's A12Z Bionic Chip, the concept of iCam Pro boasts lightning-fast feedback and the same power efficiency we've all come to expect from Apple. In addition to its ultra-fast microchip, the iCam Pro comes outfitted with LiDAR sensors, an advancement in camera technology that fills out Apple's camera to take videography to another level. LiDAR sensors essentially use remote sensing to examine the Earth's surface, and all of its nooks and crannies to deliver photos that are as close to the real thing as you can get from phone cameras.
LetsGoDigital uncovered Xiaomi's patent for a modular smartphone on the 26th of April and partnered with Jermaine Smit (aka Concept Creator) to bring the patent drawings to life. The phone's components attach to one another using sliding dovetail joinery, with contact points that allow for communication between modules. Finally, a primary screen snaps on the front, hiding the crease lines and providing a large, bezel-less display. The three modules play a rather interesting role when combined. The upper module houses the camera but also contains the phone's motherboard. The central module houses the battery, while the third includes the speaker along with the phone's charging port. Conceptually, the modules would be interchangeable, but I wouldn't be surprised if you had to switch the phone off prior to swapping parts.
Bose just announced their latest product, the SoundControl™ Hearing Aids – the first FDA-cleared, direct-to-consumer hearing aid developed for adults with perceived mild to moderate hearing loss. They'll be sold by Bose (as opposed to being available at medical stores) and can be directly purchased, worn, and controlled by the wearer without needing to visit a doctor for a prescription or even an audiologist for a hearing test and professional fitting. The SoundControl hearing aids partner up with the Bose Hear app that gives wearers complete control over their wearables through their smartphone. Using its revolutionary CustomTune technology, the app lets you personalize your hearing experience in under 30 minutes, which Bose says is "a seismic shift from the process required for conventional hearing aids".
The rumor-mill of a new Apple Watch started back in 2020 when prominent Apple Analyst Ming-Chi Kuo hinted that a new design was in the works and could drop as soon as 2021. Now that we're well into the year 2021, Prosser's collaborated with Ian Zelbo to bring rumors and leaks to life in the form of pretty life-like renders. The renders are based on real images and CAD file screenshots supplied to Prosser by his network of sources. In order to protect the sources yet still share the designs with everyone, Prosser and Ian created these renders to show us exactly what they saw, and it seems like Apple is really beginning to streamline their design language. The 'magical slab of glass' analogy seemed to work really well for the iPad and its flat-edge design language finally carried onto the iPhone 12 last year and the iMac this year. According to the renders, the Apple Watch is getting a similar design upgrade with flat sides as opposed to the rounded ones, giving its screen a larger-than-life presence with minimal bezel interference.
The Zen Garden speaker captures the minimalistic element of a Japanese garden by mimicking the repetitive patterns you find in the sand there. As a bonus, the rock on the top of the speaker doubles as a volume control know. The speaker boasts of a diffused white light that shines underneath the speaker and under the pebble/volume knob, amplifying the overall tranquility of the design. Music is known for its ability to help us transport ourselves to another space. We don't need visuals, but we always need music to work on our mood. The Zen Garden speaker brings the visuals to help you meditate, or even take you through the streets of Kyoto, wandering as we feel that balance of tradition and modernity in one tiny little package guaranteed to look great even when not in use.
The Z Fold Tab concept takes on the avatar of a folding device with an outward screen. Although, unlike the Huawei Mate X or any of Royole's Flexpai devices, the Z Fold Tab comes with two hinges on its massive screen, creating a novel folding format that has a rather interesting set of pros as well as cons. In its closed mode, the Z Fold Tab can obviously be used as a regular smartphone (albeit being slightly thicker) with a waterfall display on both left and right edges thanks to the folding screens (this obscures the volume and power buttons, but those could easily be translated to the screen via force-touch like in the Vivo Apex 2019). However, unfold the screens on either side and you have yourself a larger tablet.
The Snapods by Scendo are a pair of TWS Earbuds that come with a flat case that snaps right to the back of your phone. Building wonderfully on the capabilities of the MagSafe feature introduced in the latest iPhones, the Snapods make carrying earphones convenient. Just snap them to the back of your phone and you've got yourself a pair of earphones that are easy to store, quick to access, and hard to lose. The case's design is inspired directly by where it's located. Made to sit against the back of your phone, the Snapods case comes with a flat, wedge-shaped profile, making it easy to slip your phone into your pocket. The slim case doesn't just dock the earphones, it charges them too, giving you an impressive 45 hours of playtime.