I can remember small details of conversations from years ago, but when it comes to remembering where my keys, wallet, phone, and other little items are… forget it! In fact, I'm currently surviving off withdrawn cash because my cardholder disappeared into thin air (or more likely, I left it somewhere) about a week ago. If you're like me, you too could use a Lumzag bag in your life!
The design's standout feature is a smart system that lets you know when any one of your everyday items isn't in place so that you don't ever leave anything behind. Using special identification stickers placed on your stuff, sensors inside the bag will detect whether they are present when it realizes you're on the go. If anything is missing, it will send an alert via the associated app to alert you that it might be a good idea to doublecheck!
As if that wasn't enough, it also features an integrated light that illuminates the interior when you open it, a locking system with alarm that alerts you any time the bag is opened without your consent, wi-fi hotspot capability using a sim card, real-time GPS tracking, and even a built-in camera that gives you a pair of "eyes in the back of your head" so you can see what's going on behind you directly from your phone. The designers really have thought of everything! Made of carbon fiber and leather in 3 handsome colors and a variety of sizes, there's one for every type of traveler, commuter, and all sorts of people in between.
Designer: Armen Poghosyan
Click here to Buy Now: $279.00 $518.00 (46% off).
Lumzag Smart Bags are the most innovative and smart carry system to date, designed with high end materials and 7 smart features. Presented in the trinity of the Backpack, Messenger and CrossBody, Lumzag Smart Bags are the ultimate definition of what you always missed in your bag: intelligence, power, safety and control.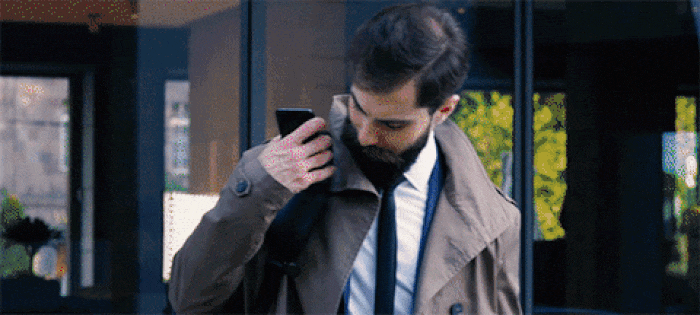 Built-in Wireless Charger & Power Bank
Charge your phone wirelessly on the go, while also charging your tablet and laptop with our built-in 10,000 mAh power bank. You can also charge your AirPods using the special compartment in the bag. As the Power Bank is removable it makes Lumzag Bags TSA approved.
Missing Item Reminder
Special sensors of Lumzag track all your stuff. Simply mark your items with special Identification Stickers that come with your Lumzag Smart Bag, identify them in your Lumzag app, and if you happen to leave something behind Lumzag will notify you.
Inside Light
Never again dig blindly inside your bag, trying to find something. The built-in LED light in the main compartment gives you comfortable and energy-efficient solution for the problem of that black abyss in the bag. Light turns on automatically when you open your bag in the dark.
Open Alert & Remote Anti-theft Alarm
Every time someone tries to open your bag or steal it Lumzag mobile App will notify you. It will also activate high-pitched alarm when the distance between you and your bag is above your set maximum. Simply activate the security mode in the app and protect your bag from the thieves.
Real-Time GPS Tracking
Track your bag wherever you are, regardless of the distance between you. The GPS tracker allows you always to know the exact location of Lumzag in real time. The GPS tracking is free of charge, thanks to special technology developed by Lumzag team which doesn't use internet data.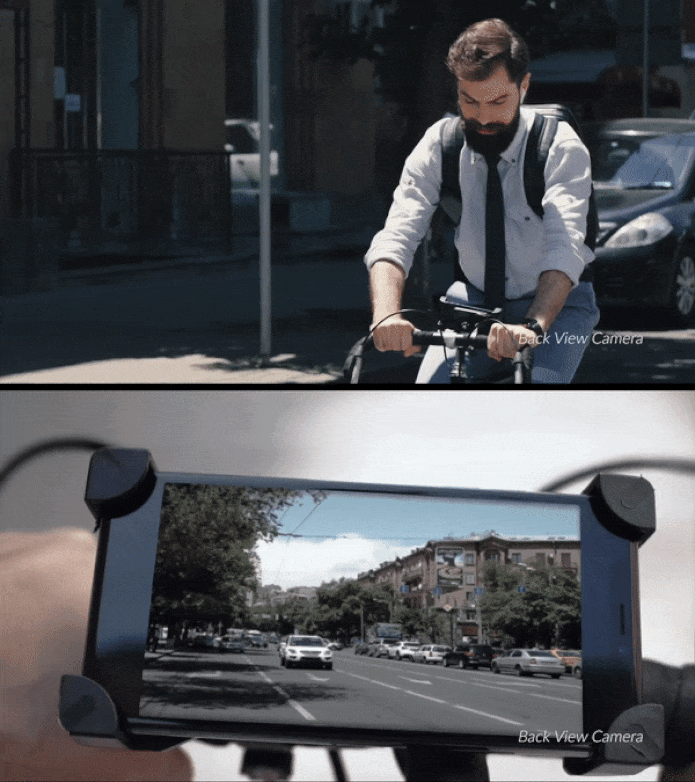 Back View Camera
Get an extra pair of eyes in the urban jungle: always be aware of what is going on behind, seeing it in live view mode on your smartphone screen through the camera on the back. This feature is optional and if you don't need it you can request Lumzag without the camera. You can even take shots and save videos!
Global Wifi Hotspot
Always have affordable internet access, regardless of the internet connection available in the area. To assure that, we have a specially designed built-in data sim card in Lumzag which gives you an opportunity to have WiFi connection in the whole world with much lower prices than roaming internet. Activate this function only when you need to use it.
Click here to Buy Now: $279.00 $518.00 (46% off). Hurry, less than 48 hours left!