Designer Jeongsu Ha explores what we might expect if Android took a stab at the automotive industry. The autonomous vehicle aims to make city commuting a cinch by providing an all-access pass to subscribers who can utilize the system at central hubs located throughout the city.
A more personal answer to the city bus, it provides a private cabin with panoramic views. No loose change or physical passes required, users can order a car and input their destination all from the convince of their smartphone. Not only limited to users with cell phones, any individual can access the system from the scattered Android smart hubs. Inside, the minimalistic interior provides utilitarian seating and tray tables for users who want to work on the go. With hop-on-hop-off lines running throughout the day, it aims to reinvent the way we consider getting around our cities.
Designer: Jeongsu Ha (Sagan Park)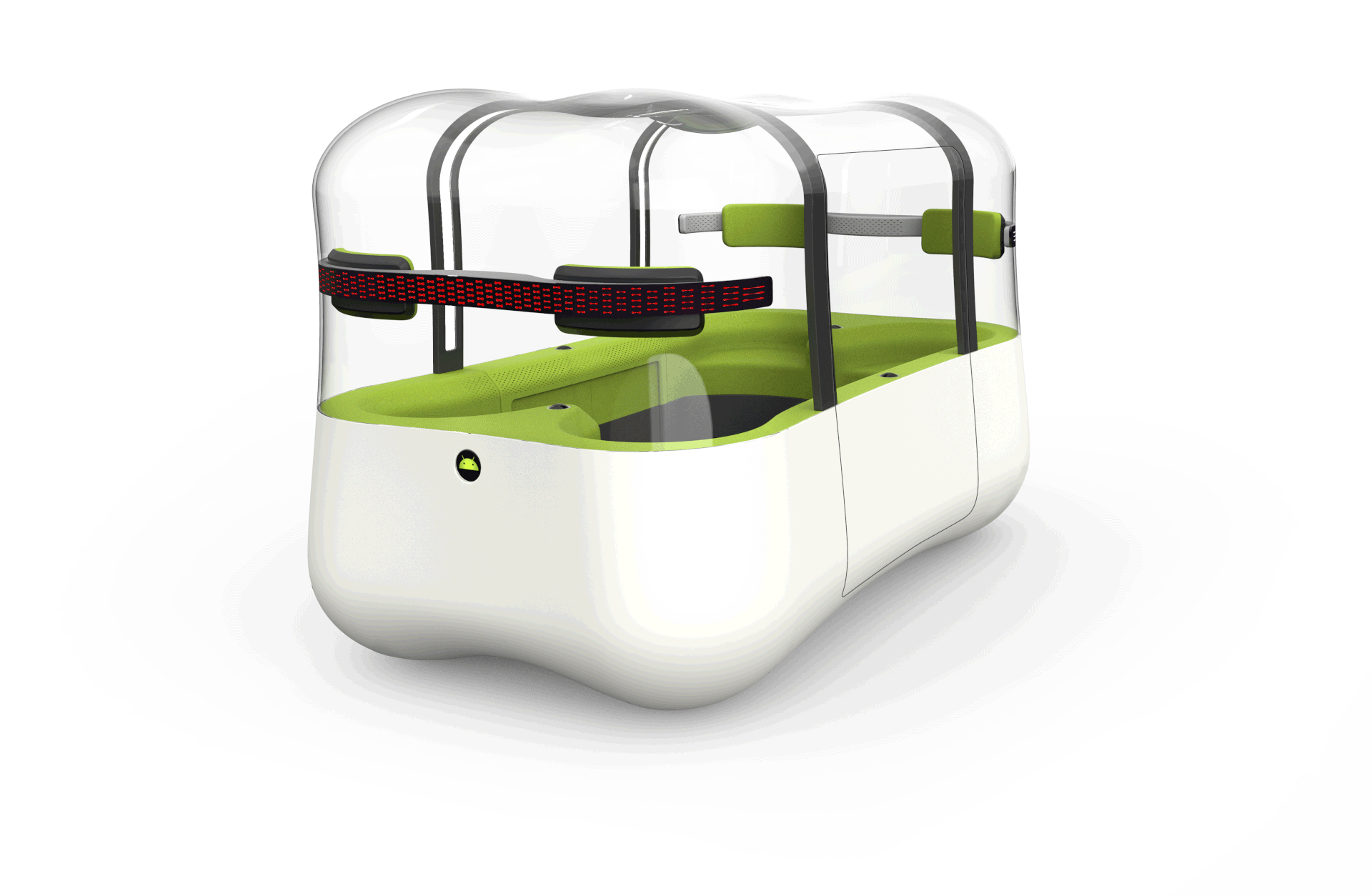 Seat table.
Luggage space door.
Ventilator design.
Ball pin tire technology.
High-voltge battery with 195kWh of energy capacity and a driving range of up to 1030 kilometers. All-wheel drive system with in-wheel motors by 4 pin wheel.
12 cameras recognize the 360 degree view.
Sign controller mode.