The car has multiple safeguards in place to prevent collisions and accidents. Sure, it has a seatbelt and an airbag, but the car's headlight, taillight, indicators, and horn also play a pivotal role in letting people know when it's about to brake, make a turn, etc. Most bicycles, on the other hand, have just two safeguards… the rather harmless bike bell, and the bicycle helmet. In a world where over 40,000 bicyclists die globally each year, the LIVALL EVO21 Smart Bike Helmet is aiming at impacting change by making bicycling smarter and safer.
Apart from serving as protection for your head, the LIVALL EVO21 helps other motorists and pedestrians be aware of your presence and helps avoid a collision in the first place. The helmet's aerodynamic outer-shell comes with a built-in wide beam angle front light as well as a super bright 270° rear light and two turn indicators. Controlled by a tiny remote that straps to your handlebar, the lights offer 360° visibility to people around you, allowing them to be aware of your presence as well as of your intentions as you ride. The wide beam-angle headlight offers great visibility by shining a beam of light that's wide horizontally as well as vertically, allowing oncoming traffic to spot you even if you're cycling with your head down for better aerodynamism. It's accompanied by a 270° taillight on the back that's visible from rear as well as the sides. The taillight comes with built-in turn indicators that can be triggered from the handlebar remote, and accelerometer sensors integrated into the LIVALL EVO21 know when you're slowing down and stopping, automatically flashing the brake-light for motorists behind you and reminding them to keep a safe distance.
The built-in accelerometer and 3-axis G sensor also play a pivotal role in emergency scenarios. The LIVALL EVO21 has an impact sensor that can detect when you've suffered a collision or fallen off your bike. When the helmet impacts against a surface (like the ground) it triggers an SOS Alert that sends your GPS location to your designated emergency contact within LIVALL's smartphone app. In case it's a false alarm (you could have just dropped your helmet by mistake), the LIVALL app offers a 90-second window to cancel the alert.
The helmet itself comes with a modern, aerodynamic design that helps channel airflow to limit drag as well as keep your head ventilated. My personal favorite feature is the fact that the vents on the front even let you dock your sunglasses into the helmet! Its outer layer is made from tough Polycarbonate that absorbs and distributes the impact force to prevent it from transferring to your head, while an intermediary layer is made from a special Polysource PSI impact-resistant material that adds a secondary layer of shock absorption. The innermost part of the helmet uses a memory foam for ultimate cushioning and comfort, providing a snug fit, which can be further adjusted using the strap around your chin, or a knob on the back. Each LIVALL EVO21 helmet weighs a mere 350 grams (0.77 pounds) so you can wear it for hours without feeling any strain, and is also designed to be IPX5 waterproof, so you can wear it in any weather. An internal battery gives the LIVALL EVO21 a continuous usage time of 10 hours (or a week's worth of moderate use), and there's even a magnetic charger in the box to recharge the battery. The helmets come in medium and large sizes across a variety of colors, and the LIVALL app – which lets you track and share your rides, miles, and daily cycling records with a tight-knit community of global riders – is compatible with both Android as well as iOS and supports 12 different languages.
The LIVALL EVO21 builds on 7 years of innovation and development. Designed by a company that created and developed the world's first-ever smart helmet in 2015, the EVO21 is LIVALL's most advanced smart-helmet, putting rider comfort and safety at its very forefront. In fact, the EVO21 even went on to win the prestigious iF Gold Award for the year 2021 (beating over 10,000 other designs) for its remarkable combination of and balance between eye-catching form and life-saving function.
Designer: LIVALL Design
Click Here to Buy Now: $89 $129 (31% off). Hurry, less than 24 hours left! Raised over $350,000.
LIVALL EVO21 Smart Helmet: 360 Active Protection
The EVO21 is an ultra-light (350g) smart helmet with 360° visibility, patented SOS system and upgraded impact protection to help prevent crashes before they happen.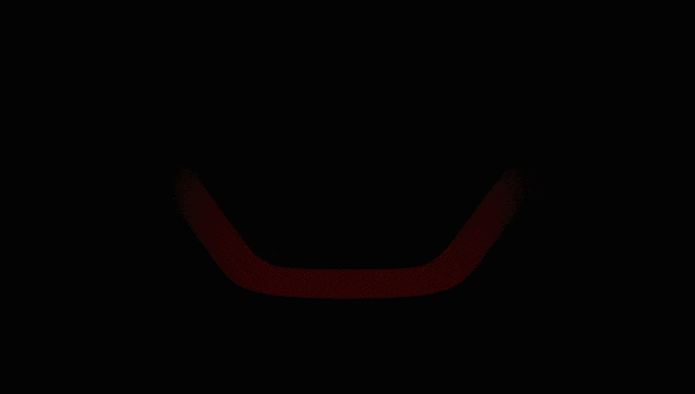 360 Degree Visibility
Wide-angle front lights and super-bright 270° rear lights are integrated into the helmet, maximizing your visibility even at long ranges, while smart LEDs signal to drivers what you'll do next – stop, turn, or ride on through.
The three dynamic light effects will make sure you get noticed on any street, improving your safety and helping you ride in style.
Automatic Brake Warning Light
The EVO21 has sensors to detect when you're slowing down or coming to a stop, and it automatically turns on the brake warning light on the back of your helmet. Letting other riders and motorists know you're stopping. And keeping you safe and secure, night and day.
Keep Hands on the Bars
The EVO21's turn signals operate the same way a car or motorcycle does, with super bright LEDs that signal your turn to drivers at the press of a button.
A remote on your handlebar communicates wirelessly with the EVO's smart LEDs. Letting you keep your hands, and your attention, right where you need them.
Wide Beam-angle Front Light
Cyclists tend to lower their heads to gain extra speed while riding. The problem is, this can reduce your visibility to drivers – even if your helmet has a light.
To tackle this challenge, they developed a front light with a 45°reach, so it can be seen even if you're tucking your head for a sprint. The EVO21's wide beam light will shine through at any angle, making you visible at long distances and letting everyone know you're coming.
Patented Fall Detection
Their fall detection and SOS technology can detect falls anywhere above 1.5 meters, and triggers an SOS alert text message to your emergency contact within 90 seconds of a fall, giving them your precise GPS location.
10 Hour Battery Life
A single charge will give you 10 hours of battery life. That's about a week's worth of commuting for the average cyclist.
Smart On. Smart Off
Power on once to start your ride, and after that the EVO21 will take over, turning on within 4 seconds each time it touches your head and then powering down once you take it off.
Ride in Any Weather
The EVO21 is IPX5 waterproof, so the LED lighting system and remote will run smoothly in any weather.
Impact Protection
The first layer is crafted from PC material that spreads the force of a crash throughout the shell, minimizing force and cushioning your head. The second layer of Polysource PSI is a special impact-resistant liner which absorbs the remaining pressure and keeps it away from your head. And the final layer is lovingly crafted out of memory foam, ensuring a snug fit no matter how long your ride.
LIVALL Riding App
Customize everything from light settings, turn signals, battery reports, and daily cycling records. And the App links up to LIVALL's community of like-minded riders.
Click Here to Buy Now: $89 $129 (31% off). Hurry, less than 48 hours left! Raised over $325,000.