The paradigm shift in the interior design of concept cars is weighting towards lounge theme – presuming there'll be reliable Level 5 autonomy in half a decade's time. We've seen a number of concept designs embellished in big brand logos (of course not the official ones of course) having spacious and airy interiors, just like a living room.
Most of these concepts or even existing ones themed around the lounge styling leverage the ambient lighting or at most, movable steering panels and seating. This Audi concept takes things even further with exterior and interior going the shape-shifting way minus all those gimmicks. One thing to take note of here is the interior design-inspired stacked panels made from wooden material for airiness and a sustainable feel.
Designer: Yunsik Kim
The car gets two modes – Private and Social – which define the shape the car takes on the inside and outside. In the Private mode, the steering wheel pops out of the dashboard and the driving seat takes precedence. The front grille section and the rear morph into a more aggressive stance for a sports car-like feel while driving. In the Social mode which is fully autonomous, the driving seat recesses back to where the rear seats are situated. The steering completely vanishes into the dashboard housing and wooden panels from the inside come up and align themselves on the front of the interior to create a socializing seating arrangement.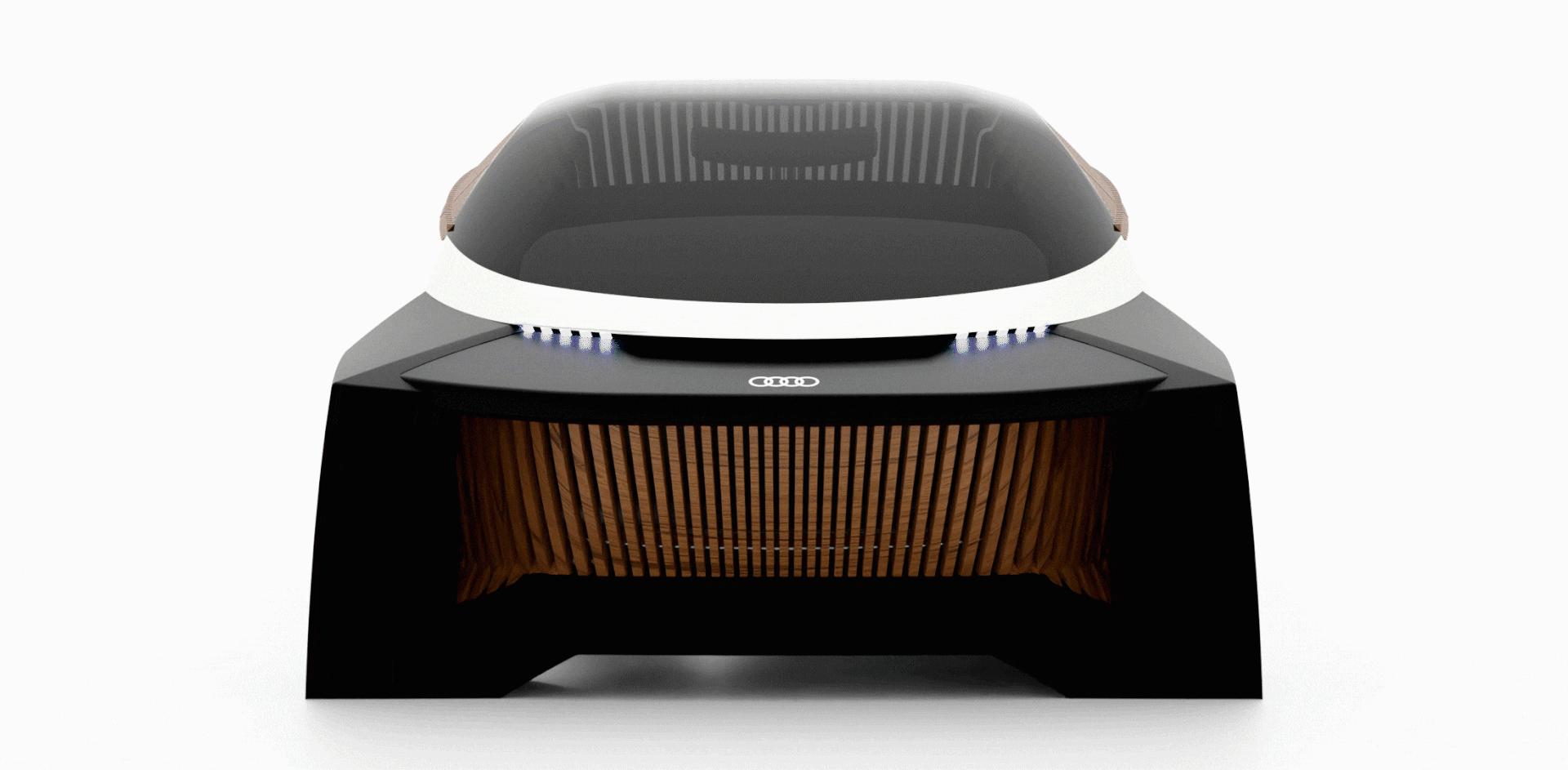 If you notice, most of the exterior and interior are crafted out of interlinked wooden panels that make the shape-shifting action possible. How this concept car would address inclement weather conditions or unwanted gusts of air while in driving mode is still unanswered. After all, the wooden panels won't create a secure seal to wade off rain, snow, or dust. In the autonomous mode, everything is exposed to the elements. So, you can use the socializing mode in cozy sunshine or pleasant weather conditions only.