Like the idea of a golf caddie but don't enjoy relying on another human to carry your prized possessions around for you? Then DUCK (Axglo X-E) may just be the product for you! Packed into this electric caddie is an all-intelligent following system that accurately navigates the terrain whilst maintaining a consistent distance away from you. The 80,000 mAh battery provides the nifty device with enough energy for 25km of roaming; adequate range for even the largest of courses!
Something which DUCK can do that you cannot do with the human variant, is fold it up and place it neatly in the boot of your car. DUCK automatically reduces in size to create a storage-friendly package that is far more convenient to transport. This high level of practically continues with the myriad or storage pockets and compartments that make-up the multi-functional console; leading to a product that can carry far more than just your clubs!
Designer: Rice Mak
The Axglo has 3 modes. In following mode, the handlebar does not need to be pulled up, which enhances the experience and formally change the concept of "pull". Certainly, if golf cart runs out of electricity, people can still use it in pulling mode. When it is converted into the storage mode, multiple transmission structures can cooperate to fold quickly.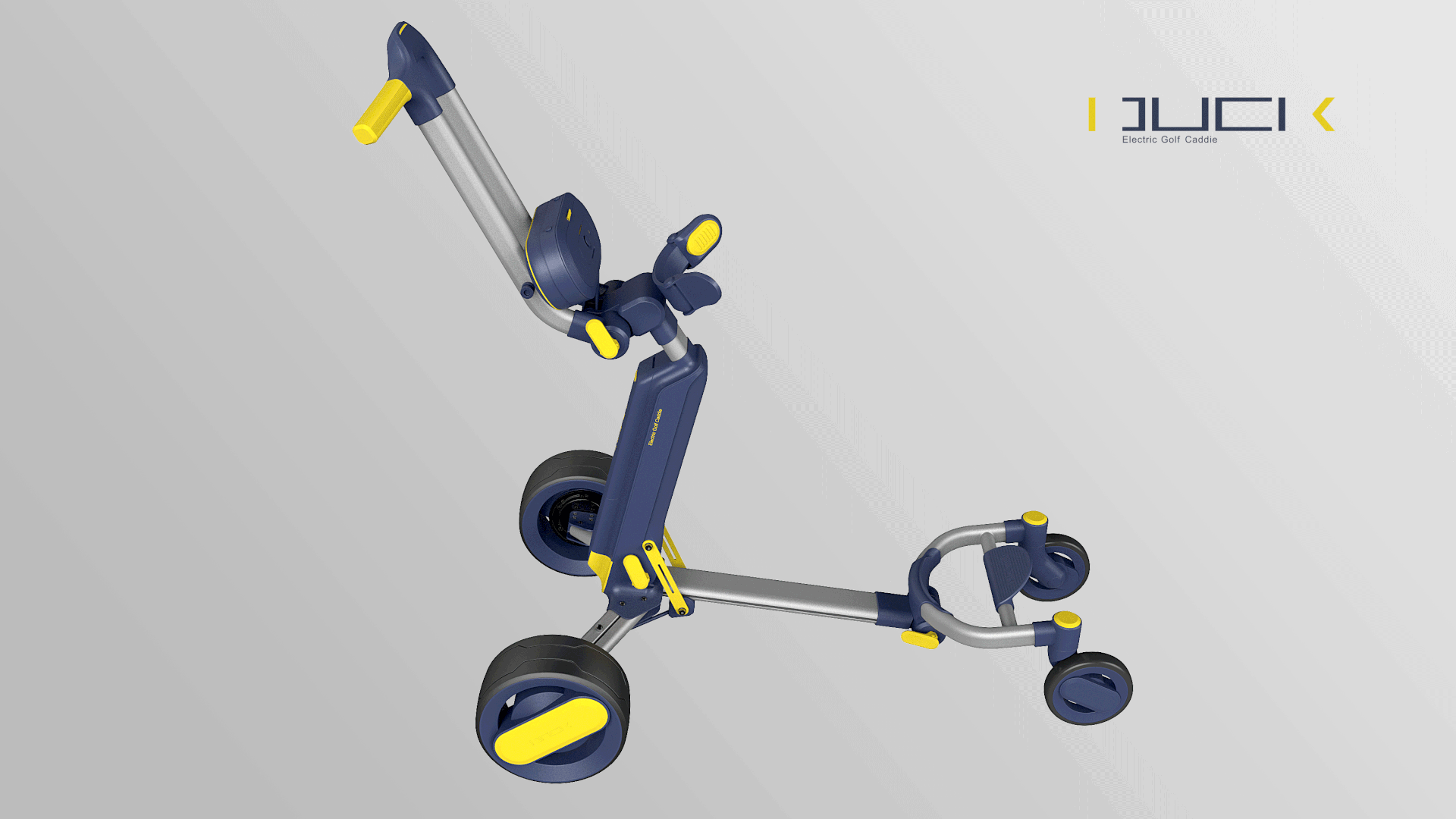 The Axglo is designed in a way where the golf bag is facing the golfer automatically. This can give the golfer the ability to quickly and easily access their desire club to make the perfect shot, hence get rid of the inconvenience to get the club from traidtional cart.
The Axglo can easily climb a slope of over 45 degrees. Without the use of auxiliary wheel, it improves the problem of losing balance by maxmizing the length of the front and rear wheelbase. The most important thing is that the folding size is smaller than other folding electric golf carts in the existing market.