Although it might not be as hyped or as loud as before, there is still a strong "retro" design trend today as people continue to rediscover and appreciate the aesthetics and values of their forebears. Vinyl records and players are still attracting audiophiles, while the iconic "Polaroid" photo format continues to tickle the fancy of even younger generations. The latter is, of course, possible with any smartphone and a specialized printer, but that only delivers half the joy of the instant photo experience. That other half is courtesy of a dedicated instant camera, and the latest addition to that roster is perhaps the biggest and boldest attempt at appealing to all generations of shutterbugs, bearing details from not one but two "old-school" cameras for modern people to enjoy today.
Designer: Fujifilm
It's almost surprising that the Instax line of Polaroid-like cameras would take the photography market by storm despite their inherent technical limitations. Despite their attachment to social media and selfies, the "instant" generation found themselves drawn to these rather adorable non-digital cameras, appealing to their sense of instant gratification, desire to share, and love of novelty. The new Instax SQUARE SQ40 retains these qualities, particularly with the use of a special photo paper and instant printout of photos, but it also takes the design in another direction to grab the attention of more earnest photographers.
Right off the bat, the Instax SQUARE SQ40 looks bigger than its predecessors, though the brand promises it is designed to easily fit in your hand. In this regard, it takes some cues from traditional cameras, such as those that Fujifilm produces, including the use of a textured leather-like black surface that gives it a more stylish and elegant appearance. There's even a camera case specially designed for this shooter that also uses a kind of tactile material not unlike leather.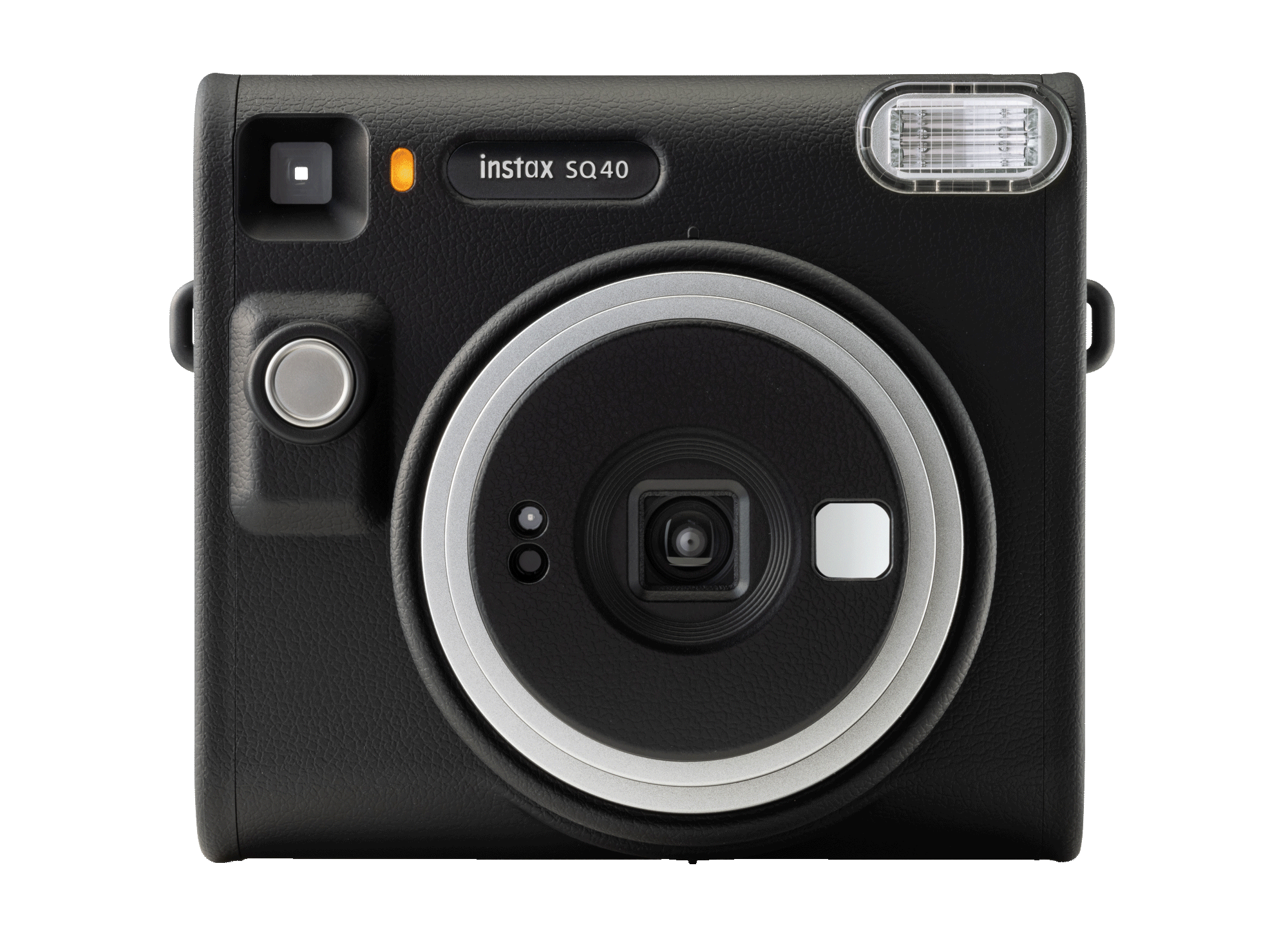 Although it pays homage to instant and traditional cameras of the past, the Instax SQUARE SQ40 has its feet, pardon the pun, squarely planted in the present. An auto-exposure feature lets you take usable photos even in the dark without having to fiddle with settings or dials. More importantly, a twist of the telescopic lens ring activates the camera's "selfie mode," revealing a tiny mirror that will help you frame the perfect shot, even if you have to squint a bit.
The Instax SQUARE SQ40 not only continues the retro instant camera trend but upsizes it and gives it a bit of a different character. Of course, there will be plenty of practical arguments against this kind of camera, especially with a larger size that makes it hard to easily stash in bags. For avid photographers who want to share a unique and truly one-of-a-kind photo, however, the $149.95 price tag might actually be just fine, though you'll have to also take into account the boxes of film you'll also have to buy in the long run.