For some reason, it seems that the market has decided that coffee makers need to have an imposing industrial motif and are covered mostly in black with a few silver accents. Capsule-based coffee machines, however, are challenging that tradition, with many incorporating more curves and colors. Some still adhere to the common coffee machine aesthetic, perhaps to reinforce the image of being a "regular" member of that family. Fortunately, the mechanics of capsule machines leave some room for experimenting with different designs, such as this concept that, as its name seems to imply, exudes a feeling of warmth and comfort that is perfect for your morning cup of coffee.
Designer: Ibrahim Can Erdinçmer
Everything about the Woolly capsule coffee machine concept is meant to exude a sense of softness and approachability, unlike the sometimes daunting personalities of typical coffee machines. The design language makes use of very few straight lines and employs a more muted color palette that goes avoids blacks and reds. The wooden panel and metallic accents contrast nicely with the textured plastic surface of the body, creating a composition that's pleasing to the eyes from every angle.
Woolly also has a tactile aspect to it, inviting people to feel its warmth instead of just seeing it. The wooden panel and texture plastic already provide a stimulating touch experience, but the embedded touch-sensitive buttons on the panel take that interaction to the next level. The icons for this interface are backlit, but they fade and disappear into the background when not needed in order to minimize visual distractions.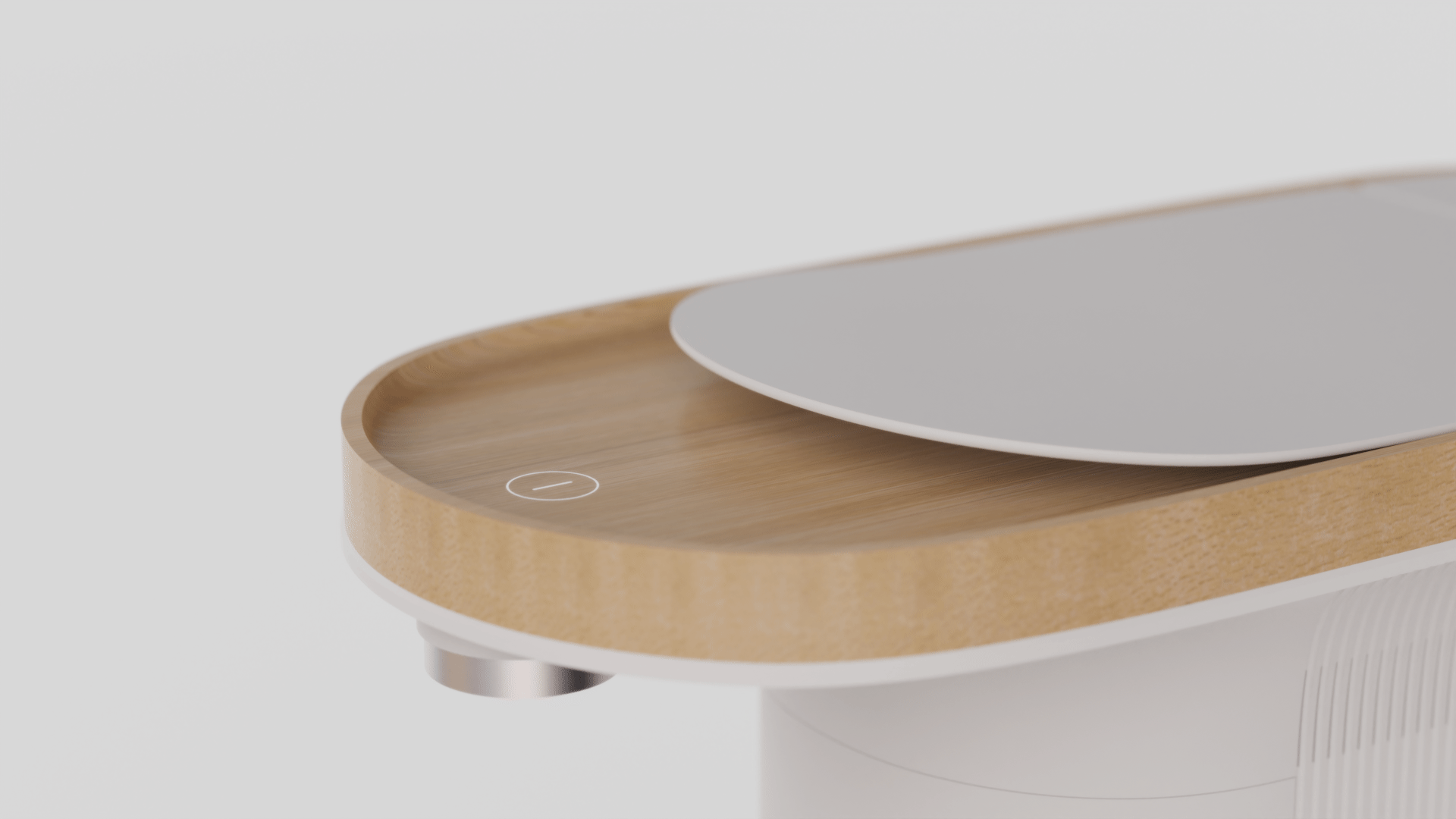 In terms of functionality, the concept also offers a few unique features. It has, for example, a large bin that can hold up to ten empty capsules, letting you delay cleanup for a while. The bowl-shaped spill tray almost looks like a separate part, and it is actually only attached magnetically to the body. It could probably be used on its own as a tray for a cup or mug, allowing you to bring that aesthetic with you wherever you will drink your coffee.
Woolly bucks the trend of coffee machines to offer a comforting experience that goes beyond just serving coffee. While the usability of embedded touch buttons might raise a few concerns, the concept still offers something worthwhile as a whole. Even better, such a design is completely within the realm of possibility, presuming there are coffee machine manufacturers willing to take the plunge in designing something different yet appealing for this market.