Modern architecture constantly reimagines what cities might look like in the future, but public transportation still lives in an era of antiquated buses and faulty subway trains. Weaving between smart office buildings and shiny skyscrapers in a packed bus from the '90s proves that public transportation could use some reimagining of its own. Designing Campus Shuttle as a mobility concept to connect busy drop-off/pick-up areas, student designers Kilian Wiesmann and Nils Achenbach aimed to rethink public transportation through a transparent and autonomous public bus.
The designers prioritized versatility and accessibility with Campus Shuttle to ensure a smooth ride for everyone. From the outside, wheelchair access is made available via a retractable ramp that bridges the edge of the curb with the shuttle entrance. Curated animations and LED signal lights communicate with other vehicles on the road through autonomous programming. Built from curved glass panels and an aluminum framework, Campus Shuttle is a fully transparent, four-wheeled vehicle.
Getting inside the Campus Shuttle is also as easy as unlocking your smartphone. Using proximity sensors located in the shuttle's sliding doors, commuters are granted access to the shuttle by scanning their ticket's barcode or by paying for a ticket through Google or Apple Pay. Retractable seats line the perimeter of Campus Shuttle's interior space, offering flexibility and creating more space when necessary. Situated in the center of the vehicle, an interactive information hub helps commuters become familiar with the shuttle route and surrounding city.
Campus Shuttle is designed to carry commuters between high-traffic pick-up/drop-off areas throughout major cities, such as airports, campus and office buildings, and public markets. The designers explain," Our trend research phase has shown a remarkable inefficiency of transport in big cities. Individual traffic takes up a lot of space. In addition, the number of passenger cars in Germany has grown relatively steadily by half a million vehicles annually over the past two decades, from 450 cars per 1,000 inhabitants in 1998 to 560 cars per 1,000 inhabitants in 2018." Designed to bring public transportation out of the '50s, Campus Shuttle boasts a futuristic, sleek profile.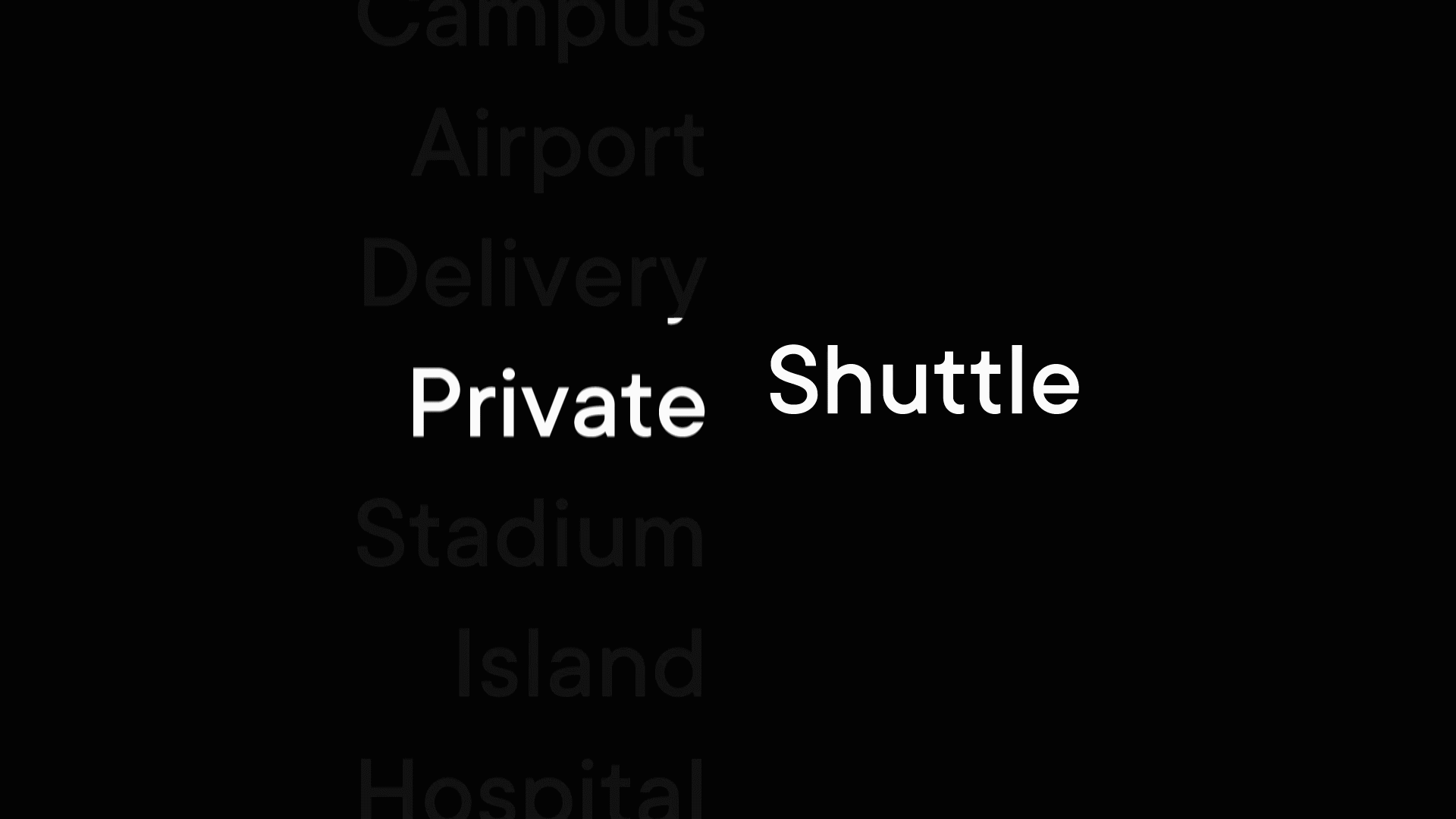 In cooperation with Brose Mechatronics, Wiesmann and Achenbach conceptualized Campus Shuttle to be a city staple for the public transportation industry. Designed with five curved glass panels that surround aluminum beams, Campus Shuttle maintains a minimal look. When in motion, Campus Shuttle almost appears to hover above the ground, linking a vision of futuristic public transportation with contemporary architectural landscapes. Personally, I see it as a nightrider in the dark, hovering above the street in sleek lighting. Campus Shuttle's low-rise build makes it appear to hover above the ground when in motion.
Campus Shuttle was built to be versatile and accessible, so the designers implemented the most cutting-edge smart technology into the shuttle's autonomous design. Pre-programmed signal lights and wheelchair access ramps add Campus Shuttle's overall safety factor. These design elements specifically focus on the local users, "The university consists of several remote buildings that can be challenging to reach by foot, especially for students and staff with disabilities. This is exactly the challenge we took on with our concept vehicle: Linking extensive areas like universities, company facilities, airports, and trade fairs."
With a traditional interior bus design, Campus Shuttle is familiar enough for commuters to intuitively understand and the modernization of the design makes it more accessible, giving a win-win situation that is sure to be appreciated by all users!
Designers: Kilian Wiesmann & Nils Achenbach