I usually have mixed feelings on products that end up doing more than is required of them, but MyStation makes a pretty compelling case. Designed as a 3-in-1 desktop accessory, MyStation can wirelessly charge your smartphone and AirPods and even has a built-in UV sanitizing chamber… all while being a Bluetooth speaker with powerful 360° audio.
Styled like a modern desktop organizer, MyStation handles its multiple roles seamlessly. Fitted with 2 5W speakers that shoot audio sideways in a 360° array, it works wonderfully as a desktop speaker for work, a Bluetooth speaker for music, or even a conferencing speaker. The device's upper surface works as a 10W wireless charging station with a built-in display that even has clock, alarm, and notification functions. Serving as a Bluetooth audio device, MyStation even lets you accept or reject calls, increase or decrease volume, and play and pause music using controls located on the upper surface.
Lift the MyStation's lid and it reveals the charging + sanitation station below. The device's inner compartment is big enough to fit your smartphone, TWS earbuds, a smartwatch, or even other EDC items like your keys, mask, etc. The compartment comes with a specially calibrated UV-C light that can sanitize your devices, obliterating 99.9% of any germs or microorganisms on them. While your gadgets are being sanitized, MyStation can charge them too. The base of the compartment comes with 2 additional charging coils (10W and 5W), as well as a USB-A port to plug in a charging cable for your smartwatch. While your devices are sanitizing on the inside, the screen on the top displays a UV sign with a countdown that lets you know when the sanitation cycle is complete. MyStation's long list of features can all even be controlled by its companion smartphone app called the MyKronoz. The app, which is available on both Android and iOS devices, lets you start/stop sanitizing cycles, check whether your devices are charging, control music playback, and even set alarms.
MyStation is pretty unique in the fact that it's perhaps the only product in its category. Its hybrid nature combines 3 products (speaker, charger, sanitizer) into a single device, making it an all-purpose device that's perfect for your workspace, kitchen counter, mantelpiece, or even bedside table. Moreover, it builds on the recent success of products like the Oblio – a UV-sanitizer and wireless charger that went on to win a Red Dot Design Award, a CES Innovation Award, and was even declared one of 2020's Best Innovations by TIME Magazine.
Designer: MyKronoz
Click Here to Buy Now: $99 $159 (37% off). Hurry, exclusive Deal for YD readers only! Only 25 left!
MyStation: Sanitize, Charge and Listen
MyStation is the world's first UV sanitizer combining multi-device wireless charger with a smart 360° speaker.
Charge it All in One Place
MyStation is capable of powering up to 4 devices at once, 3 wirelessly and 1 via USB. It fits all Qi enabled phones and earbuds.
The 3 embedded wireless coils have been positioned to deliver the best charging experience to all compatible devices.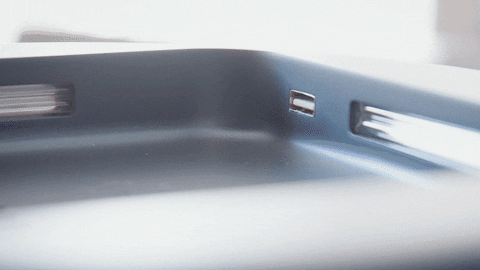 Thanks to the inside USB port, you can even charge your non wireless charging compatible devices while sanitizing them.
The 3 front panel LEDs will indicate the charging status of the devices, inside and outside MyStation in order to make sure they're well positioned on the coils.
A Convenient Sanitizing Solution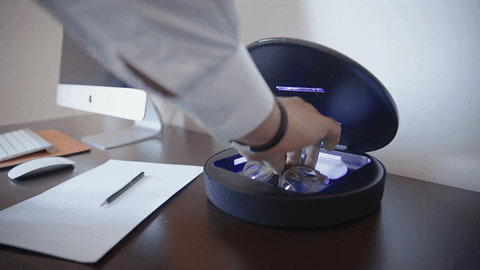 Engineered with the latest UV-C technology, MyStation has been specifically developed to provide an easy way to disinfect your devices and daily essentials, without damaging them, in one place.
The Only UV Sanitizer that Keeps You Connected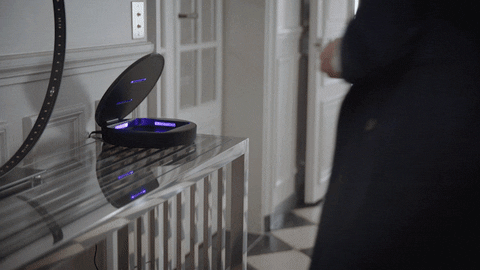 Making calls, listening to your favorite music, getting your alarm notifications is possible during the sanitizing cycle with MyStation.
Disinfects in Less Than a Minute
Each cycle lasts for about 5 minutes, after less than a minute, 99% of viruses and bacteria will be destroyed. Their UV-C technology has been calibrated to ensure there won't be any damages for your devices even if you would happen to let them in for a long period of time.
Safe & Effective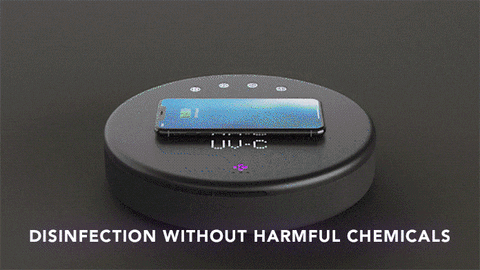 Sanitizing cycles will start automatically as soon as you close the top cover and immediately end if you open it. This allows for a safe and risk-free sanitizing cycle.
The UV-C light used in MyStation is between 250 to 280 nanometer. It has been scientifically proven by third-party labs in killing 99.9% of bacteria and germs.
Powerful & Immersive Sound
MyStation 360º built-in speaker solution makes your listening experience seamless. Thanks to its smart compatibility, it becomes the control center of your connected environment from lighting to heating system or automated vacuum cleaner.
Click Here to Buy Now: $99 $159 (37% off). Hurry, exclusive Deal for YD readers only! Only 25 left!