It takes roughly 3 minutes to make a packet of instant noodles… which is also the same amount of time it takes for this instant inflatable shelter to set up. Meet Aeri, an inflatable canopy that you can carry anywhere inside a backpack, and inflate in 3 minutes with the press of just one single button.
Aeri helps you effortlessly set up a canopy or an outdoor shelter in an instant. Designed to be used for recreational outdoor use, Aeri can easily be carried to the beach, campsites, the park, or even your backyard. It uses a four-pillar arch design that provides the perfect shelter against sun, wind, and rain, and its entirely inflatable design runs on a rechargeable air pump that can be operated independently by a single person with zero assistance.
The patent-pending inflatable shelter fits into a moderately sized backpack, and when unfolded, can comfortably provide a 10ft x 10ft shelter to an entire family or a group of 5-6 people. Its UV-blocking fabric works wonderfully against the sun, creating a shaded sanctuary against harsh sunlight, and the fabric's even waterproof, making Aeri ideal for rainy weather too. While Aeri doesn't come with metal supports like traditional tents or canopies, it makes up for that with a clever arched architecture. The arched pillars create a rigid support structure that stays stable even in windy conditions, and if things get too out of hand, Aeri's built-in tether system lets you hook it to the ground.
Given our natural need to look for shelter, Aeri lets you carry your own instant canopy or pavilion with you no matter where you are. Perfect for congregating within or even lounging under, Aeri guards you against the elements while outdoors, and a nifty zip-up side wall even gives you privacy or extra shade when you need it. Folding it down is as easy as setting it up, and can be done entirely by a single person. The entire shelter then fits into a nifty satchel that you can carry on your back or stash in your car. Each inflatable Aeri shelter comes in 3 color options and with its own lightweight rechargeable air pump, ground stakes, a tether system, a zippable side wall, a carrying backpack, and even a 1-year product warranty. It takes all of 3 minutes to set up and is entirely hands-free once you activate the pump… so go ahead and make those instant noodles while your outdoor shelter automatically self-assembles!
Designers: Alex Laetsch & Niko Cangemi
Click Here to Buy Now: $179 $299 (40% off). Hurry, exclusive Deal for YD readers only! Only 5 left.
Aeri – the Go Anywhere, Do Anything Outdoor Canopy
The Aeri is an ultra-light, versatile, portable shade that inflates in 3 minutes.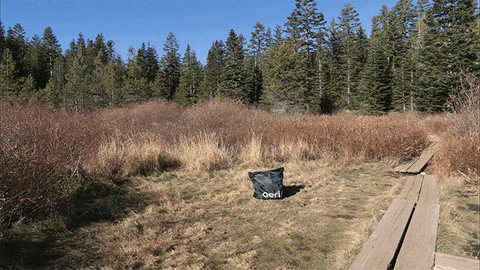 Sun, Wind or Rain? No Problem
Aeri blocks 98% of the sun's rays (UVA + UVB), is water-resistant, and designed to stay put even on windy days. Included stakes keep it grounded even when the wind really picks up.
Instant and Easy to Setup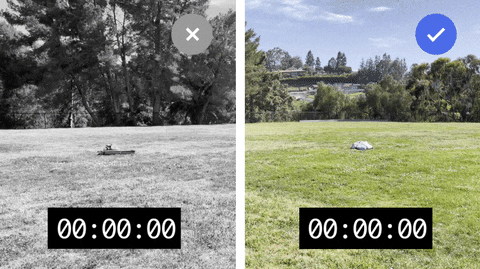 With Aeri, you are just one person and 3 minutes away from durable protection from the elements.
Go-anywhere Portability
Easily carried in the included backpack tote at half the weight of traditional canopies.
Do-anything Versatility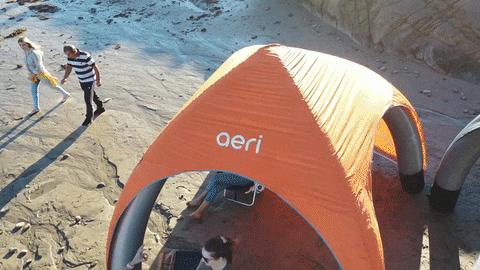 Perfect for any outdoor event where both shade and trunk space are at a premium.
A Closer Look at Aeri
Click Here to Buy Now: $179 $299 (40% off). Hurry, exclusive Deal for YD readers only! Only 5 left.