The Catrub ONE covers all the needs of a cat: it includes a cozy sleeping cave with a pillow, play elements such as a feather and a ball game as well as a brush for fur grooming.
Catrub ONE is the modern version of the classic scratching post, pet furniture that fits into every modern living style, and meets all the needs of a cat. Due to its multifunctional and modular system, ONE can be put together individually. The high-quality Catrub ONE is easy to clean, space-saving, and, thanks to its exchangeable elements, sustainable and durable.
Catrub ONE is the first modular multifunctional cat furniture that includes all of the important features along with a modern design.  The four-legged friends can also sharpen their claws with ONE: For this purpose, it is equipped with renewable sisal elements and a scratch cardboard insert. Through the circular holes in the wall, the cats like to observe their surroundings.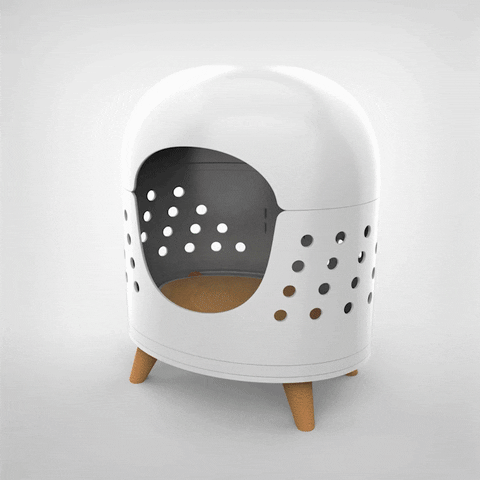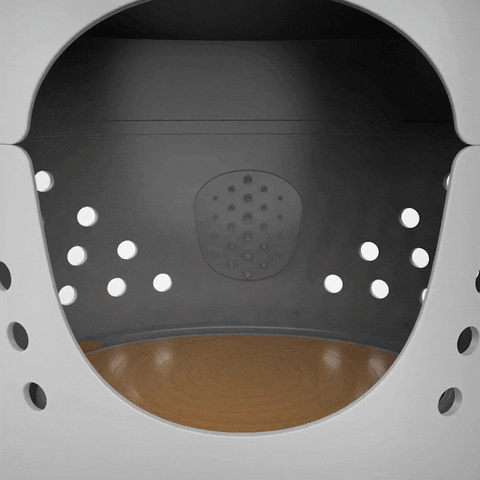 The ONE consists of elements that can be individually assembled by a system as simple as ingenious. It is possible to build up the modular system as 'Duofloor' with two levels or as 'Monofloor' with one level. The user can adapt the modules according to the characteristics of his cat. Another advantage of the modular system is that ONE is extremely easy to clean.
Catrub ONE is designed for modern apartments. With its clear lines, ONE merges into its surrounding. The high-quality material in minimalistic white fits together with the warm grey of the sisal and the pillow. Catrub ONE's wooden feet complete the Scandinavian style. This unique cat furniture combines design and function: All in ONE.
Designer: Patrick Weifels
This article was sent to us using the 'Submit A Design' feature.
We encourage designers/students/studios to send in their projects to be featured on Yanko Design!