If you thought nothing surpasses the comfort levels of market-leading gaming chairs by Herman Miller, Secretlab or Corsair; then Bauhutte has other plans. While we've been flummoxed by the gaming furniture brand time and again, this accessory has won our hearts.
The idea behind this creation is to bring the supreme comfort levels of a couch to the gaming desk. Yes, you read that right, a gaming chair cum sofa that provides unmatchable ergonomic comfort. So, is it really the time to ditch your trusted gaming chair for this one?
Designer: Bauhutte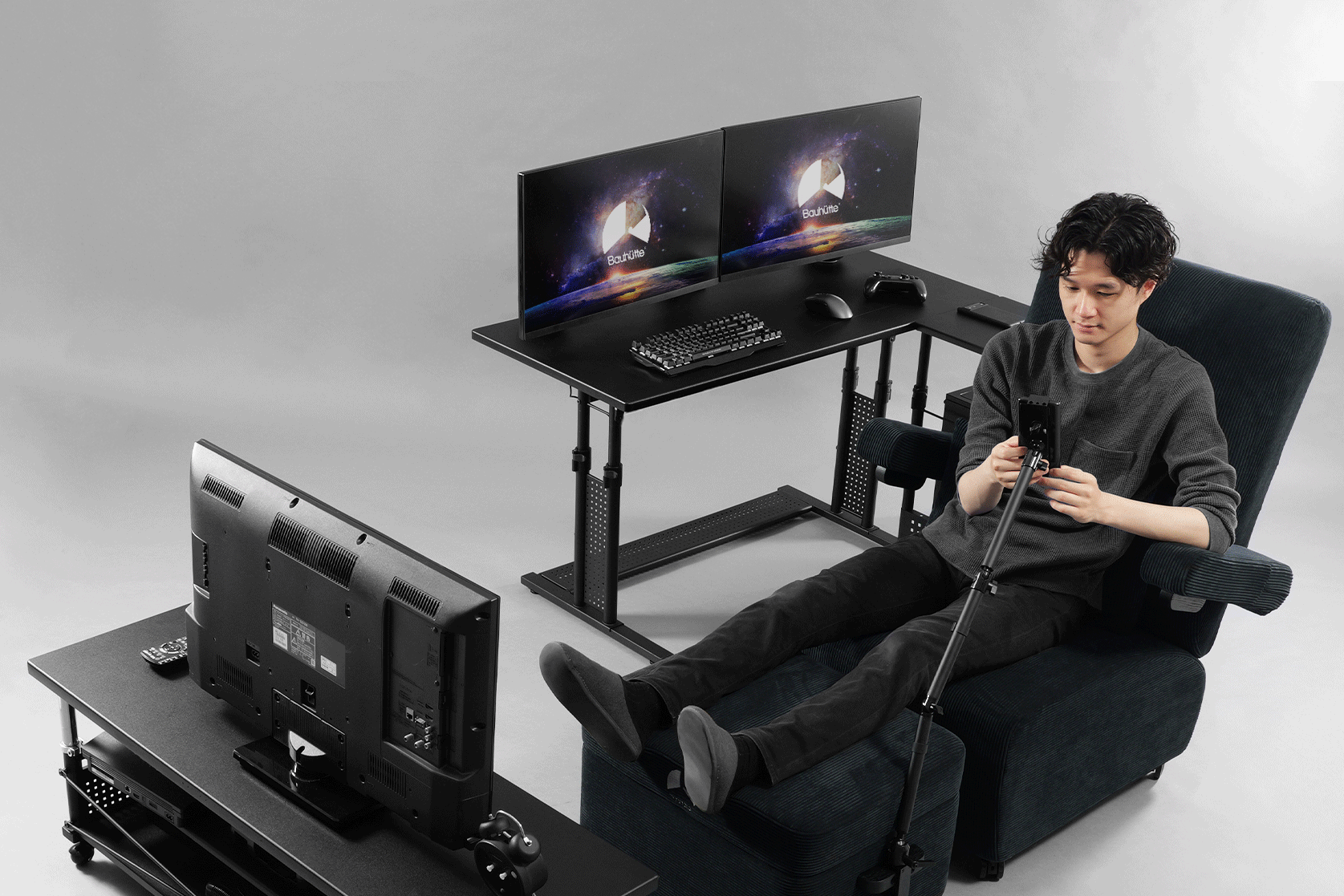 Dubbed the Gaming Sofa Deluxe, this high-performance couch is specially tailored for gamers who always desired something to edge out the best gaming chair on this planet. The sheer thought of confining oneself to the soft and fluffy sofa, and playing games on the PC is inviting for any geek. Bauhutte has now materialized this craving with a one-person sofa with rich functionality and the ability to support any posture without breaking a sweat.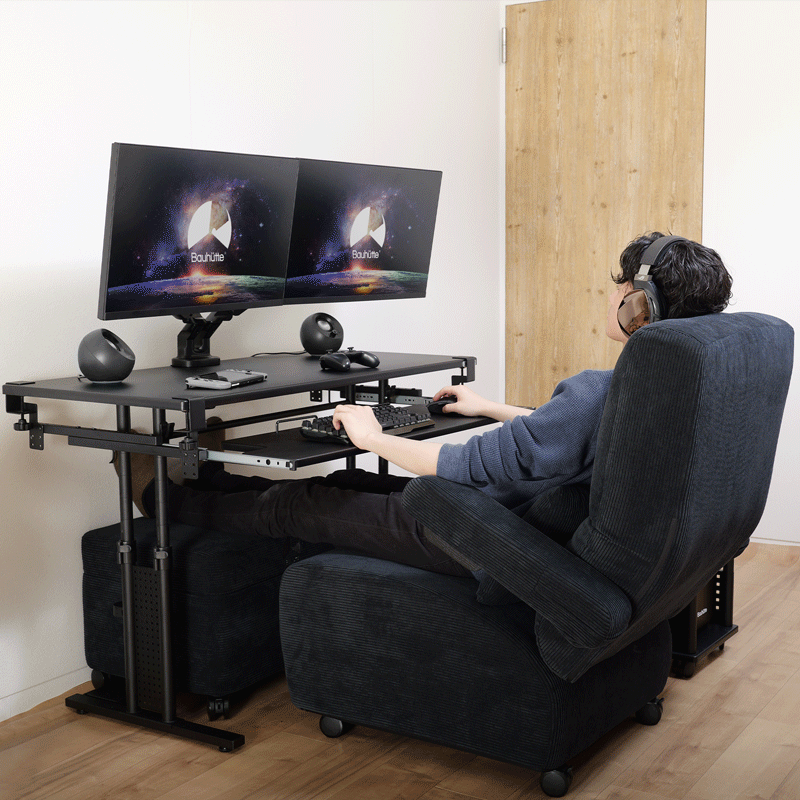 It has a dual reclining system as well as flip-up armrests for complete freedom of fine-tuning the angle for virtually any position of sitting or lying down. There's a main recline for adjusting the backward recline (up to 125 degrees in 6 levels) and a forward-leaning support function ( with 7-step angle) to get the desired angle of the backrest to support the head posture. To make sure it can be moved easily from one room to the other, the maker has fitted robust casters on the base. This gets over the inherent short-coming of sofas and lets you create a spacious environment anywhere in the room.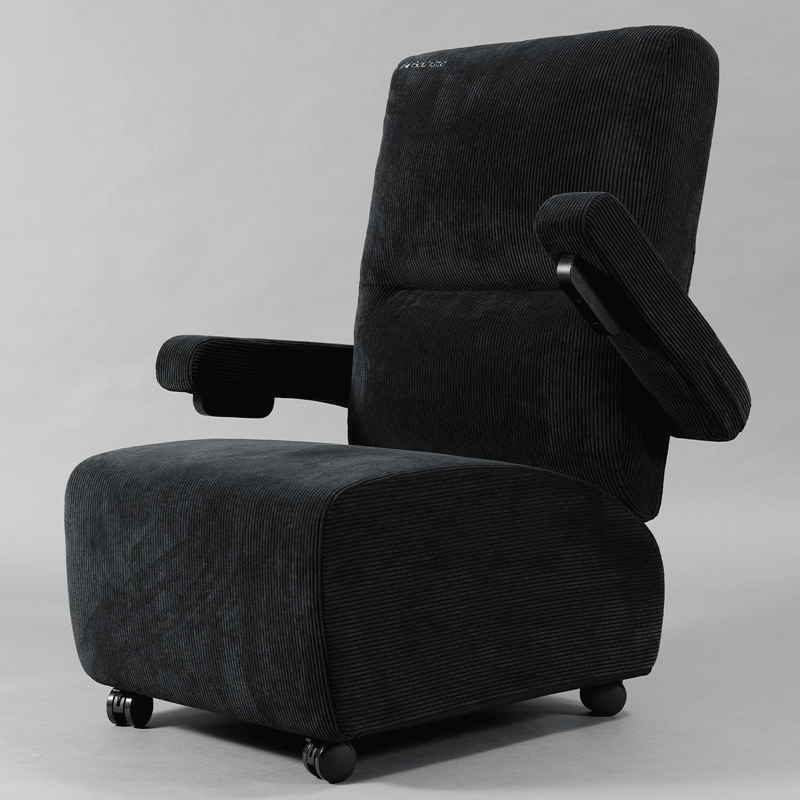 Just like any high-end gaming or office chair, this gaming sofa has fluffy flip-up armrests that can be set at any angle depending on the physique and play style. This position can be finely adjusted for 45 steps/2 degrees pitch within a maximum range of 90 degrees. Elevating the unprecedented relaxed gaming position is an included cushion for extra back support.  Keeping in mind it's going to be used with a desk, the height is slightly more than an average couch to support a comfortable sitting position while gaming, working or binge-watching.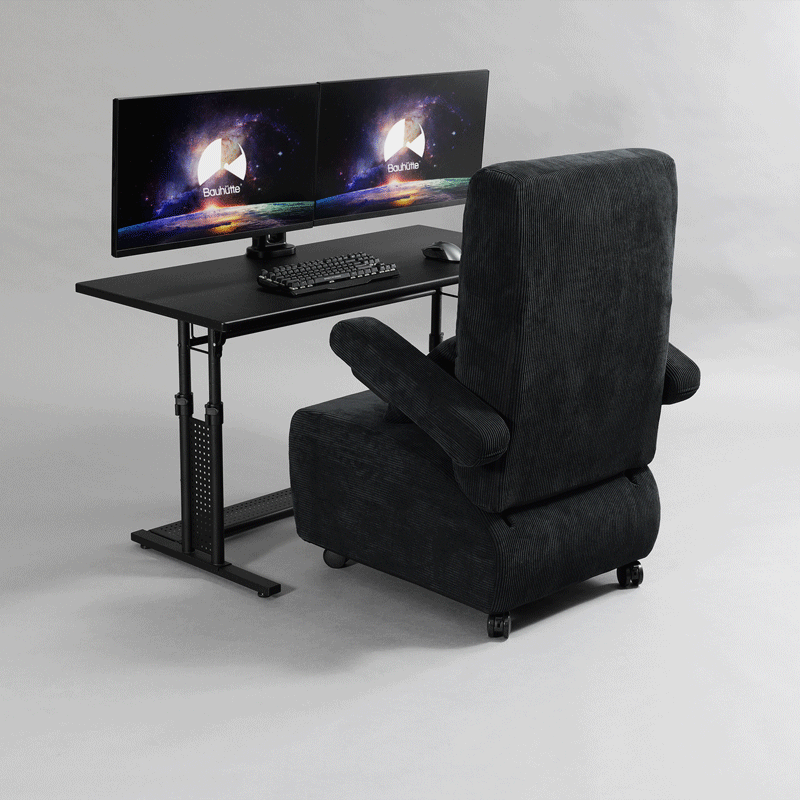 On the underside of the armrest, there's a sidebar to clamp on mobile devices for the ultimate lazy boy setup. Combine that with the separately sold ottoman for leg support, and you cannot ask for more. That said, we would have loved a recliner function to complete the La-Z-Boy setup. Like all times the Bauhutte Gaming Sofa Deluxe will be sold in Japan initially for a price tag of ¥56,577 (approximately $400) and then later on in other parts of the globe.