It's been more than five years since Nintendo made a comeback with its hybrid gaming console dubbed Switch. Little did they know that gaming phones would mildly jeopardize their dominance in the space.
Even though factual arguments would shun the idea of any current gaming smartphone snatching the lion's share from Nintendo, a capable mobile device could be a real threat in the coming years. So, why shouldn't Nintendo annihilate any threat before it becomes a major irk?
Designer: Ivan Llaneza
The Nintendo Switch Phone is an idea culminating from the need of having a portable gaming device that doubles as a smartphone when not playing games. For someone like me who appreciates the kind of titles available for mobile gamers, but still craves the next big leap to a Switch, this concept has reasons enough to meet fruition someday.
The IP68-rated device sporting a 7.1-inch OLED display (120Hz LTPO panel) is capable of playing Nintendo's best titles courtesy the Qualcomm's latest and greatest Snapdragon 8 Gen 2 processor. That big display and the graphics-intensive titles require a capable power source, hence, the 7000mAh battery paired with a 60-watt fast charger makes complete sense.
While all these above-mentioned specifications might seem normal to a gaming freak, those magnetic Joy-Cons will gravitate interest. When you're in the mood for gaming, the attachments seamlessly hook onto the phone and instantly turn it into a portable gaming device. The gadget is far better than a gaming phone or modern mobile gaming controllers for powerful smartphones. Both the blue and red Joy-Cons have a system lock at the back to keep the whole unit in one piece as gaming action intensifies. When using the mobile device as a daily driver, the lids conceal the exposed magnetic tethers.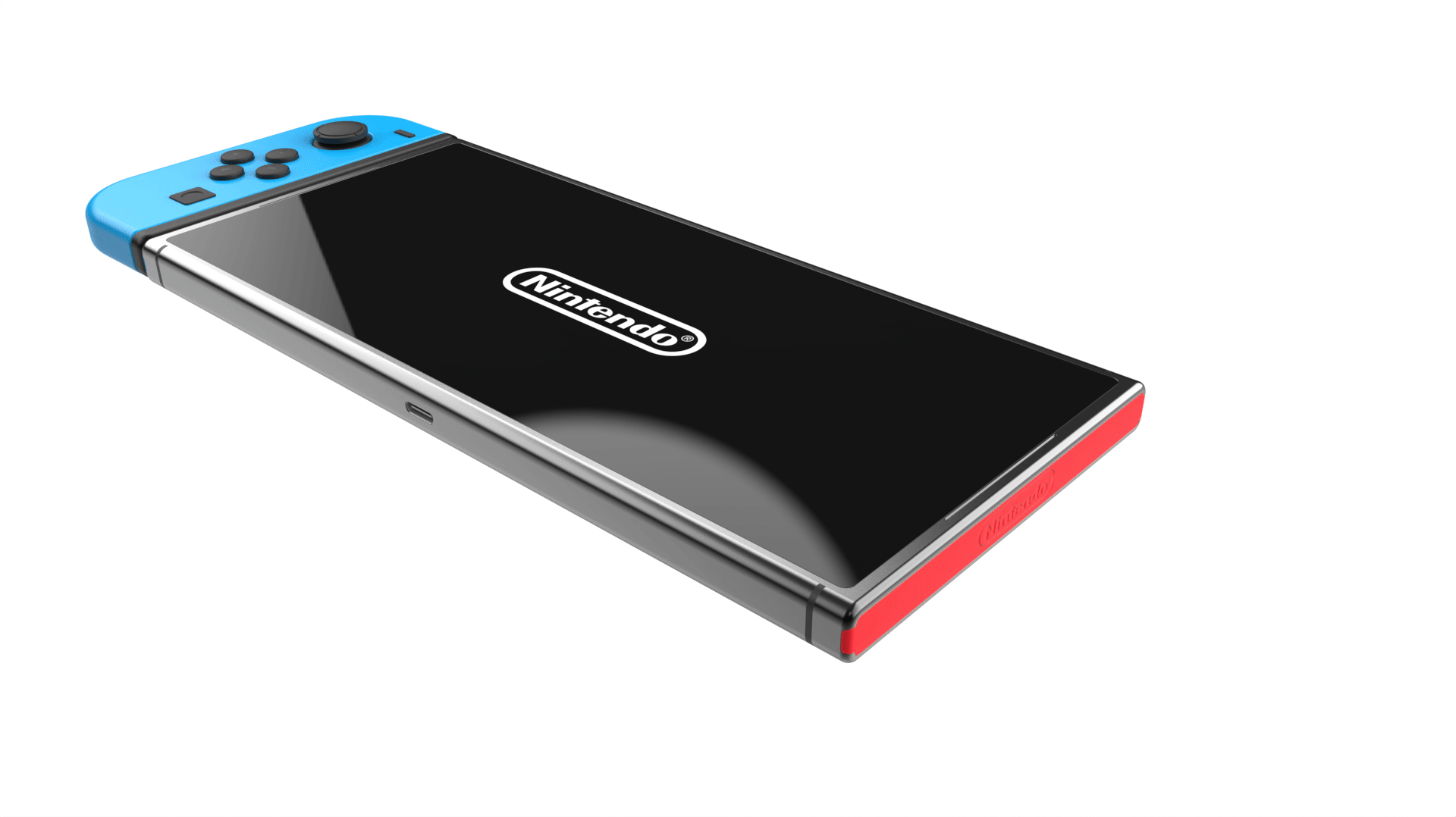 Both aesthetically and functionality-wise, the Nintendo Switch Phone makes complete sense in a world crowded with similar-looking phones, gadgets and the accompanying accessories. While we may never see such a phone released by Nintendo, still it lets us cling to the idea of this concept design!