How many times in the past three years have we come across mobile home/office vouching to bring remote work lifestyle closer to nature like never before? Ask me! It's every other day some mobile home, tiny RV studio or something in the ranks that crops up and spoils us for choice. When we already have so many options to pick from, why not allow the Mitsubishi Fuso NomadPro Canter to make a contention as well?
Based on the "beaten" idea of 'harnessing the healing power of nature,' the NomadPro Canter is fashioned as a mobile workspace. Jargon aside, somewhere within, even I believe there is a new approach to this one in comparison to the remote office options out there.
Designer: Mitsubishi
For one, mobile homes ideally tuck in a little nook for the users to work out of while traveling and living a nomadic lifestyle. The NomadPro built on the bed of a Fuso light-duty Canter truck is an RV that's essentially constructed around a remote office than other way around.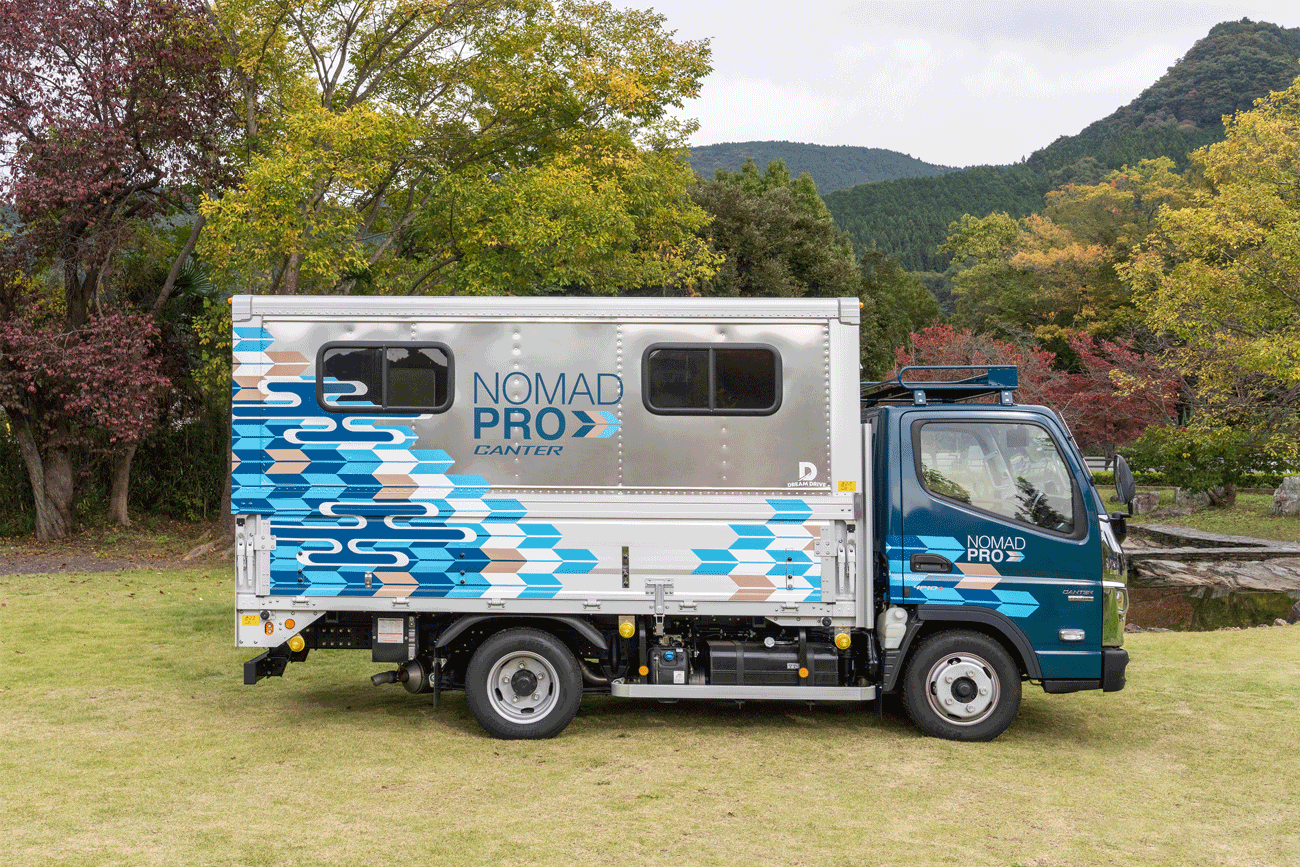 In totality, it's a crapped-up living space with lots of modifications to make room for a couple to live and work on the go. However, its nifty attitude subtly connects the NomadPro Canter inhabitants with nature, unlike any other RV. It reveals the inside to connect the users to the outside by lifting up the wing on the side up to form a pitched roof.
This transformation creates a sense of openness that one can enjoy even from the desk. For the comfort of living and working, the NomadPro Canter is decently equipped. It comes with moveable benches and tables and a workstation for two. The retractable leaves for floor space during the day, while the kitchen and shower area unsure inhabitants get home-cooked food and can freshen up no matter where the road takes them. I'm now envying a stress-free mobile work life in the NomadPro Canter!