True wireless earbuds have taken the gadget world by the storm, with starting price points really covering a larger segment of the audio listening accessories market. This has prompted most of the earbuds and headphones makers into developing their own versions of affordable and premium TWS earbuds.
All of the offerings on the market come with their dedicated app to take control of the ambient noise levels, ANC modes, or equalization levels. Important indicators like the remaining battery levels and the audio channel toggle are also mainstream in every TWS earbuds' app. So, how does one differentiate among the sea of options that are more or less the same?
Designer: ZJ-DDG
The idea of developing these TWS earbuds lies in how we interact with the favorite music available on the internet. Things like the album art, artist bio, or the song lyrics. Sure, there are options like Spotify, Tidal, or Dezeer – but then you have to navigate to the particular app on the mobile device. The designer wants to break this stereotype with the D-TWS earbuds that come with a casing that's more elaborate than other options on the market.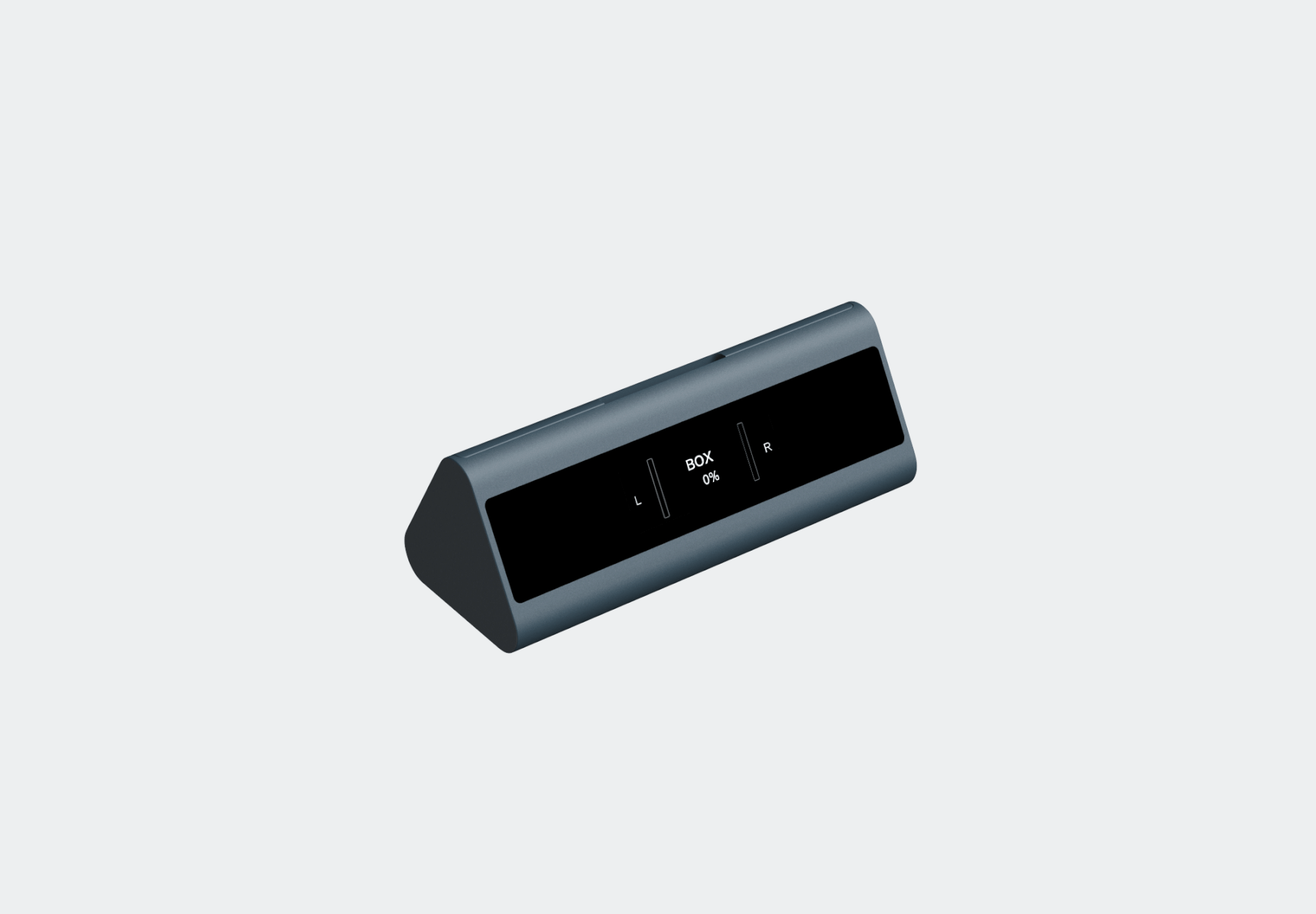 The geometrically designed chunky earbuds case has on-screen visualization to display the information such as audio playback time, switch audio, artist information and album art for a more inclusive listening experience. A scenario that immediately comes to mind is while being engulfed in work tasks on a PC, and listening to music. Sure, you don't want to keep the music application open on your PC or phone all the time. That's where this pair of TWS earbuds come in.
The earbuds case (designer denotes as BOX) shows the remaining battery levels, current audio playback and more options on the touch display. This way the user can choose the desired option without even touching their phone. Now, all of us know how distracting the smartphone's notifications panel can be – eventually breaking the rhythm of work.
As soon as the earbuds are inserted inside the triangular case, the display turns off to preserve the battery and only shows the required information. Although the case is larger than what current TWS earbuds come bundled with, but then, avid music listeners sure can make that compromise!