Laptops allowed us to take our computers anywhere with us, but there was a price to pay for their portability and compactness. Unlike their desktop counterparts, these thin and lightweight notebooks have most of their parts fixed and soldered down, preventing piecemeal upgrades or even replacements. For years, laptop users have been dreaming of portable computers that were easy to repair and easy to upgrade, and for years, manufacturers have been promising that. None of the big names have been able to pull it off, though, but an upstart startup seems to be on the cusp of success. Framework just announced its second-gen modular Laptop, but it's the announcement more than the laptop itself that's getting people excited.
Designer: Framework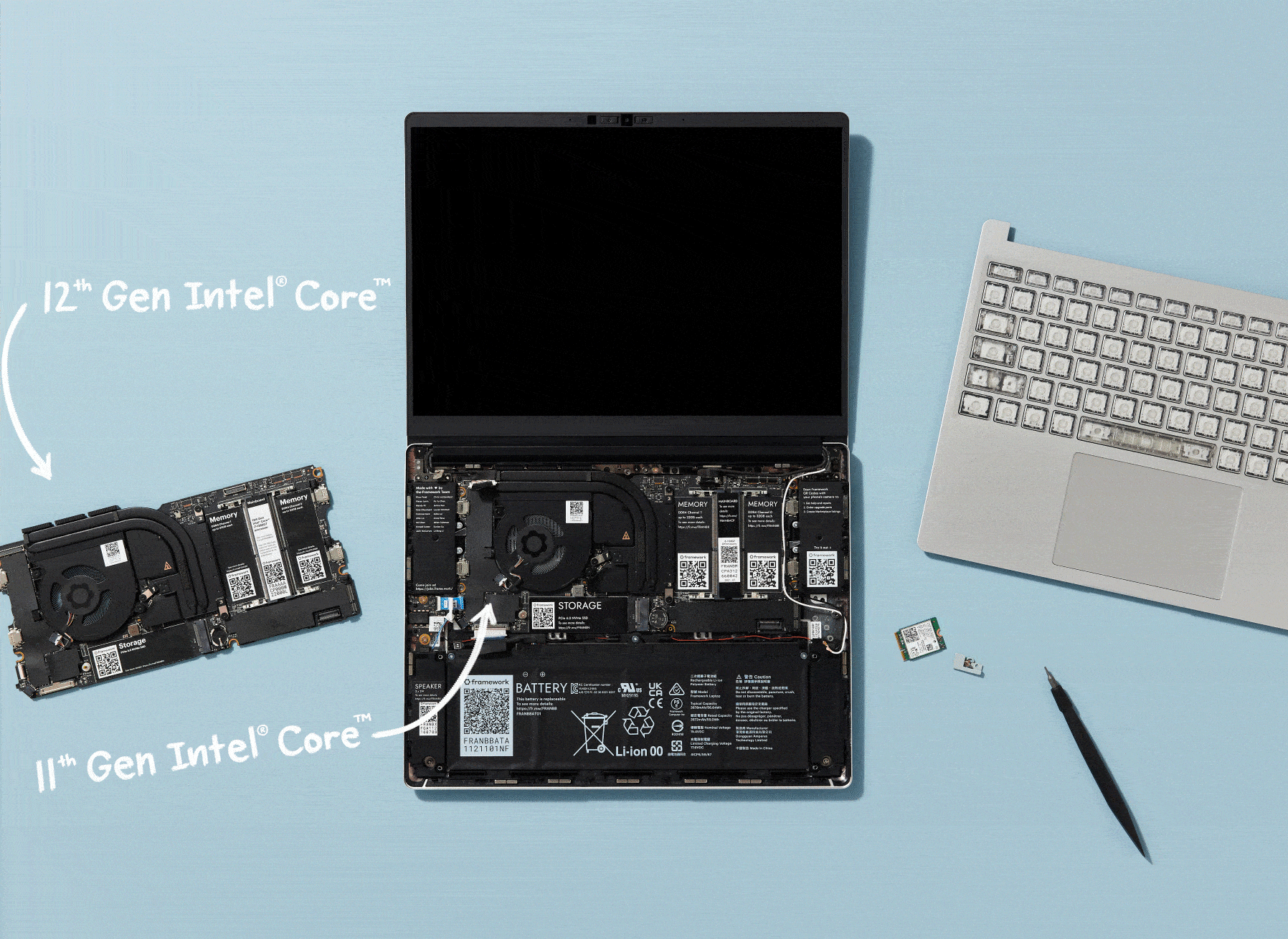 From a technical and design perspective, the new Framework Laptop is definitely worthy of being called an "upgrade." It makes a full jump to Intel's current 12th-gen Alder Lake processor from last year's inaugural release. The new laptop also sports a more refined and strengthened top cover, switching to a full CNC process that provides more rigidity compared to the old aluminum forming manufacturing. That, however, was just the tip of the iceberg because Framework is making good on what it promised when it launched its first laptop.
Those who own the existing 11th-gen Intel Core models can upgrade to the latest Intel processor just by buying a new mainboard. If, however, they aren't satisfied with the somewhat flimsy top cover of last year's Framework Laptop, they can upgrade only that or upgrade both at the same time by buying an Upgrade Kit combo. Those who never owned a Framework Laptop have the option to buy a pre-built machine or a DIY kit that lets the buyer choose the exact modules they want and install their own operating system of choice.
Just as important is the fact that the company sells these pieces by themselves as well as Expansion Cards like the PCI-E cards of old. In fact, the announcement also reveals a new 2.5 Gigabit Ethernet Expansion Card that will be joining the roster soon. Whether you occasionally need a DisplayPort or a card reader, the Framework Laptop has you covered. And, of course, you can also upgrade or replace the RAM, the screen, or even some cables, which are all sold by Framework directly.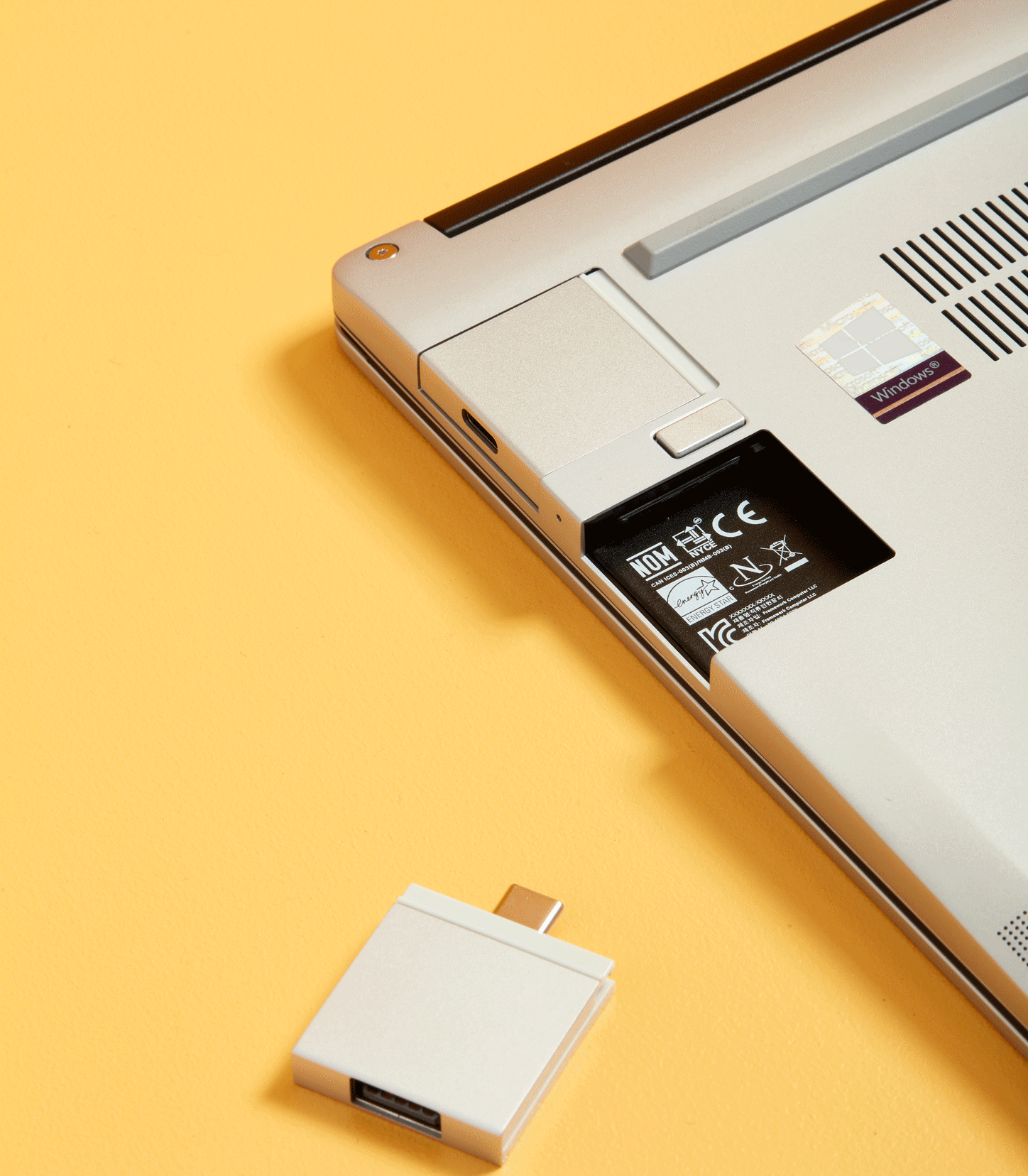 Although everyday laptop users won't be too excited about this news, it's a very bold move toward making the laptop ecosystem better for everyone. This is the first modular laptop that has managed to reach a second generation to fulfill its promises, which means it's really the first that will allow owners to upgrade to newer hardware just by buying the parts they need rather than the whole. You will, of course, require some knowledge on how to take things apart and put them back together again, but Framework also provides guides for those.
Having a modular laptop also means having an easily repairable laptop, which goes a long way in extending the life of the device and delaying the time it will become landfill material. The big question now is whether this business model will be as sustainable as the laptop itself. The Framework Laptop is still in its infancy, and it might take a few more generations before it can be considered stable or even profitable. Hopefully, the company will stick around long enough to change the laptop landscape and push bigger manufacturers in a similar direction.