I personally hold Steve Jobs accountable for ruining the word 'Sleek'. It's now used to describe every single thing we see, especially in consumer technology, where if it isn't sleek, it isn't worth marketing. In a world where everything's designed to look slim, have plain, flat surfaces, and look quite like an alien designed it, the GravaStar Sirius Pro TWS Earbuds stand out for the fact that they embody a rugged, robust, cool design, while still being compact. The earbuds and their accompanying case have an almost 'industrial' coolness to them like they were designed by a sci-fi-driven future. Oh, and if that wasn't ruggedly cool enough, the case even doubles up as a bottle opener… making these the first headphones to also be able to crack open a brewski. Cool.
Designer: GravaStar
Click here to Buy Now: $79 $129 (38% off). Hurry, less than 12 hours left!
The fact that they're designed to look like a prop out of Ghost in the Shell or Fallout isn't entirely accidental… GravaStar's known to make some absurdly futuristic products – you should check out their Mars and Venus Bluetooth speakers! The Sirius Pro follows that brand ethos by being unconventionally sci-fi, while serving as pretty great earbuds too. They come with an enhanced bass response, boast Environmental Noise Canceling, and actually have an incredibly low latency of 65ms that's perfect for gaming. When not in use, they sit inside a rather unconventionally designed case, with a cutout running right through the middle, and a bare-basics cage-like lid that secures the earbuds in place without concealing them.
The hollow cutout in the center of the case breaks the monotony of most TWS earbuds with their monolithic cases. The GravaStar Sirius Pro's case boasts of a strangely alluring and unusual design, outlining the earbud chamber on the top, and the battery pack and circuitry at the bottom.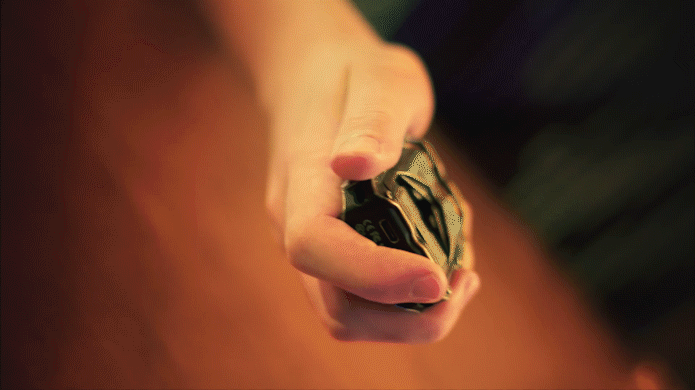 The hollow area in the center makes the GravaStar Sirius Pro's case a perfect fidget toy, while also serving as a rather nifty bottle opener, combining consumer audio tech with a crazy EDC function that a lot of people will appreciate. The fact that your earphones can also open a drink is just something nobody thought they'd need but will almost certainly always keep using.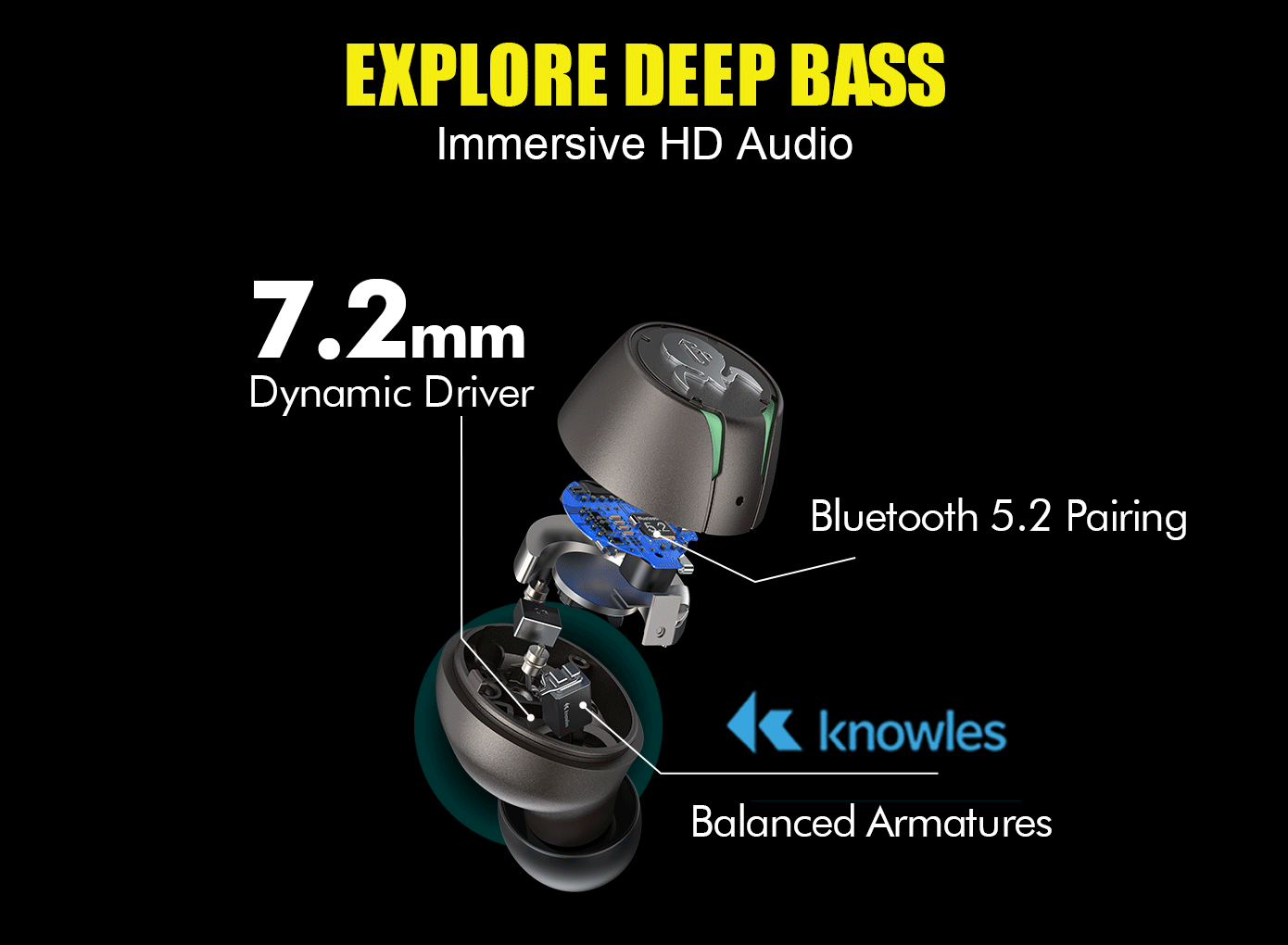 Once you look past its eye-catching design, the Sirius Pro pack quite a punch as far as the tech specs are considered too. The 7.2mm dynamic drivers sit on a Knowles balanced armature, delivering distortion-free highs along with full lows and mids.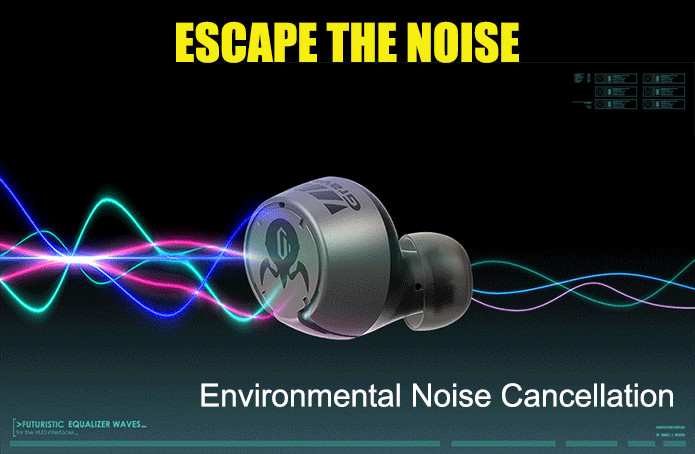 The earbuds also have built-in ENC that help minimize any environmental noise (you know, for more immersive listening and gaming), and do everything you'd expect from a TWS earbud, like accept/reject calls, play/pause music, increase/decrease volume, and summon your phone's voice assistant. Additionally, the earbuds have in-ear detection too and can be used independently.
The GravaStar Sirius Pro's case comes made from a tough zinc alloy which makes it damage-proof and scratch-resistant, not only upping the product's durability, but also allowing that bottle-opener to function immaculately every single time. The earbuds themselves are IPX5 waterproof and along with the charging case, have a battery life of up to 24 hours.
As far as colors go, the Sirius Pro do much more than just plain white or black. Taking cues from its gaming inspiration, the Sirius Pro comes in 3 colors – war-damaged grey, space grey, and a rather funky neon green. Couple that with the fact that the case even has an LED strip with 6 dynamic RGB lights and you've got a pair of earbuds that are undeniably some of the most unconventionally sexy-looking 'buds on the market. Speaking of bud, someone pass me a beer!
Click here to Buy Now: $79 $129 (38% off). Hurry, less than 12 hours left!