Due to our trusty smartphones, the vast majority of us always have a camera on our person, and this may have you questioning the need for a separate point-and-shoot. But when it looks like this, you'll soon stop asking that question.
This is Vert!ca, and it challenges everything we know about how we use compact camera systems. Starting with the device's orientation, while conventional cameras are designed to be used horizontally, Vert!ca, like its name would suggest, is geared towards a vertical orientation, for easy handling in one hand. Rather amazingly, its orientation doesn't alter when it comes to capturing a landscape image. A rotating display allows for fast angle switching without changing hand position!
An Apple-esque touch-bar is located towards the top of the device, allowing for efficient control of the aperture, ISO, shutter speed and exposure. Also packed into this compact device is vision recognition, an AI assistant, intuitive smart gallery and contactless charging, all with the intention of creating both a beautiful and innovative camera!
Designers: Hyojeong Lee & Jinju Choo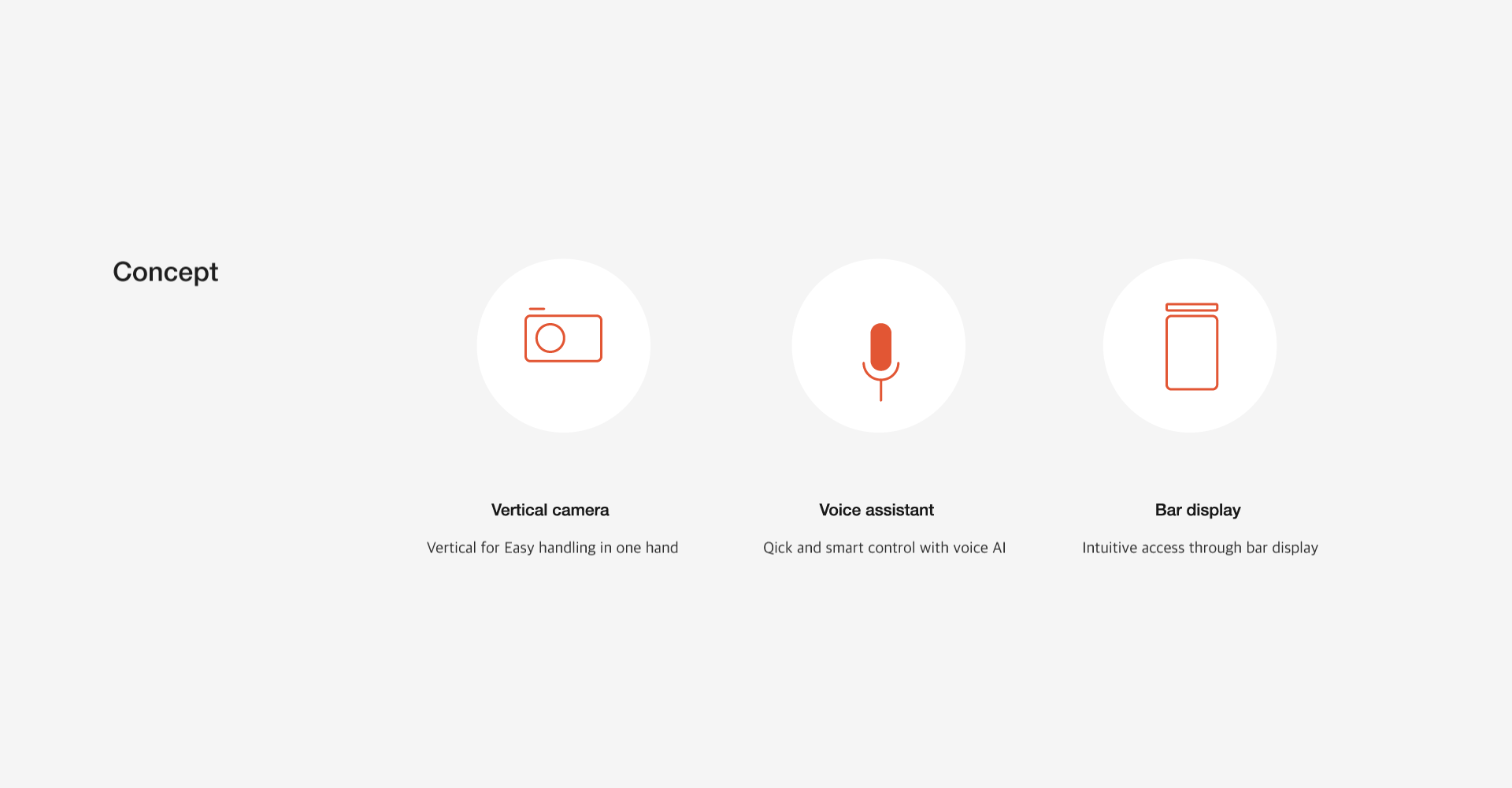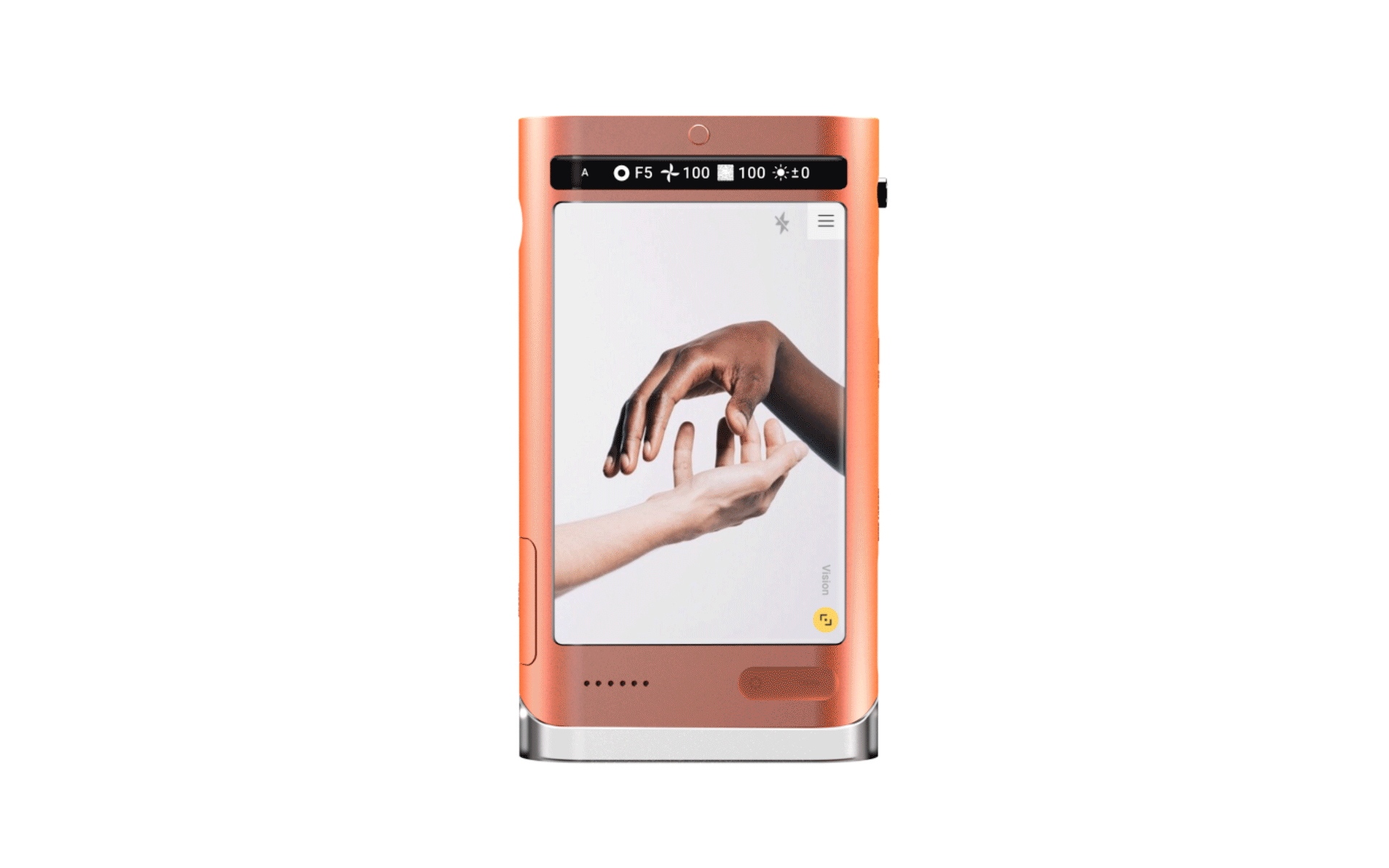 The display can be rotated easily so you can take horizontal and vertical pictures in one position without moving.
The shutter is located on the side so you can take pictures in any direction, either left or right hand.
Easy to set up or lean against any wall.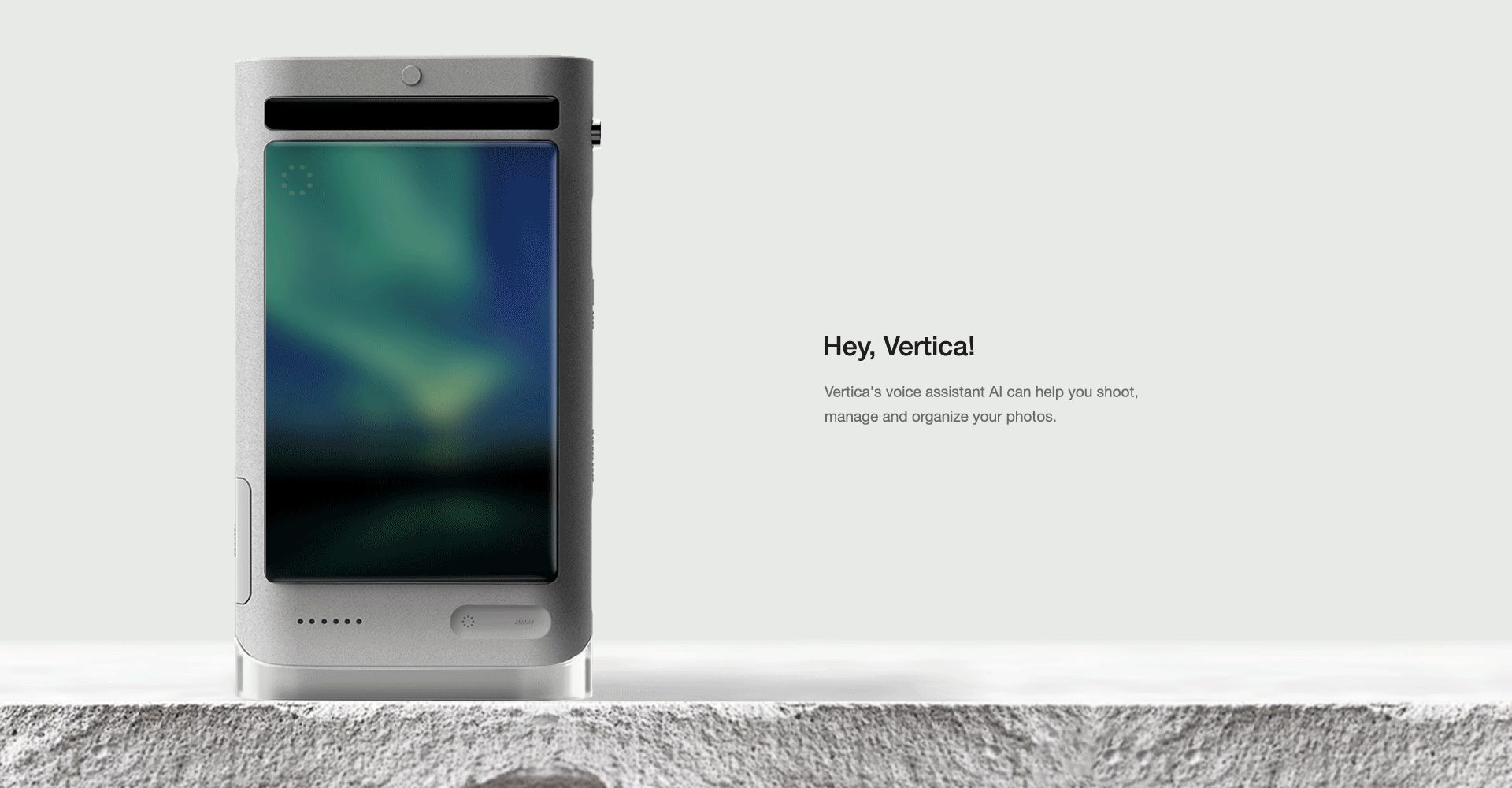 All the buttons on the camera are designed so that they do not protrude to help set up camera in any direction.