Gaming as an industry is evolving into a source of entertainment and professional sports, given the level of engagement it offers. While Esports gamers prefer a professional setup to home in the advantage, a casual gamer churning time on a mobile device or even a laptop prefers a more comfortable setup.
Lying on the couch, relaxing on the bed or sitting on the floor; quick gaming sessions or even long ones can be comfier than you ever believed with Bauhütte's new offering for the Gen-Z crowd.
Designer: Bauhütte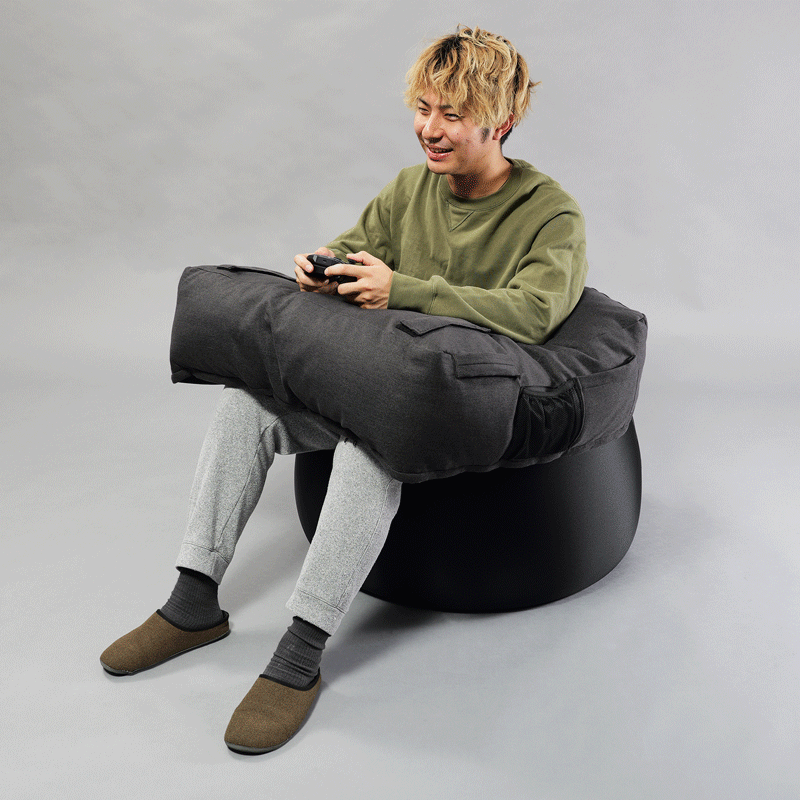 Playing games was never so comfortable as the Japanese gaming furniture pro has yet another well-sought-out design targeted for nerdy blokes. Ones who can stomp away all day long on the gaming controller or laptop keys for supremacy in the virtual world. Dubbed Large Cushion Table BHT-700C, the niche gaming accessory allows you to game on a laptop or mobile device anytime, anywhere. Not just another laptop stand or table, it has a huge U-shaped knee cushion with a tabletop that perfectly goes with the shape of the legs and torso, and also supports the arms. Whether you are sitting on a bed, sofa, or even a chair, this accessory fairs well when it comes to ergonomic comfort.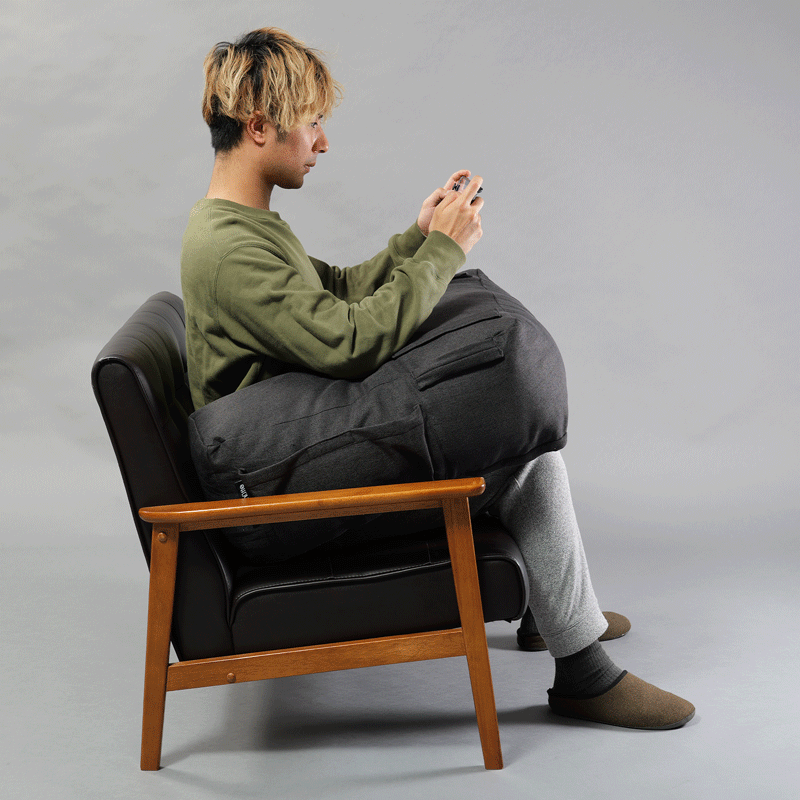 The tilted cushion and wide top board ensure the laptop and mouse stay sturdy in place. Whether you love to sit cross-legged or with legs straight, it is the ideal stand you need. For stashing eatables and other accessories for that laidback comfort, the accessory has three pockets on both sides. There's a hook-and-loop fastener to secure the big pad so that it doesn't slide off. There's also the option to install an inclined cushion between the top plate and the main cushion for a more natural posture. For avid mobile gamers this is the best possible support for arms and head one can get during long sessions of Battle Royale exploits!
Bauhütte has designed the gaming cushion stand in a way that allows for 3 combinations of varied usage. So, there's a configuration for every type of gamer. Large Cushion Table comes with a washable cover and each individual section can be configured with more filling for extra comfort. For now, this gaming accessory is only going to be available in Japan for a price tag of 16,800 Yen (approximately $120). Given the unprecedented level of comfort Bauhütte promises, it's a must-have accessory for everyone hooked to the screen.