Many of us have probably become acutely aware of how little space we actually have inside our homes, at least not enough to accommodate other activities that go beyond sleeping, eating, and relaxing. Recent shifts in work arrangements have created the need for hybrid spaces, or areas that can function as a workplace as well as a living space. Aside from making room for specialized furniture, homeowners have found themselves trying to either utilize existing furniture for other functions, like a dining table that becomes your office desk outside of meal times or replace those with multifunctional designs. Multifunctional, however, doesn't have to mean complicated, as demonstrated by this collection of simple furnishings that ingeniously hide their extra features in plain sight.
Designer: Alessandro Stabile
One of the most important requirements when working from home is having a separate desk just for work or school. As many found out in the past two or so years, that's a luxury for those living in small homes with a limited number of rooms. Sure, you can use almost any table as a work desk, but that also muddles the separation of your work from other parts of your life. Wally solves this by disguising the desk as a wall shelf that folds to reveal a horizontal surface to work on. It does function as a shelf with a hidden space when the table is folded up, while the top shelf can be home to decorations or more visible objects like clocks and storage bins.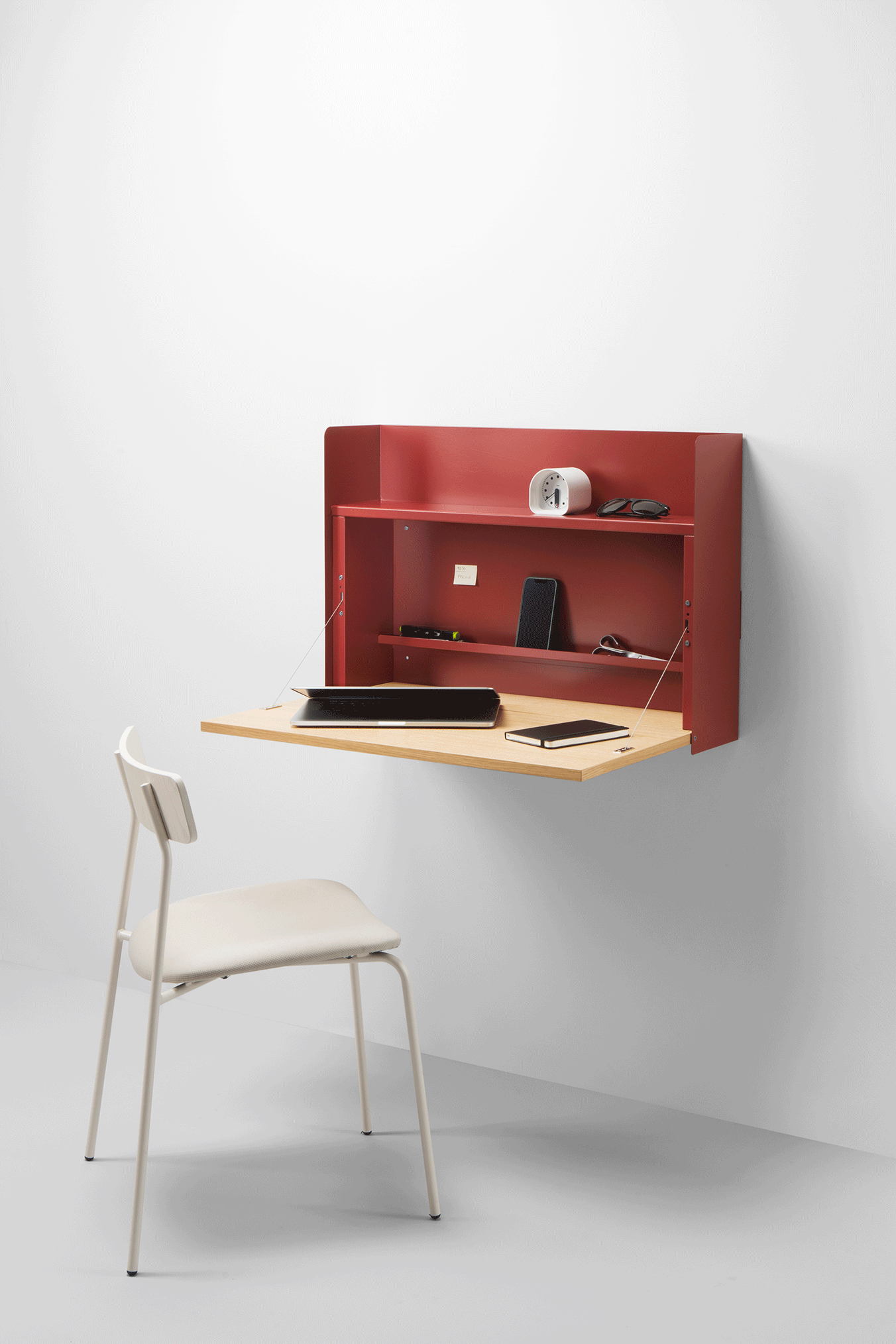 This theme of easy-to-access hidden functionality is pervasive across the collection. "Mr. Hyde," for example, looks like an ultra-minimalist wall-mounted wooden desk, at least until you pull that wooden enclosure to reveal hidden storage inside. Its complement, the In&Out shelf, has the same trick, except it uses a more conventional sliding tray to access the compartments.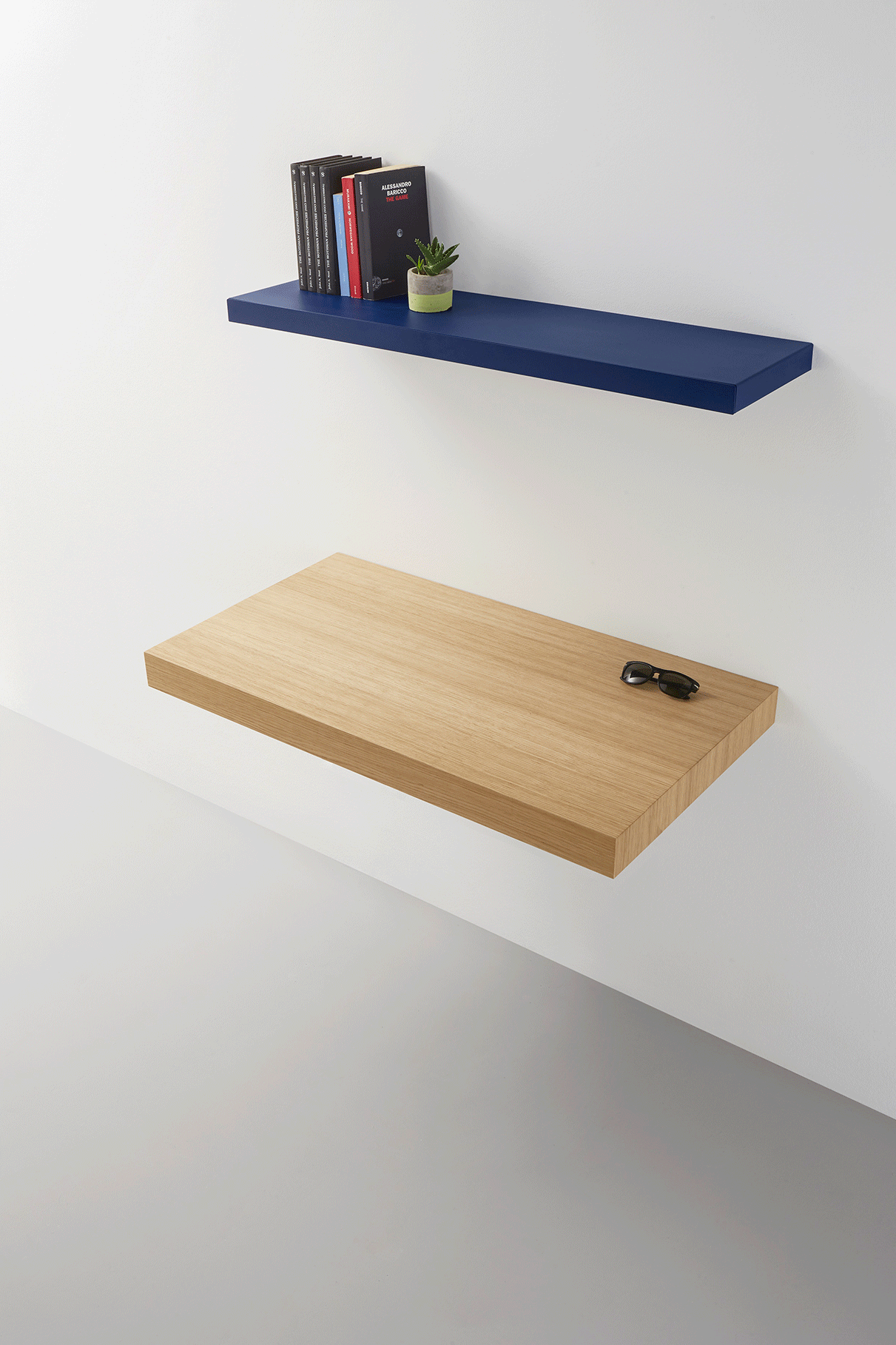 What makes this particular collection extra special is that they're designed for simplicity and ease of integration with the rest of your living space. Their minimalist and modular designs allow the owner to decide where and how to use them. Sure, there are parts of the collection that do need to be securely mounted to walls, but some, like the modular Dese bookcase, offer a bit more flexibility.
There are even some that are so simple that you might wonder why there aren't more of these designs around. Double, for example, is a side table that can either stand low on both legs horizontally or stand tall on one side, offering you a place to put your things on, regardless of your available floor space. Sometimes, the best solutions are the simplest ones, and this elegant minimalist collection proves how "simple" doesn't need to be boring, either.