James Webb called, they want their colorful floating nebulas back.
Meet the Gingko Smart Galaxy Lamp, a vibrant take on their popular floating moon lamp that took TikTok by storm last year. Designed to look like an alien planet of sorts, the Smart Galaxy Lamp is a levitating ambient light with a rather vivid color scheme combined with a mottled, cratered planet-like surface. Switch it on and it both literally and metaphorically brightens a space with its awe-striking colors and fascinating levitating ability!
Designer: Paul Sun of Gingko Design
Click Here to Buy Now: $169.15 $199 (15% off with coupon code "YANKO-SGL"). Hurry, deal ends on Sept 2nd.
The Smart Galaxy Lamp is a visual upgrade to UK-based Gingko's pretty popular levitating moon lamp, and is for people who want their levitating light with a splash of color. Styled like a kind of planet you'd probably see in a galaxy far far away, this planet comes 3D printed from PLA filament, complete with a textured surface and a colorful allure you'd expect from the kind of gases, particles and topography this so-called alien planet has. The mini planet hovers above its wooden base using magnetic levitation, and rotates on its imaginary axis ever so gently, creating a warm, inviting ambiance in any room.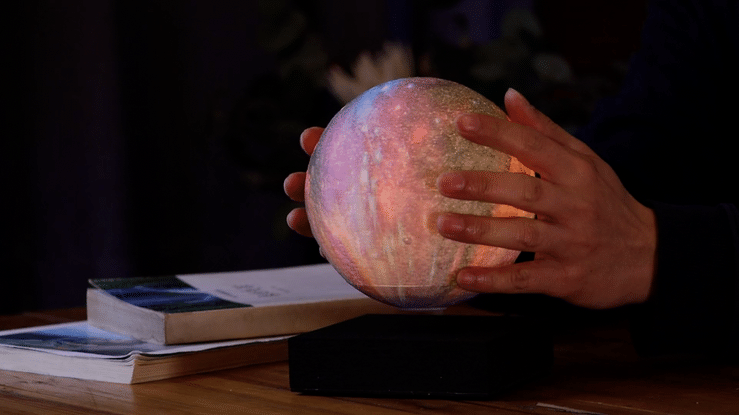 This imaginary otherworldly planet measures 140mm or 5.5 inches in diameter, with the base being a 120mm x 120mm square block of black wood. A strong rare-earth magnet inside the base allows the planet to float, and LED lights within the planet receive energy through the base through a wireless medium.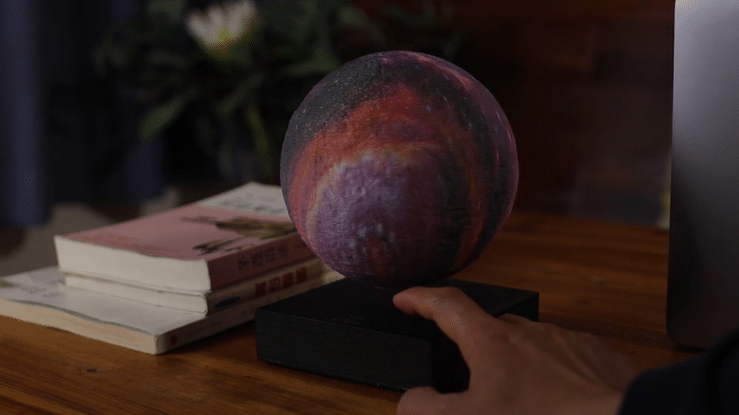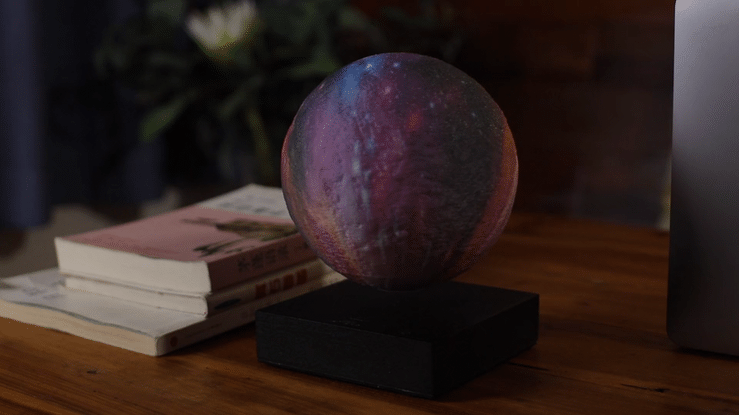 You've got 3 light temperatures to choose from – warm white (3500k) and white (5000k), and a special yellow warm (2700k), depending entirely on what vibe you're looking for. Each Smart Moon Lamp comes with its base and a 12V- 1A AD adapter to power the entire experience. Plus, Gingko offers a cool 2-year warranty that should quite literally feel 'out of this world!'
Click Here to Buy Now: $169.15 $199 (15% off with coupon code "YANKO-SGL"). Hurry, deal ends on Sept 2nd.