After seeing an incredibly successful run through their Indiegogo campaign, the folks at REVIIV are back with an upgrade to their flagship product. The MOVE+ is a next-generation wearable light-therapy device that relies on light to help heal tissues, relieve pain, and accelerates recovery. Using a combination of LED and Infrared lights, MOVE+ targets the surface as well as penetrates deep to help heal you and relieve any signs of stress, pain, or inflammation.
Designer: Reviiv Design Labs
Click Here to Buy Now: $397 $499 ($102 off). Hurry, deal ends on Sept 5th.
The beauty of the MOVE+ lies in its unique modular design that can be virtually strapped around or positioned on any part of your body. Designed to be used not just on joints but also on muscles, the MOVE+ features a multi-part build that can be assembled, disassembled, and even size-adjusted to fit around your knees, shoulders, neck, elbows, or any part of your body that's experiencing joint/tissue pain or inflammation. Armed with adjustable straps that help you position the MOVE+ device onto any body part and secure it in place, the wearable takes mere seconds to set up, and can be used by pretty much anyone.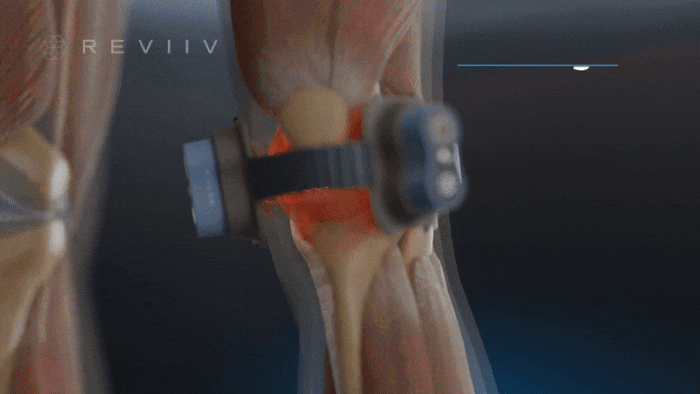 MOVE+ uses two different wavelengths and types of light that target both the surface a well as penetrate deep to help rehabilitate you. Visible red light emitted by LEDs on the MOVE+ cover a wide area on the surface of your body, stimulating collagen production, improving circulation, and reducing inflammation. Meanwhile, concentrated beams of laser light focus on specific areas of the body with sniper-like accuracy, penetrating up to 6mm below the surface to target deep-seated chronic pain, like Osteoarthritis or cartilage damage. MOVE+ uses the underrated power of light to help the body's healing process through photobiomodulation. This scientific mouthful only means that light enhances the natural mitochondrial functions of cells to speed up the regeneration of damaged cells.
Perhaps its most underrated feature, however, is the fact that the MOVE+ (despite its remarkable abilities) is a tiny, portable device that you can slip right into your backpack, gym bag, or even your pocket. Comprising three units that can either be used independently or connected together to form one larger light therapy wearable, the MOVE+ is designed to be lightweight so you can strap it on and move around, and is made to be wireless too – complete with a magnetic charging dock that recharges your wearable device after a couple of usage cycles. Best of all, you don't need to ask a medical professional to use the MOVE+. Simply put it on, Simply put it on and use it at the dosage cycle that's right for you. No ice packs, balms, or even medicines necessary!
Click Here to Buy Now: $397 $499 ($102 off). Hurry, deal ends on Sept 5th.