Okay if home fitness was a porridge then Goldilocks would absolutely go for this one! The WalkingPad S1 is the perfect middle ground for those looking for something that falls between a yoga mat and a treadmill. This 180-degree foldable smart mat is a home workout essential for those who want to build up their fitness without building a full home gym in their apartments. This way you can avoid risking your health by going to the gym in a pandemic while continuing your summer-less summer body journey!
The biggest advantage of the WalkingPad S1 is that it saves 95% space when folded up and also when compared to a treadmill without compromising on the workout. It has been redesigned to fit more people and more scenarios that come with a flexible life. It is also 20 lbs lighter and takes up to 45% less space than the older model. I love that it has a noise reduction feature so it can be accommodated in different rooms without disturbance. "Equipped with premium materials of the frame and the running belt, we aim to deliver the best workout experience at your home. Wake up to a morning walk at home when it's raining or burn some calories before going to bed; WalkingPad S1 is your perfect solution to an efficient and effective daily exercise – anytime, anywhere," says the team.
It comes embedded with a feet sensory technology that allows you to adjust and control your pace automatically based on your personalized training data (eg. HIIT training!). There is a pressure sensor at the bottom of the workout appliance that accurately measures your position change. If you want to increase the speed, simply walk to the front of the pad and it will accelerate intuitively. Once you've reached your desired speed, move back to the middle of the pad, and it will maintain the speed for you. To stop just walk towards the back of the pad and the belt will slow down steadily to a halt. By identifying different areas, the rate of speed changes accordingly and reduces the chances of you losing your balance when you have to manually control the speed while exercising. If needed, it comes with a detachable handlebar for those who may need support or are dependent. Safety comes first and the S1 will automatically stop if no movements were detected on the running belt. "The pre-set speed limit intends to avoid any injury due to operational errors making it perfect for senior citizens as well. The anti-slip mat is made out of EVA material and it has less friction coefficient when exercising," assures the team.
An alternative to traditional treadmills, the WalkingPad S1 adopts a patented foldable design that allows you to literally fold it in half and store it anywhere. It occupies minimal space and can be stored vertically or horizontally, so if you have a small space or office you can still get your steps in without rearranging all your furniture! Another feature that stands out in the WalkingPad S1 when compared to a treadmill is the noise. A treadmill would generate a noise reading at a range of 65 dB on the sound scale which is a significant amount while the WalkingPad S1 minimizes the noise to an average of 45 dB. The embedded power engine increases durability while reducing noise which makes it a better fit for any environment and especially shared spaces. You can control the WalkingPad S1 using the remote control, their own app, or simply by walking. Watch my steps go from 41 to 10,000 because I will be walking while I work, cook, and watch Netflix!
Designer: WalkingPad
Click Here to Buy Now: $469 $799 (41% off). Hurry, only 2 left, under 70 hours to go! Raised over $217,429!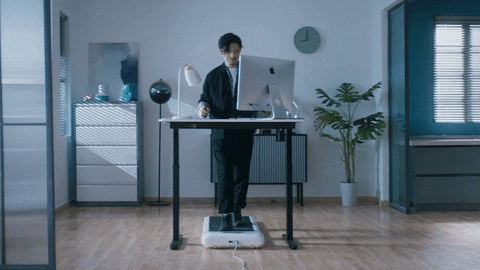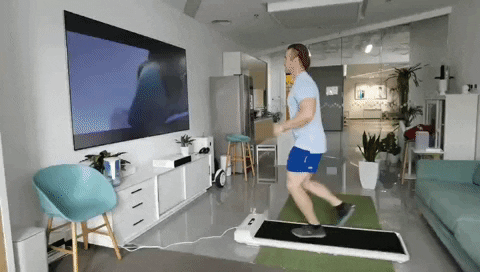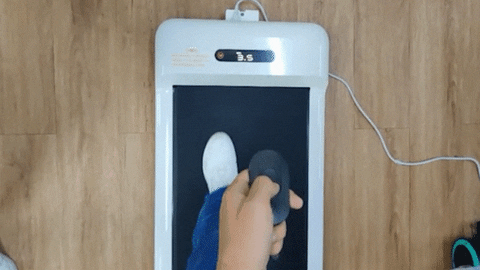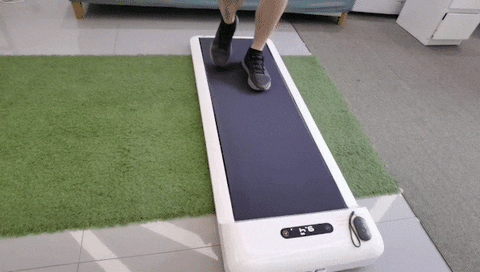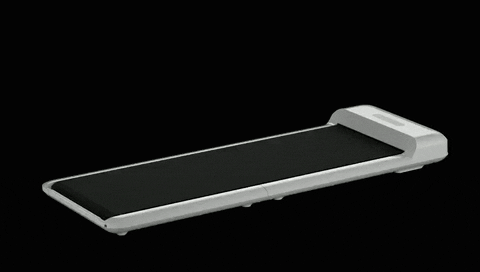 Click Here to Buy Now: $469 $799 (41% off). Hurry, only 2 left, under 70 hours to go! Raised over $217,429!