Gamers are like dead meat but with big brains that can process information way better than an average Joe. I've had my glory gaming days when lounging on the couch or bed with the big screen bringing all the world's joy – nothing else mattered at that moment. Having all my favorite drinks and snacks at arm's length, and a precision hold over my controller was the only thing that mattered in those close deathmatches or adrenaline-induing racing games.
In the world of gaming furniture where Herman Miller and IKEA are the go to names, Japanese retailer Bauhutte is slowly inching up the ranks with its tailormade furniture for nerds who are mostly glued to their PC or throttling the gaming console. The Electric Gaming Bed (model number: BGB-100FA) created in close quarters with Japanese mattress maker Nishilkawa, comes with a tablet holder, desk, elevated headboard and snack holder. So, a gamer won't have to get up for anything other than performing the rituals when nature calls. I'm sure Bauhutte is going to come up with a version with an attached toilet too!
Designer: Bauhuttee
Coming back to present reality, the gaming bed is ultimately going to make all the nerds lazier than ever, but who's complaining – not the virtual world wizards at least. That's because the ergonomic bed is loaded with dual motors having two-position tilting capability at the waist and legs. Gamers can toggle the angle of waist support to 60 degrees maximum while the legs support provides 35 degrees of freedom. This brings home the advantage of sleeping, eating, or smashing the hell out of other online players while lying in supreme comfort.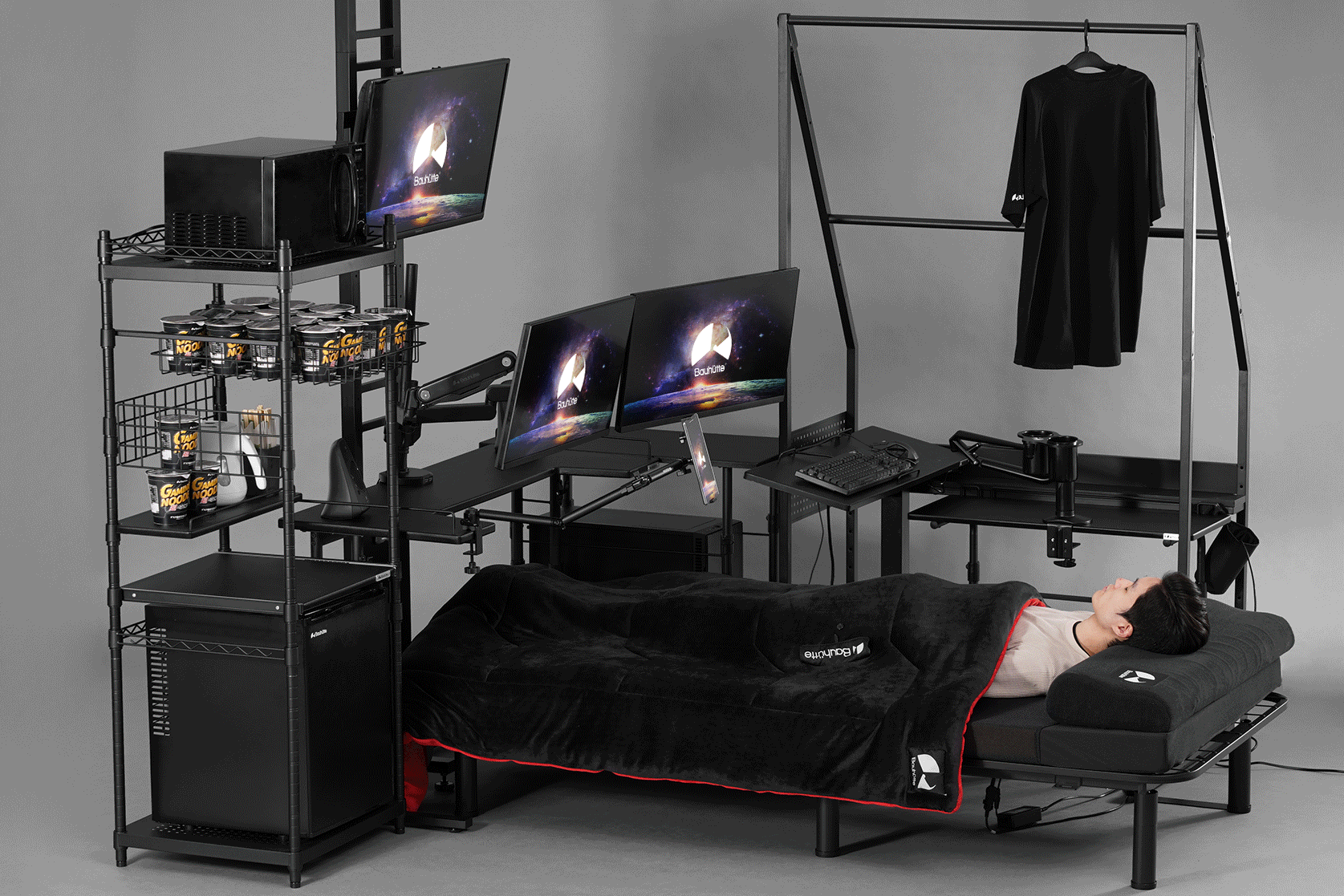 Bauhutte gaming bed is going to be up for grabs at an estimated price tag of 59,800 yen (≈ $480), and the one with the gaming mattress will set you back 83,398 yen (≈ $670). Given all gamers aren't shy of spending exorbitant amounts of money for their gaming bliss, this one should be on their Wishlist right away!