Audio quality has been one of the biggest apprehensions that audiophiles and audio experts have had over Bluetooth headphones and speakers. That's why it took a while before the biggest names in the industry were willing to put their brand on wireless audio equipment. Since then, however, Bang and Olufsen, sometimes under its B&O and Beo names, has brought its legacy and iconic aesthetic to the market, inspiring designers and dreamers to come up with beautiful concepts that get that design DNA across in a rather unique way.
Designer: Anis Jabloun
Bang and Olufsen is one of the oldest marques in the audio equipment market, giving its name to a number of iconic speakers, installations, and even cars. Like many brands that have been around for decades, B&O has earned a reputation and a unique visual language that makes it easily identifiable as a Bang and Olufsen product. Of course, such a brand identity also comes with the quality and performance assurances that B&O's name has been carrying for years.
That is the same association that this headset concept tries to summon using design cues distinct to B&O's products. In addition to a minimalist design, that design language often involves the use of gold accents or components that add a touch of luxury to the product's appearance. There's also the telltale sign of premium materials, like natural leather for comfort and looks.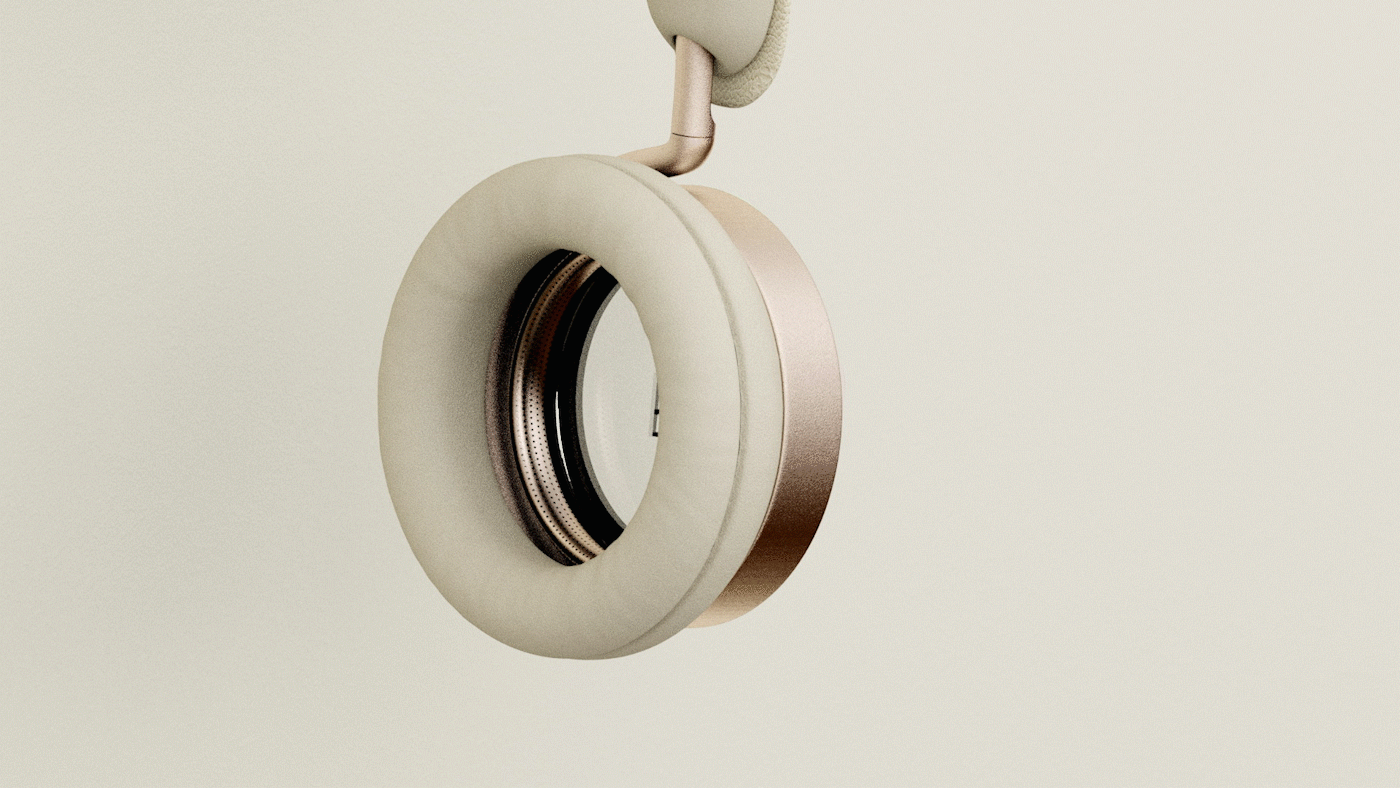 This concept design almost looks similar to B&O's first wireless on-ear headphones, the BeoPlay H8 that launched way back in 2015. A key difference, visually speaking at least, is that the inner part of the cups is completely transparent. In theory, this has no effect on the quality of the audio the speakers put out, but it does send a clear (pun intended) message to anyone who sees it. Just like the cups, the sound you should expect from a B&O-branded headphone is crystal clear and unadulterated.
The ring around that transparent cup isn't just for show either. It invites people to touch it and discover that it is actually the headphone's controls. In an age where flat, smooth touch surfaces have become the norm for many Bluetooth headsets and earbuds, a return to tactile controls is somewhat comforting, reminding us of our humanity and the need to touch and feel things.