The most perceivable design flaw with exercise products is that they're designed just for utility, not for aesthetics or convenience. The Peloton or your treadmill is a great piece of exercising equipment, but it's not designed mindfully to integrate well into your carefully decorated home, putting your house at an aesthetic disadvantage (let's also not forget that not every home is big enough to fit an entire stationary bicycle). Sure, you could just go to the gym once they open (although who knows when that's going to happen), but recent surveys show that globally, 27.5% of gym members claim they do not intend to return to their gym after the pandemic is over. Working from home is the new norm, and working out from home should be too… that's where the FLiPBENCH comes in.
Meet the FLiPBENCH by Brazyn Life – a versatile wall-mounted fold-out bench that's ideal for all kinds of apartments, big and small, and even your studio or your garage. Designed to be compact and aesthetic when closed, the FLiPBENCH sits flat against your wall until you need to exercise. When it's workout time, the bench opens right out, creating a dedicated workout nook/area within your flat without ruining your home's decor or eating into your apartment's floor space… and the best part? You have the option to add a colored back panel that matches your wall, allowing it to blend right into your home's decor.
"The idea is to allow people to create this perfect home fitness nook that can fit in almost any room," says Brazyn CEO Nate Lawrie, a former NFL Player. "Most people don't have the space to dedicate an entire room to a home gym. But if they have 17 inches of wall space and about a 7ft x 7ft area of open floor space in front of it, they can quickly convert that space into a gym-quality workout area." This flexibility and versatility mean you can have your own dedicated fold-out gym anywhere. The only thing you need is motivation!
The FLiPBENCH sits flat against the wall when closed, allowing you to have a fold-out gym without sacrificing too much floor-space. With a wall-mounted base, the bench gives you a perfectly stable surface for a wide variety of workouts. The inclining backrest has 5 different positions, allowing you to do lifts, sit-ups, crunches, etc. You can lay the bench flat and use it for step-up exercises, or even fold it into the wall and hook resistance bands to its wall-mounted base for stretching and resistance-based exercises. The bench can be set up in a mere 2 seconds, and its sturdy steel and wood construction can take on a load of up to 600lb (272 kgs), allowing you to easily work out even with heavy weights.
Designed by Brazyn Life (you may remember them from their Shark Tank appearance in Season 9), the FLiPBENCH expands on their personal workout equipment range. After launching the Morph Collapsible Foam Roller which became a staple in locker rooms of the NFL, NBA, NHL, and MLB, Brazyn Life's FLiPBENCH helps the workout-from-home generation get a gym-quality workout right at home without sacrificing big bucks or a lot of floor space. It's perfect for a small apartment, but even for larger ones where you don't necessarily want your gym equipment ruining your home's decor. The FLiPBENCH is available for an earlybird price of $299 (with an additional $10 discount for YD readers), and for $373 you can even grab a Morph Roller and some resistance bands along with your space-saving workout bench.
Designers: Tyler Susko & Nate Lawrie of Brazyn Life
Click Here to Buy Now: $289 $534 (45% off). Hurry, exclusive Deal for YD readers only! Only 10 left!
FLiPBENCH – World's Most Space-Saving Incline Bench
The wall-mounted FLiPBENCH easily transforms any living space into your workout space. Simply flip it down.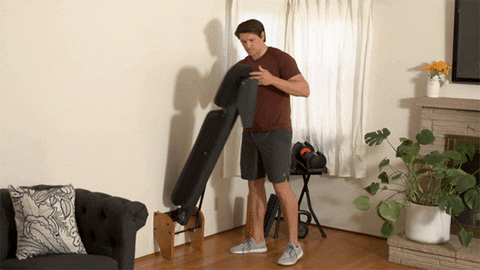 FLiPBENCH Demo
They constructed a stage to install the FLiPBENCH onto and took it to a local spot for anyone to try. The following are their genuine reactions and reviews.
Fits Anywhere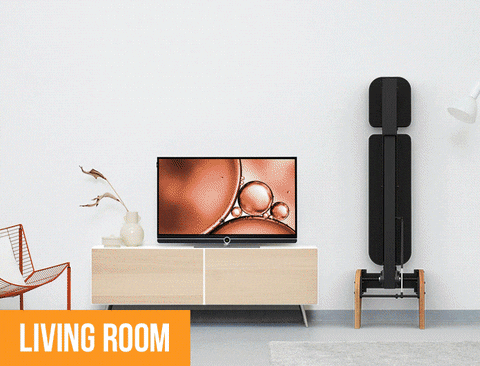 With a footprint of less than 1-sq ft, you can choose to install your bench in any room you choose.
Matches your Style
With different color options and high-end materials, this product matches your mood/life.
Features & Benefits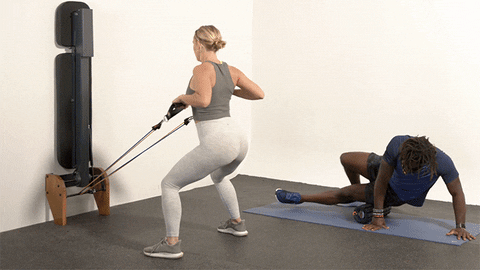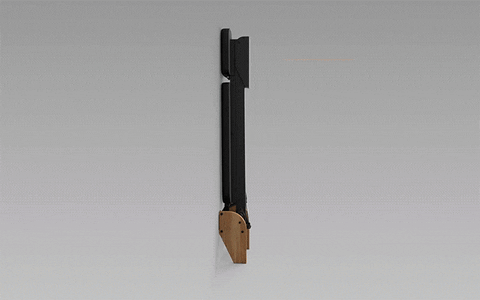 FLiPBENCH is a pro-quality incline bench that can hold up to 600 lbs. It can be positioned flat, inclined, or upright so you can get the same workout at home that you would get at the gym. Use with your favorite dumbbells or resistance bands.
FLiPBENCH is spring loaded to make pulling it down and putting it up a safe and easy task. It takes just 2 seconds to pull it down and you're ready to work out. When you're done, just flip it up and it's completely out of the way.
No more driving to the gym or paying for your gym membership.
Working-out with FLiPBENCH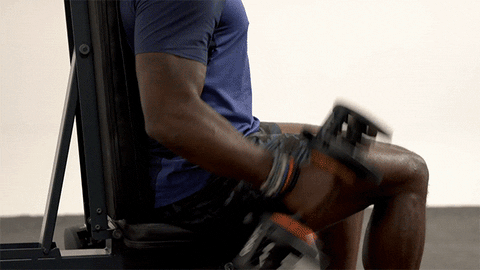 Easy Installation and Disassembly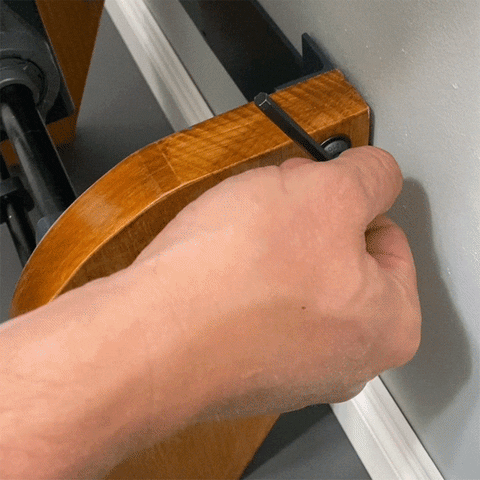 Click Here to Buy Now: $289 $534 (45% off). Hurry, exclusive Deal for YD readers only! Only 10 left!