Wallets in your pocket tend to bloat with time – the more stuff you put inside, the more they bulk up in size. This can lead to a bent posture while you sit with the wallet in the back pocket of your jeans, and it doesn't look good at all, does it? Walking around with a bulky wallet spells long term health problems with the spine alignment going haywire. One more thing that virtually every wallet has to deal with is the fading of the fabric/leather with time, making it look unattractive. Most wallets have a trade-off to consider; either they go for a durable make that comes with thick material or sacrifice durability at the cost of thinness. Won't it be great if you get the best of both worlds – thinness, and durability with the promise of a long-lasting wallet that ages well with time?
Meet the Tenuis 3 – a slim, durable, and Japanese minimal design wallet that is simple yet carries all of your essentials without bulging-up. It is no more thick (at 6mm) than your iPhone – accommodates 8 bills, 6 coins, and 4 business cards without crossing that thickness threshold. Even if you go beyond the normal capacity and fill Tenuis 3 with 20-30 coins, it will still be just 12mm thick, way better than an ordinary wallet that is fat with just the bare minimum stuff. The thinness is also attributed to the two parallel card slots that accommodate 6 cards in total while only adding to 3 card thickness as these slots don't overlap. Even with 4 cards each (total 8 cards), the thickness is barely increased while other normal wallets make it way thicker with 8 cards in your possession. An ingenious flat zipper separates the coin keeping section to keep the thickness to the bare minimum. The choice of material for the innovative wallet is also judicious without compromising on durability. It's made from goat leather and sailcloth canvas, giving it water-resistant and scratch-resistant aesthetics. This will make the Tenuis 3 (available in Navy, Gray, and Black colors) last for at least 10 years without any visible fading or damage to the material integrity.
Of course, a wallet needs to be functional, making clever use of the available space without adding to the bulk when the user puts stuff in it. For this, Tenuis 3 is designed to have an additional secret key pocket, coin storage with a separator to prevent bulking up, a secret card slot to store all your important cards and of course, fits horizontal bills too. This wallet can be carried around with ease that lets it stay in the pocket until you need to pull it out when you need it. In a way, Tenuis 3 gives you one less thing to worry about, or be irritated by every time you sit and wonder if there was a better way to store all your cash, cards, and important things like keys!
Designer: SOLA Design Studio
Click Here to Buy Now: $78 $85 (8% off).
Tenuis 3 – The Slim Wallet That Stays Thin
The most funded wallet from Japan is here. The Tenuis 3 is a 6mm/0.23″ thin minimal wallet that can fit everything you need including up to 8 cards, and another for contactless use, a key, bills, and even coins.
Slim & Thin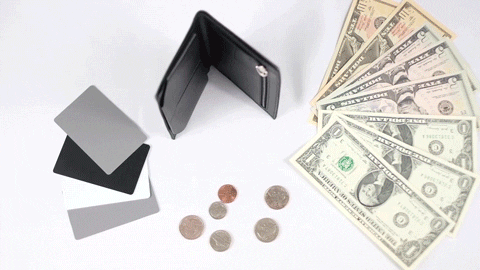 Their goal was to retain its slimness even with everything you need inside. You can maintain the less-than-iPhone-6 slimness even with 4 of your essential cards, 6 coins, and 8 bills.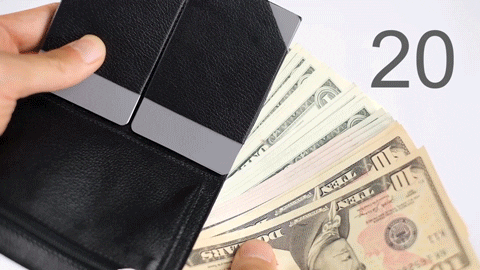 And if you have more to fit in your wallet – no worries. You can still maintain a 12mm (.5″) wallet. You can comfortably fit up to 20-30 coins with 4 cards and 8 bills, but it'll also fit more if needed!
Durable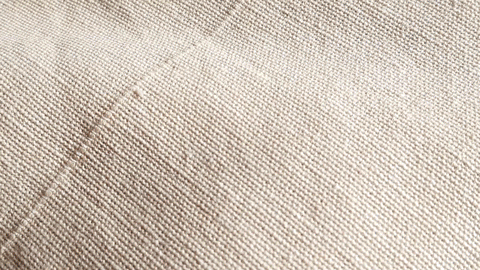 It's not only thin, but also durable! Only possible thanks to the materials that make the wallet water-resistant and scratch-resistant: goat leather and sailcloth canvas.
Functional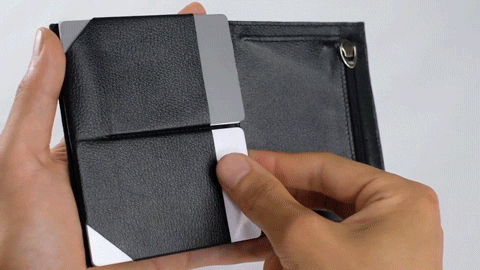 Fits up to 8 cards!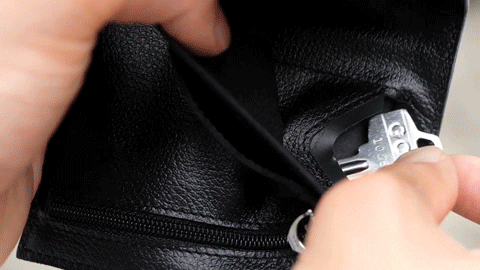 And another for contactless-use, as well as a key. All of our card slots are sized to fit the cards just right.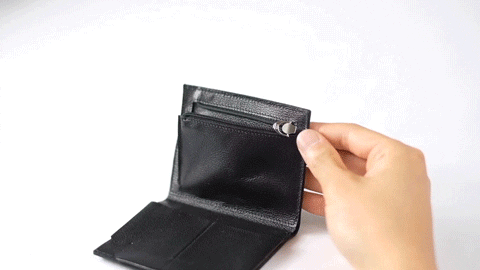 The coin divider is another key aspect of keeping your wallet slim. They also use a special YKK zipper to get rid of any possible bulk and to keep everything within the wallet.
Benefits
Sitting with a bulky wallet in your back pocket means sitting in a distorted and uneven position – which may over time cause back pains.
Tenius 3 is thin enough that it will fit in any of your pockets.
Click Here to Buy Now: $78 $85 (8% off).