You know, I personally don't really like phrases like "the iPhone Killer" or in this case "the Airpod Killer". The assumption that something is so good it will kill the competition completely, seems a little far-fetched and unrealistic, but the Red Dot and iF Design Award winning TicPods make a bulletproof case against most wireless earbuds, especially the AirPods.
These tiny truly-wireless earbuds are smart both internally and externally, rivaling those created by massive corporations, customized for their eco-systems (Google, Apple, I'm looking at you). Built for audio, but built for control too, the TicPods come with a touch-sensitive surface that lets you tap, double tap, slide, and long press to control music playback or even run phone functions. Regardless of which eco-system you're in, the controls work cleverly with music playing apps to manipulate playback, volume, or even answer and reject calls. Long pressing lets you talk to your phone's voice assistant… regardless of whether you're an Android or iOS user. This inter-OS approach lets you use the TicPods for years, regardless of what phone you own at the time!
The TicPods come with in-ear detection as well, allowing you to pause music by simply taking any one earpiece out, making them immersive when you need them to be, and cooperative when you need to take a break. They come complete with ambient noise cancellation and noise isolation, making them perfect for use on your daily commute, or even while exercising, given the fact they have an IPx5 water-resistance rating. Built with a whopping 18 hour battery life and fast-charging that gives you close to 3 hours of playtime on a 30 minute charge, the TicPods can sit comfortably in your ears all day, allowing you to travel, work, play, and then work out without breaking a sweat… and what's truly impressive is that it does all this with an OS agnostic approach. So in a world where you're chained to your phone's operating system, and their anti-headphone-jack dictatorial regime, the TicPods (which come at an early bird pricing of $79) are literally music to everyone's ears!
I wouldn't call the TicPods an "AirPod killer", but then again, I wouldn't be surprised if people stopped buying any other wireless earbud in favor of them.
Designer: Mobvoi
Click here to Buy Now: $79.00 $129.00 (38% off). Hurry, less than 12 hours left and over $2,500,000 raised.
---
Ultra-intuitive touch controls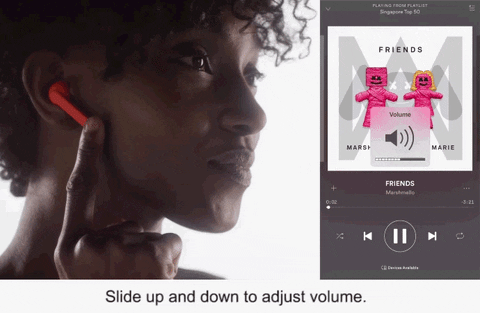 Try doing that on other earbuds. Go ahead. We'll wait.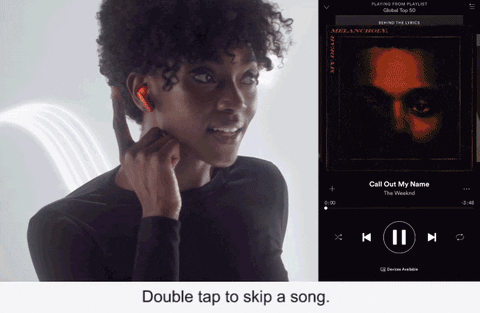 Tap-tap. Your audio, your control.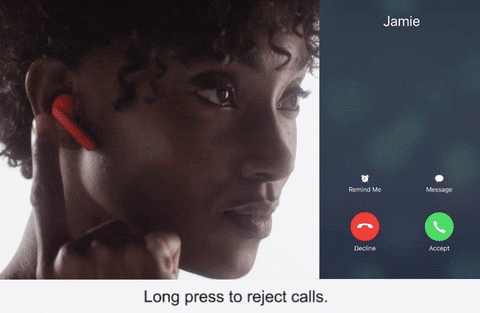 All good things come to those who… press for two seconds.
Smart and seamless. In-ear detection allows TicPods Free to know when you're listening. Music pauses when you take one earbud out and resumes when you put it back in.
---
Click here to Buy Now: $79.00 $129.00