NALPHI flips a conventional tote bag on its head, by being the most 'usable' and stylish luxury bag out there. From re-imagining the interior compartments based on what a woman needs the most, to auto-illuminating light to help us locate things faster, to charging our devices and theft detection, the NALPHI offers a holistic 'solution' in the form of a stylish full-grain luxury leather tote bag.
Solving an age-old problem with an ingenious solution, the NALPHI tote bag overcomes the hurdle of rummaging through a crowded bag by simply doing what refrigerators have been doing for decades now… lighting up! Thinking about it, the NALPHI tote bag may just be the most literal representation of the eureka moment!
If you've never scrounged around in your bag for a loose pen, some change, or a hairclip, there's a 100% chance that you know someone who has. Tote bags, backpacks, purses, all share a common problem of eventually getting cluttered just because they're relatively large vessels for a bunch of smaller products… quite like a fridge. However, for as far as I can remember, fridges have had an activated light inside it. The NALPHI is bringing that potentially game-changing convenience to the tote-bag.
The NALPHI simply uses a set of magnet-activated lights, that illuminates the inside of your tote when you open it, allowing you to easily spot even the smallest items or your keys. Two downward-facing LED lamps brilliantly brighten the bag's interiors, without blinding you.
Its killer feature aside, the NALPHI looks like any top-of-the-line tote. Made from full-grain leather on the outside and can easily house most of your belongings inside, along with a 13″ laptop. It comes with a variety of compartments for your individual belongings letting you separately store everything from a bottle to a paperclip in its respective space. The insides come with a well-planned set of compartments from scratch-proof pouches for your phone and sunglasses, to a spill-free loop for your bottle and a retractable belt to secure your keys… there's even a removable cosmetics pouch on the inside for good measure! Additionally, an internal power-bank lets you charge your devices and if you thought the designer ever ran out of good ideas, the NALPHI even comes with an anti-theft alarm to alert you if someone else opens your bag without your permission.
The fashion-forward tote is a perfect example of form, function, and fashion all bundled into one. Designed as a chic bag that replaces your need to carry both a laptop bag, shopping bag, as well as a purse, the NALPHI lets you store all your belongings safely and securely. The bag can be carried as a tote, or can be strung around the back like a conventional backpack. The SBS zippers and a durable leather exterior extend the NALPHI's life, aside from protecting the contents inside, and you can even spring for an optional set of perfume-pods that you can throw into the bag to keep it fragrant at all times.
Designed around a business model that cuts out middlemen, retail outlets, and luxury markups, the NALPHI manages to offer its impressive list of features for a "Yanko Design Special" discounted price of $199, if you buy directly through the "buy now" link on this page, which sounds even more amazing considering it literally illuminates on the inside every time you open it… which, in and of itself is a priceless feature!
Designer: Naina Sehgal
Click Here to Buy Now: $199 $319 (37% off). Hurry, limited time offer exclusively for YD readers!
NALPHI – Light-Up Luxury Tote Bag
Complete with luxe leather, an automatic internal light, smart design, phone-charging power bank, and built-in security system – NALPHI is smart luxury done right.
The InnerGlow LED That Illuminates Your Interiors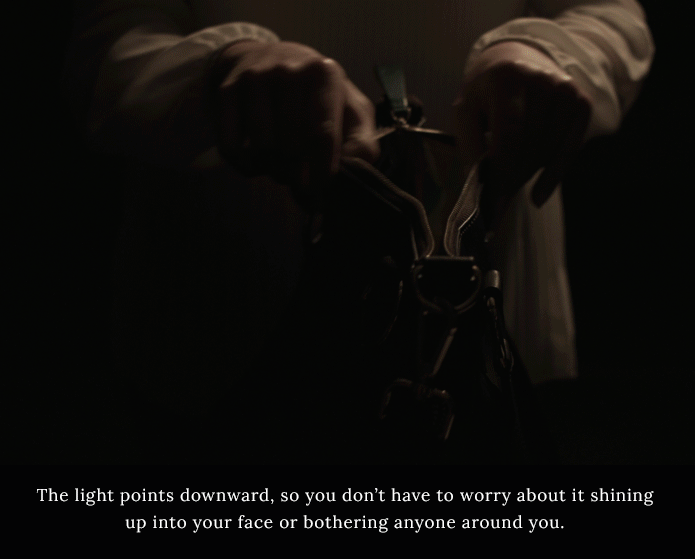 NALPHI uses patented technology to automatically illuminate the interior of your bag when opened — making it easier to find what you need. The built-in InnerGlow LED light turns on the moment you open your bag and turns off after a few seconds.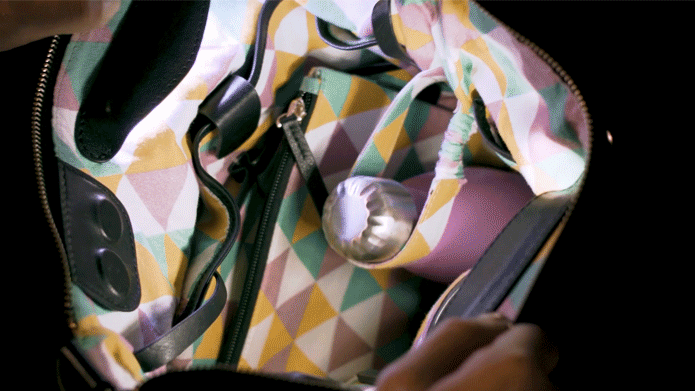 No need to find a switch or hold up a flashlight, InnerGlow will flood your interior with light exactly when you need it, without hassle or frustration.
High Quality Luxury Leather
NALPHI is made from genuine full-grain, natural pigment leather — the same leather used by Europe's most prestigious luxury houses. This incredible leather is the highest grade possible and boasts exceptional durability, lifespan, and texture. It is what separates the average bag from top-of-the-line luxury products.
Compartments for Every Care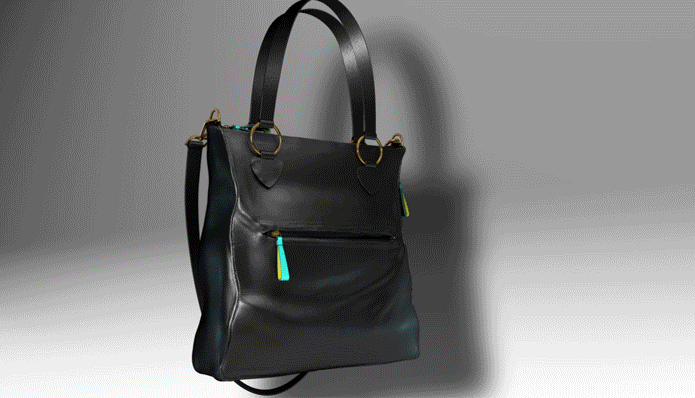 From bottles to keys, keep your everyday items organized and quickly accessible no matter what. The non-spill bottle loop keeps your water bottle secured inside your bag and easily accessible.
The detachable key loop makes sure your keys are always available within hands reach.
The cosmetics pouch neatly stores all your makeup needs —keeping them consolidated and ready to go at a moment's notice.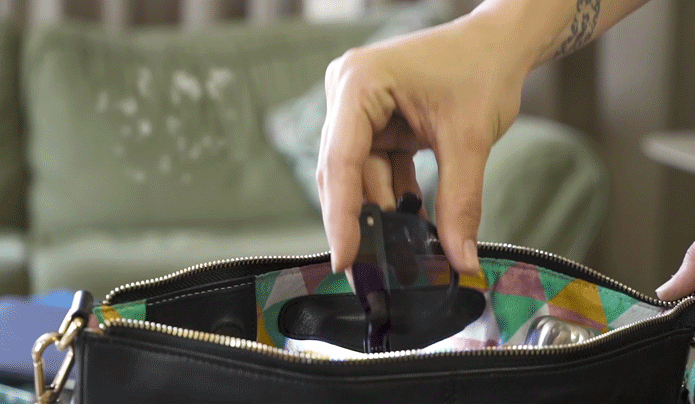 Scratch-proof pockets protect your phone and sunglasses from your other items in your bag. No more surprise scratches on your screens and lenses!
NALPHI is also big enough to easily fit a MacBook Air, iPad Pro or even a 13" MacBook Pro.
The SecureMe Warning System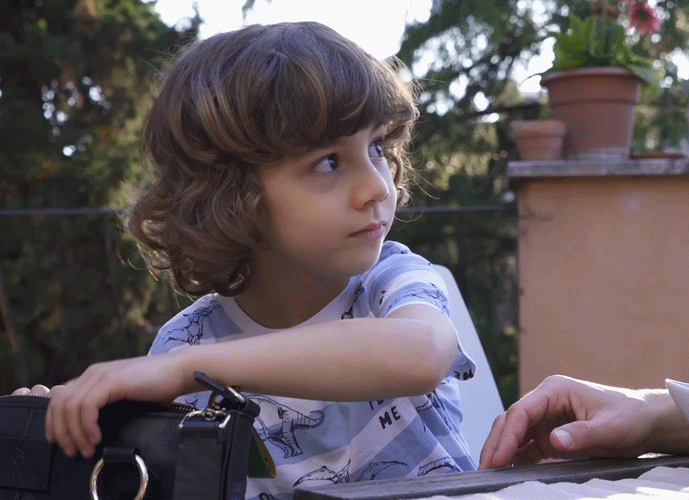 Simply switch it on when you want to secure your bag. If anyone opens the bag, NALPHI will detect it and alert you via a chirping alarm. The sound will also help ward away any potential pickpockets.
EverPower – Charge on the Go
Keep your phone and mobile devices charged with EverPower, NALPHI's 5,000mAh power bank.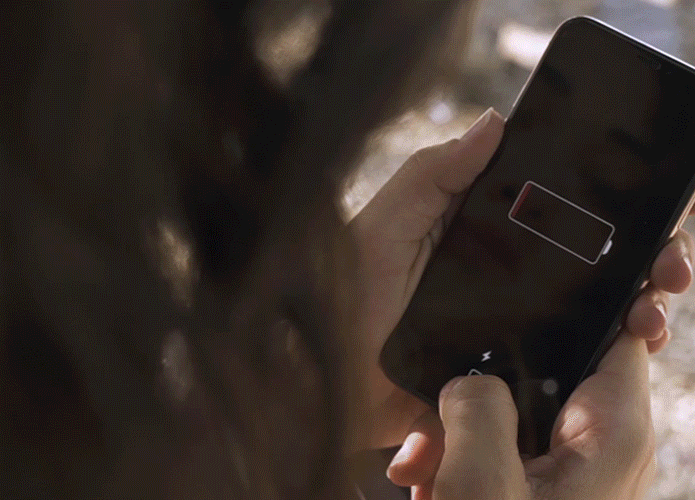 A two-way USB-C port allows you to charge EverPower, as well as any USB-C enabled devices, while a USB-C to USB-A adapter port lets you charge earlier-generation devices.
To recharge the EverPower power bank, simply plug the USB-C charging cable, with its own LED indicator, into the USB-C port. When the power bank is fully charged, the indicator changes color to let you know that it's ready.
Designed for Comfort
Wide shoulder straps distribute the pressure on your shoulders, while lightweight materials make sure you don't have any extra weight from the bag itself.
Wear it on your shoulder, or turn it into a beautiful backpack.
ForeverFresh Perfume Pods in the Bag
NALPHI includes ForeverFresh perfume pods that are easily removable and replaceable. The pods hide in a tiny concealed compartment inside the bag, so they stay out of your way. If you ever need to remove them, simply slide them out.
Keep Everything Inside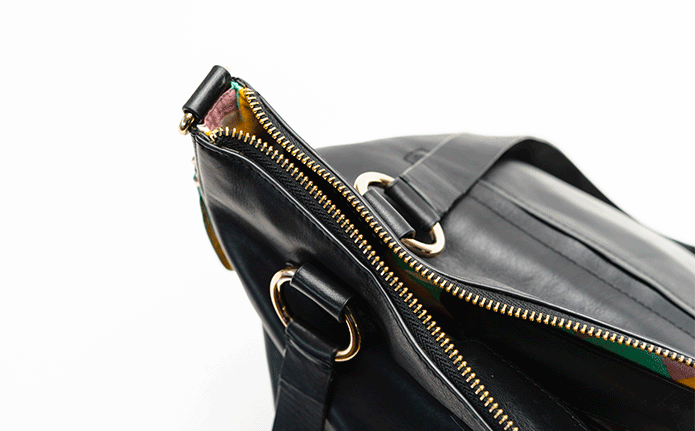 NALPHI uses two mechanisms to keep your belongings secure — high-end zippers and magnetic closures. Magnetic closures let you quickly, easily, and securely access your bag without hassle. The magnetic closures connect with both your InnerGlow light and the SecureMe system, activating them upon opening. They also serve as a secondary, no-thought, automatic seal — that way you can access what you need quickly.
Colors
Click Here to Buy Now: $199 $319 (37% off). Hurry, limited time offer exclusively for YD readers!