It's fascinating to see how mobile devices constantly evolve year after year, providing users with a broader range of options to suit their needs. The Google Pixel Fold is a perfect example of this, as it combines smartphone and tablet technology to push the boundaries of innovation in the Android market. Foldable smartphones have risen in recent years, and Google is finally getting into the game with the Pixel Fold. This device offers a versatile form factor that seamlessly transitions between folded and unfolded states, meeting the demands of users who want the best of both worlds, powered by the rawest form of the Android operating system.
Designer: Google
The Pixel Fold has an exceptionally proven camera system that takes full advantage of its distinct design, providing a smooth experience on both screens. The phone's rear camera has a 10.8 MP ultrawide lens, a 48 MP primary camera, and a 5X telephoto lens. Additionally, the inner camera has an 8 MP lens.
The Tensor G2 and Android, combined with AI, make the Pixel Fold a powerful phone that transforms into a compact tablet. When folded, it reveals a slim 5.8-inch front display that easily fits in your pocket, making it the thinnest foldable on the market.
Experience a larger-than-typical smartphone display with the Pixel Fold. Simply unfold it to reveal a spacious 7.6-inch screen. Its custom 180-degree fluid friction hinge ensures a flat and crease-free display. Plus, the Corning Gorilla Glass Victus provides scratch resistance, and its IPX8 water-resistant design safeguards it against the elements.
The Pixel Fold is incredibly slim, with a thickness of only 0.5 inches. When closed, it measures 3.1 inches in width and 5.5 inches in height. Once it is unfolded, its overall size is 6.2 inches. Amazingly, it only weighs 10 ounces.
Despite its size, this device's battery is smaller than its competitors and other Pixel phones, with only 4821 mAh. However, Google assures users of a battery life of more than 24 hours or up to 72 hours with Extreme Battery Saver mode on. Unfortunately, the fast charging feature requires a separate purchase of a 30W USB-C charger.
As a globetrotter, one feature I'm most excited to try out is the dual-screen interpreter mode for real-time translation and all the personal AI features expected from a Pixel device, including safety speech and call assist. This is also an excellent entertainment device, with a "tabletop mode" for optimized video playback and the ability to switch displays within an app.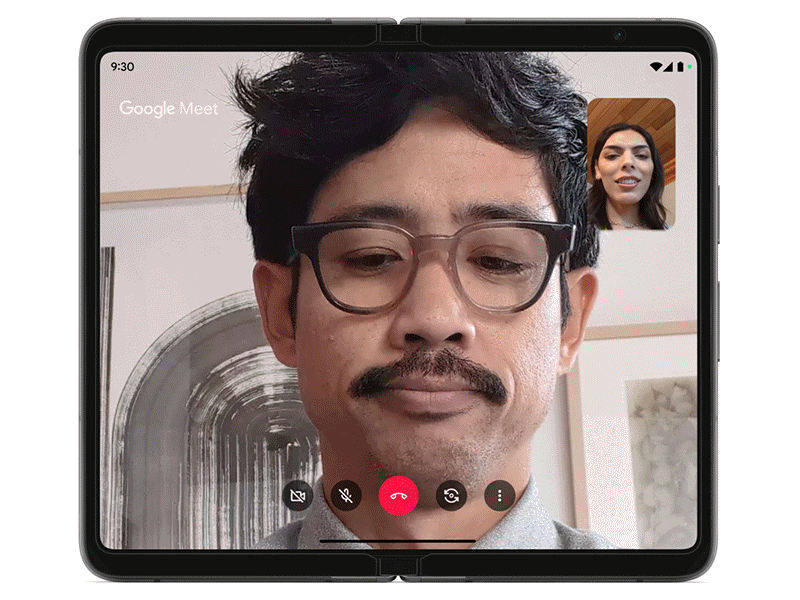 You can now place a preorder for the Pixel Fold, which will be shipped next month. As a bonus, if you preorder, you can receive a free Pixel Watch. The Pixel Fold is a high-end device that Google has put a lot of effort into creating. It starts at $1,799 for the 256 GB model and goes up to $1,919 for the 512 GB model, which is only available in Obsidian. However, the Porcelain model only comes with 256GB and is exclusively sold in the Google Play store.
Considering that the Pixel Fold is a first-generation device, the cost charged by Google better come with a long-lasting build. We're excited to test out the design and usability of the device once we get our hands on it.